2013 Fantasy Football Draft Strategy: Three Undervalued Receivers to Target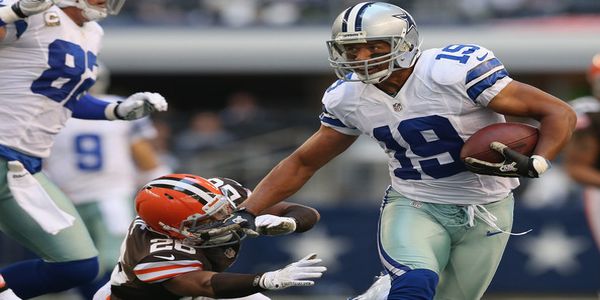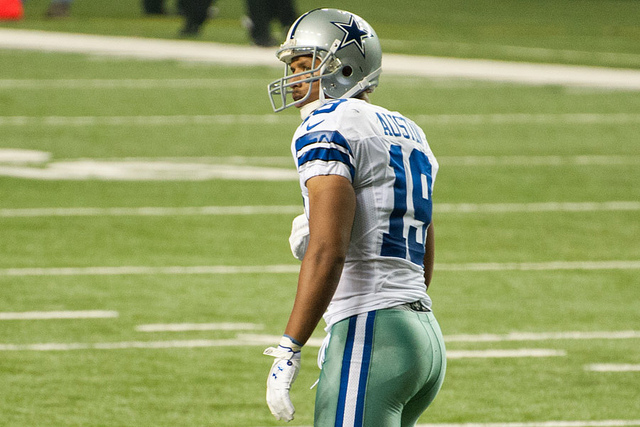 When it comes to fantasy football draft strategy, nobody ever seems to want the receivers in the middle. Sure, we're all psyched to draft Calvin Johnson or AJ Green at the top, and we're drooling at the opportunity to snag Kenbrell Thompkins or DeAndre Hopkins in the late rounds, but in between, well, in between is a good opportunity to run out for a refill on oat sodas.
It's a shame, because there's quite a bit of under-appreciated value locked away in those middle rounds. It's the resting place for yesterday's sleepers; receivers who didn't blow up enough to become elite and are too well known to be interesting. It's just plain unfair.
Nobody seems to have a big problem with Mike Wallace moving to a worse offense with a worse quarterback, but when Greg Jennings downshifts from Aaron Rodgers to Christian Ponder, the roof caves in.
Everybody's on board with Vincent Jackson as an elite fantasy option, but his teammate Mike Williams (you know, the guy who finished 17th overall in fantasy points among WR last season) can't even crack the Top 100.
It's quite clear now that Miles Austin isn't the best fantasy receiver on his team, but according to his ADP, he's not even the best fantasy receiver named "Austin"! That honor goes to Tavon, the shifty waterbug who sliced up Big 12 Ds last year, but has yet to pull his 174-pound frame off the turf after being properly introduced to an NFL safety.
These guys are proven commodities, but for whatever reason, fantasy owners just aren't giving them much respect. I was in a draft the other day; my buddy took Jackmerius Tacktheritrix ahead of Jennings!
Ok, I'm calm now. I got that out of my system. I'm not saying that Jennings should go before Wallace, or Williams should go before Jackson, or Austin should go before Austin, rather that that their undeserved ADP persecution might represent an opportunity to snag an excellent mid-round value in your draft.
Truth be told, once you get past the top few, drafting receivers is a bit of a crapshoot. There are plenty who can guarantee you six-plus fantasy points per game based on receiving yards, but very few who can be counted on for nine or ten. Last season, 34 receivers averaged more than 60 receiving yards per game. A grand total of three, Calvin Johnson, Andre Johnson, and Brandon Marshall, averaged more than 90 yards per game.
The differentiator between greatness and goatness for the rest of the pack will depend on which receivers can turn the greatest number of their catches into scores. Touchdowns will always be impacted by luck and variance from year-to-year, but based on the last few years of data, there are a few (under-appreciated) receivers with a particular knack for finding the end zone.
Since 2008, there have been 210 single player seasons in which a receiver was targeted 100 times or more. Across those 210 seasons, the average 100-target receiver scored about 0.05 touchdowns per target. Theoretically, if a receiver has a track record of performing significantly better than that average, and that receiver is in a situation where you can reasonably expect him to be targeted 100 times or more and can be had in the middle rounds of your fantasy draft, then that receiver would be an excellent investment. Right?
As you've probably guessed by now, that logic would qualify Jennings, Williams, and Miles Austin as excellent fantasy investments. Each of the trio have registered seasons of more than 100 targets at least three times in the last four years; all four eclipsed the century mark in 2012.
In addition to the raw volume of activity, all three have scored touchdowns at an above average rate. Among receivers with at least two 100-target seasons in the last five, Jennings ranks 6th in total average touchdown efficiency. Austin ranks 9th, and Williams 12th. All three have found the end zone with greater frequency than more heralded pass-catchers like Dwayne Bowe, Larry Fitzgerald, and Roddy White. Yet all three are going outside of the top 80 picks in ESPN drafts.
These receivers aren't fun to draft, but they'll be plenty of fun to own. Whether they're slotting in at WR2 or WR3, or just filling in on a bye week, this kind of consistency isn't easy to find after the early rounds. They're not flashy enough to win you the approval of your buddies on draft night, but you'd rather have their money anyway, right?
Check out Gerard's weekly baseball waiver wire column, 3×3, and follow him on Twitter @gerardowrites.