2013 Fantasy Football: Gold Mine Week 10 – Tannehill, Stewart, Baldwin, Graham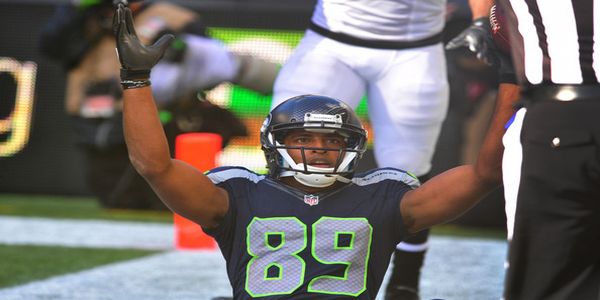 Is it just I or is this season FLYING by? Just a few weeks ago I was writing week 1 Gold mine and now I am writing week 10. I hope you've been paying att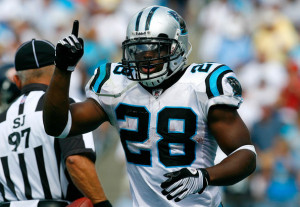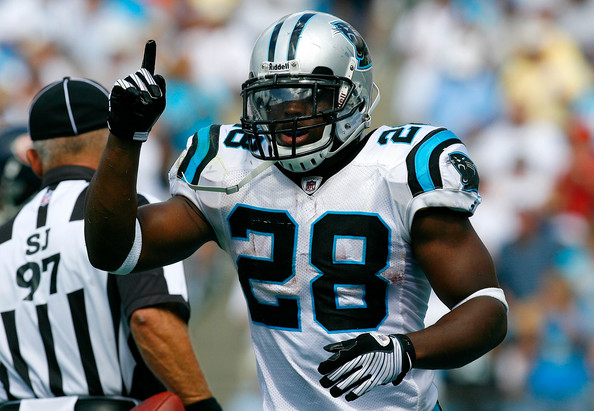 ention. If you have, then you should be in a great position heading into the final quarter of the Fantasy Football season.
Week 10 isn't going to hurt you nearly as much as week 9 did when it comes to bye weeks. Last week was almost cruel! Week 10 has the Pats, Chiefs, Jets and the Browns. But it will be just as crucial for you to pay attention to the waiver wire if you plan on keeping the machine oiled properly.
Check out these guys owned in less than 25% of leagues that can help you get to the next level.
Quarterbacks:
Christian Ponder (MIN): The Quarterback carousel continues to go round and round in Minnesota. Ponder (6.2%) is now on his second turn as starting QB with both Matt Cassel (MIN) and Josh Freeman (MIN) also getting a crack at it. Ponder compiled 19 fantasy points a week ago against Dallas throwing for 236 yards and a score and in week 10 he has just as good of a match up facing the Redskins. The Skins have given up at least 22 fantasy points 5 times this year with each of those weeks occurring with 2 or more touchdown passes. What makes Ponder intriguing is that he seems to be getting it done not just in the air but on the ground as well with 4 rushing touchdowns in his last three starts.
Ryan Tannehill (MIA): The Dolphins are clearly going through some issues with the Richie Icognito (MIA) vs. Jonathan Martin (MIA) fiasco and it will be Tannehills (15.2%) job to pull them out of the muck. Lucky for Ryan and the Dolphins they face a inept Tampa Bay Buccaneers passing defense that ranks 26th in the league against opposing QBs. The Bucs have given up at least 2 passing touchdowns in 5 of the last 6 weeks with opposing QBs scoring at least 25 fantasy points in each of the last 4. Although Tannehill only has an average of 15.4 fantasy points per game thus far he has found the end zone in every game so far either through air or on the ground.
Running Backs:
Mike James (TB): James (23.6%) had a few firsts in week 9. First game with more than 14 carries, first 100 yard rushing game and first double-digit fantasy scoring game. James shows elusiveness and speed that Martin showed last year and has been given a major opportunity to show the Buccaneer faithful who should be the on going back. James rushed for 153 yards on 28 carries in week 9 against a Seattle defense that has given up 100 yards rushing just three times this year. James recorded 23 fantasy points last Sunday and faces a Dolphins defense that has given up at least that amount 6 times this year
Jonathan Stewart (CAR): Stewart (4.6%) made his season debut last Sunday rushing for nearly 5 yards per carry and bringing in 3 catches for 22 yards. He was only expected to get between 6 – 10 touches and ended up with 12 in total. The Panthers back field is certainly clouded with Stewart, Mike Tolbert (CAR) and DeAngelo Williams (CAR) all taking touches, but Stewart is the most talented of the bunch and when he gets going he is very difficult to stop. Week 10 will fall in Stewarts favor with a trip to San Fran to face the 9ers who are shockingly ranked 22nd against opposing RBs in 2013.
Wide Receivers:
Doug Baldwin (SEA): I was almost certain with the loss of Sidney Rice (SEA) for the year and with Percy Harvin (SEA) not yet ready that it was going to be Golden Tate (SEA) that would be the focal point of the Seahawks passing game. But I was wrong, Baldwin (14.2%) caught 6 passes for 75 yards and a touch down in the 27-24 come from behind win on Sunday. Harvin still hasn't been declared for the week but many reports have him sitting for the third straight week since being eligible to come off the PUP list leaving Baldwin eligible to repeat his week 9 success. The Seahawks face the 23rd ranked Atlanta defense against opposing WRs who has given up at least 24 points in each game this year.
Jericho Cotchery (PIT): No one in the game saw Cotchery (7.2%) grabbing 7 catches for 96 yards and 3 scores in week 9 against the Patriots. Although Antonio Brown (PIT) was active in week 9 it was Cotchery asked to step up and take care of business. Cotchery hasn't had much of a break out year with only 1 100 yard receiving game this year but he has scored 5 times on the year and has had at least 3 catches in each of the Steelers first 8 games. The Steelers face the Bills in week 10 at home who has given up the second most fantasy points to opposing WRs so far this year with at least 45 fantasy points in 6 of their 9 contests this year.
Tight Ends:
Garrett Graham (HOU): Graham (22.3%) was pretty impressive with Owen Daniels (HOU) on the field scoring three times in the first four games but hasn't found the end zone since. However, Graham has at least 3 catches in 6 of the Texans 8 games this year with at least 30 yards receiving in 4 of those contests. In week 10, the Texans and Graham go up against the worst defense against opposing TEs with a trip to Arizona. Although Graham was limited in practice this week he is expected to play. I am a big fan of Graham's he has the size and the speed to be a very solid TE in this league and with his consistency in the reception and yards department he just needs a few more red zone targets to become the legitimate TE I think he can be.
Delanie Walker (TEN): Walker (11.5%) hasn't been the most impressive TE this year but has shown flashes of consistency with 4 games of at least 3 catches and 40 yards receiving. He in no way shape or form is a world burner at the position but he is averaging nearly 9 points per game and can be a very solid back up. The Titans have a very solid match up this week facing the 0 – 8 Jaguars who are ranked 30h against opposing TEs. The Jaguars are coming off a bye so this could certainly be a trap game but the Titans will be ready and should get Walker involved early and often.
There is only 4 weeks left for the majority of leagues to make it to the playoffs. Every move you make will be chronicled either in a negative or positive way. Do your research make the right moves and hold the trophy when the dust settles.
As always you can follow me on twitter @JustinMandaro and reach me on Sunday mornings right up until game time with your line up questions.
All Statistics and Percentages owned were pulled from ESPN.com