2013 Fantasy Football: Gold Mine Week 8, Hillis, Geno, Stills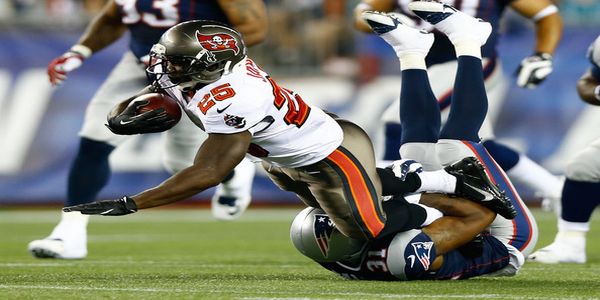 I do not know about you, but the bye week is beginning to kill me and because of it I have to run around like a chicken with his head cut off to put together a team that can be competitive.
Weeks 8 and 9 seem to be the biggest in terms of bye weeks and it's going to be a waiver wire frenzy from all teams around you to make sure they are set up for the coming weeks.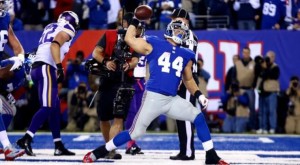 As the season begins to wind down you will really need to be on top of your game if you plan on staying competitive through the next couple of weeks.
Of course the best players are going to have been picked up by now but there will certainly be a few diamonds in the rough that will get your through the week.
Check out these guys owned in less than 25% of leagues that can keep you afloat while your superstars take a nap.
Quarterbacks:
Carson Palmer (ARI): I Spoke about Palmer (9.8%) way back in week 1 and while I certainly didn't hit on this prediction outside of that first week, he hasn't been terrible either. He has had 5 of the first 7 weeks with over 248 yards passing and at least 1 score in all but 1. In week 8, Palmer faces the terrible Atlanta passing defense, which currently ranks 32nd in the league to opposing QBs. The Falcons have given up at least 2 TDs to every QB they have faced so far this year, with at least 21 fantasy points in all but one game. WithLarry Fitzgerald (ARI), Michael Floyd (ARI) and Andre Roberts (ARI) around Palmer he should certainly follow suit.
Geno Smith (NYJ): Geno Smith (10.9%) definitely has not followed suit with the rookies of 2012, but he hasn't been completely terrible either. He has a ton of interceptions, which obviously doesn't look good for the Jets or your fantasy team, but he has also shown plenty of upside including three weeks of at least 22 fantasy points. Smith faces the 17th ranked Bengals defense against opposing QBs who have taken a bit of a hit with the injury bug losing Leon Hall (CIN) for the season with an Achilles tear. The Bengals have given up at least 22 fantasy points in the 3 of the last 4 weeks, which certainly favors Smith. Teams are clearly passing on the Bengals and with their injuries and track record the Jets should be doing the same.
Running Backs:
Peyton Hillis (NYG): I hate that for three weeks in a row I have said to pick up a Giant. While Last week, Brown of course wasn't going to get you any points Jacobs the week prior was a great pick up to make. This week is Hillis the 5th starting QB for the Giants so far this season. Hillis (24.3%) is right on the cusp of the 25% mark but someone needs to carry the ball and it's certainly going to be Hillis. Peyton proved that he could do more than just run the ball and was a threat in the passing game underneath as well. Hillis is guaranteed carries and playing time and goes up against the 13th ranked defenses vs. opposing HB in week 8. The Eagles have given up at least one rushing TD in all but 2 games so far this season and while they haven't had a 100-yard rusher since week 4 they tend to give up a decent amount of fantasy points each week. Peyton is currently projected to score 15 points against the Eagles and as long as Eli (NYG) can get the team close Peyton should hit his marks.
Mike James (TB): James (11.5%) is taking over for the injured Doug Martin (TB) on Thursday Night Football. James a rookie out of The U got his first opportunity to truly run the ball last week after an injury to Doug Martin's shoulder sidelined the first round fantasy draft pick. The Bucs are 0 – 7 and haven't been playing well, but they have a new young QB and a new young Head Coach and now a new young HB in James. When James got the opportunity he rushed for 45 yards on 14 carries which is clearly not the best but the Panthers are the 17th ranked rushing defense in 2013 and have given up at least 19 fantasy points in 3 of their 4 previous games. The Panthers are statistically the best against opposing QBs this year so the Bucs are going to need to move the ball on the ground.
Wide Receivers:
Riley Cooper (PHI): Cooper (6.5%) didn't start the 2013 campaign off too well. A camera phone captured him using some racial slurs, which almost cost him his job on the team. Cooper failed to provide any real fantasy statistics for the first four weeks although he received a combined 17 targets on those weeks Riley was only able to reel in 8 receptions for 93 yards and 1 TD. However, since the last Giants game, Cooper has 10 grabs on 208 yards and a score bringing in at least 14 fantasy points in each of the last two weeks. Cooper faces the 21st ranked defense against the opposing Giants who despite holding the WR core scoreless in their only win this season did give up more than 100 yards to the Vikings wide outs. With teams focusing on DeSean Jackson (PHI) Cooper needs to be that blanket Michael Vick (PHI) needs.
Kenny Stills (NO): Stills (0.9%) is an extremely high upside, deeper league pick up. The Saints are high on Stills, and it showed with him grabbing at least 3 receptions in 2 of his last three games and 64 yards and his first NFL TD in week 6 prior to the bye. The Saints were napping last week and Jimmy Graham was able to heal up an extra week but he still hasn't practiced and that doesn't look good. If Jimmy Graham (NO) isn't good to go its going to be down to Marques Colston (NO) and Stills to help move the ball through the air. The Saints week 8 opponents, Buffalo are the 31st ranked defense against opposing WRs and have given up at least 2 TDs in all but 2 games so far with at least 182 yards receiving in all but one.
Tight Ends:
Andrew Quarless (GB): Who? Quarless (0.6%) is filling in for the injured JerMichael Finley (GB) who went down in the middle of the Packers week 7 contest vs. the Browns with a Spinal Cord injury. Finley is out of the hospital but he certainly isn't cleared to play and probably won't be for some time. In steps Quarless who only has 4 receptions for 28 yards on the season. Luckily for Quarless the Packers are going up against the 24th ranked defenses against opposing TEs and the Packers just happen to have one of the best offenses in the league so moving the ball around won't be too difficult. Quarless will certainly get his targets but its still up in the air what he is going to be able to do with them just yet.
Jeff Cumberland (NYJ):  I am not completely sold on Cumberland (8.9%). I spoke bout him a couple of weeks ago after he had scored in two straight weeks and it looked promising. However, he has dropped some high profile passes to extend drives or even to score and it doesn't make my hart jump out of my chest for him. However, he is getting the targets and if he can find the end zone he is a pretty decent tight end play. This week the Jets face the Bengals who have given up the 12th least fantasy points to opposing TEs so far this year however they have given up a score in three of the last four weeks which certainly makes the pick of Cumberland a bit better.
The season is winding down and with the enormous amount of teams on the bye (in one league I have 8 players on a bye, SMH) its going to be the small moves you make that keep you relevant in your league.
As always you can follow me on twitter @JustinMandaro where I will answer all of your fantasy football start / sit questions right up until game time.
All Statistics and percentage owned come from ESPN.COM Fantasy Football.