2013 Fantasy Football: Running Back Busts To Avoid On Draft Day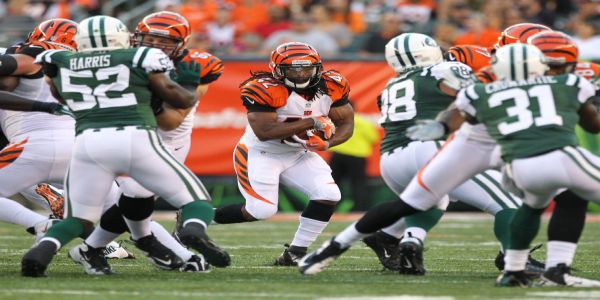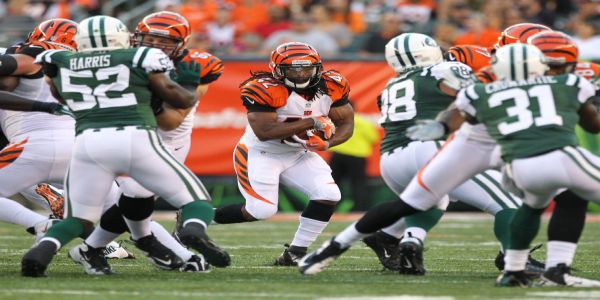 Note: This piece was originally written on July 14th and is one of many unique pieces that can be found in our 2013 fantasy football draft guide. None of this information has been updated since it was originally published.

The following is a list of ball carriers that are being drafted too high for my liking, so you may want to be cautious with these players on draft day.
All ADP data is found in parenthesis (ADP) and taken from FantasyPros.com. All commentary reflects a 12-team league.
Maurice Jones-Drew | Jaguars (22) – Maurice Jones-Drew's twenty-twelve season abruptly ended when the running back suffered a Lisfranc injury. Reports indicate that the lengthy recovery from the foot injury held Jones-Drew out of minicamps and OTAs, resulting in the back packing on a few extra pounds and being out of shape. However, Jones-Drew is said to be back at 100%, ready to workout and shed some pounds. The Jaguars lead back has the ability to be one of most exciting players in the NFL and one of the most valuable fantasy football commodities in both standard and points-per-reception leagues.
But the question remains, can he stay healthy? In addition to the recent Lisfranc injury, the former UCLA Bruin underwent microfracture surgery to repair a torn right meniscus in January of 2011. But he subsequently went on to rush for a career-high 1,606 yards on the ground with eight touchdowns, then added 374 yards receiving and another three scores. I'm not calling him injury prone, because last season was the first time in Jones-Drew's career that he played in less than 15 games, but you can't help but wonder if all the mileage he's put on over his career have caused these two major injuries in the last two years. There's hardly a "sure thing" in fantasy football, however, are you willing to take a risk on MJD in the second round hoping he can stay healthy and pay dividends?
David Wilson | Giants (33) – The second-year man out of Virginia Tech found himself in the coach's doghouse early in twenty-twelve after fumbling the ball in week one against the Cowboys. It took Coughlin until week 14 against the Saints to call Wilson's number more than ten times in a contest. The youngster took advantage of the touches though, running for 100 yards and two touchdowns while averaging an impressive 7.7 yards/carry. Wilson finished his rookie campaign with 71 carries for 358 yards (5.0 yards/carry) and four touchdowns.
So what's the concern? The concern is that his teammate, Andre Brown, also finished with 73 carries for 385 yards (5.3 yards/carry) and eight touchdowns. Each of Brown's eight scores came from inside the five yard line, so he'll likely continue to get the nod in short distance goal line situations this coming season. Wilson is clearly more of the "big play" running back for the New York Football Giants, but with the coach giving the bruiser — Brown also racks up more yards after contact — the ball on the goal line, I'm not sure Wilson will have the chance to provide a decent return on your investment for where he's currently being selected. Wait until the seventh round or later and take a shot on Andre Brown instead.
BenJarvus Green-Ellis | Bengals (69) – In 2012, BenJarvus Green-Ellis surpassed the 1,000-yard rushing mark for the second time in three seasons and found the endzone on six occasions. He carried the pigskin 278 times for the Bengals last year, good enough for eighth most carries in the NFL among running backs.
But one of the problems appears to be the "Law Firm's" road to the 1,000-yard threshold — it seemed a bit more laborious compared to his peers that reached the same milestone, with the exception of Shonn Greene. Both Green-Ellis and Greene averaged 3.9 yards/carry, placing them tied for last in that category among the 1,000-yard rushers. The 28-year-old Green-Ellis wasn't exactly elusive either; he caused defenders to miss just 19 times on the 278 carries while accumulating just 2.07 yards/carry after contact, ranking him 19th and 20th respectively among qualified backs. The Bengals failed to get BJGE involved in the passing game either — likely due to the fact that he's a decent pass blocker — but he hauled in just 22 passes on 26 looks in '12.
BenJarvus Green-Ellis is a one-trick fantasy back, he needs to carry the ball in order to be valuable. But the Bengals went out and selected Gio Bernard in the second round of the 2013 NFL Draft, so will that even happen? I'm not so sure. Bernard is the faster of the two and he's able to catch the ball out of the backfield as well. If and when he's asked to do so, Bernard could take on the lion's share of carries for the Bengals, potentially leaving Green-Ellis out of the mix. Green-Ellis is a fine "real life" running back, but for fantasy purposes, I'd be using my sixth rounder (in a 12-team league) elsewhere unless your league credits your squad for pass blocking.
Advanced football statistics courtesy of our friends at ProFootballFocus.com.