2013 Fantasy Football: The Fix's Week Eight Injury Report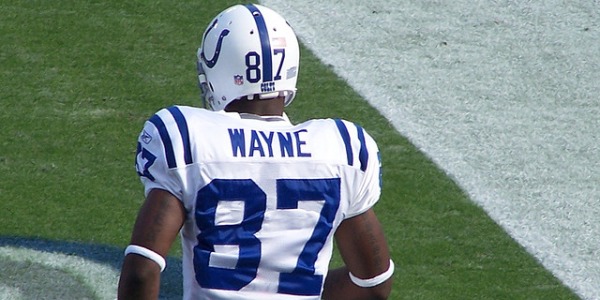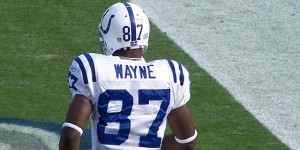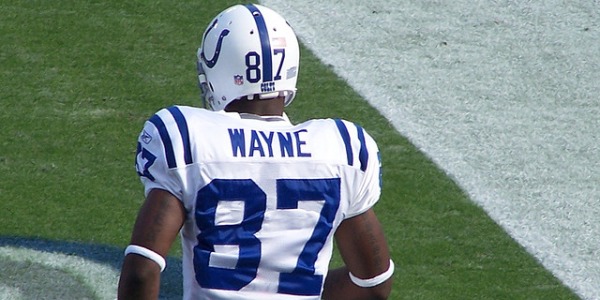 Welcome to the eighth entry of The Fix's Fantasy Football Injury Report.  Each week I (@Rich_Migs) will cover several key fantasy football related injuries.  The idea is not to cover every football injury, but instead cover the notable ones that have direct fantasy implications.  As the season continues, the report will address the most recent injuries and their fantasy football related consequences.
I will try to avoid repeating names too often from week to week unless there is news to report.  If you would like to see the injury list for Week 7, please click here.   You can see all my injury reports (and my other work) by following my archive here. 
Unfortunately, another great WR goes down this week.  That wide receiver is the great Reggie Wayne.  He tore his ACL, and at age 34, there is a chance this could be it for the Hall of Fame wide receiver.  There were some other real big losses this week, so let's get right to it.


Week Eight:  
Player

Injury

Status/Update

Stock Risers/Fallers

Reggie Wayne (WR)

Torn ACL

Out for Season:

At age 34, this could be it for Wayne.  He was on his way to another successful season, but unfortunately, it was cut short by a devastating injury.

T.Y. Hilton (WR), Coby Fleener (TE), Darrius Heyward-Bey (WR), Andrew Luck (QB).  If you are a Hilton owner (or prior owner), then you know how much of a headache he has been.  A couple of great games surrounded by duds.  But it wasn't his fault.  The proper usage wasn't there, but that all changes now.  He becomes a WR2 in my mind.  On the other end, you have Luck, who loses his favorite receiver.  His fantasy numbers may take a small hit.  You could see more of a reliance on Fleener in the redzone

Jay Cutler (QB)

Torn Groin

Out for Week 8:

Cutler tore his groin on a sack vs. the Redskins and will be out at least four weeks.  It is a crushing blow for the Bears and fantasy owners as Cutler was playing some of his best ball in years.

Josh McCown (QB).  Brandon Marshall (WR), Alshon Jeffery (WR), Martellus Bennett (TE), Matt Forte (RB).  Everyone takes a hit here.  But if you are in a real deep league with 2QBs, McCown becomes an add.  Marshall and Forte should still be able to deliver nice (although lessened) value, but you always worry about the secondary cast when these sort of injuries go down.

Sam Bradford (QB)

Torn ACL

Out for Season:

There were a lot of big injuries this week, but this one really puts the Rams in a bind moving forward.  He was on his way to a career year, but it wasn't even half a season.  This was the first time in his young career he started putting up numbers that resembled a QB you could build around.  Bradford has a big contract, but I believe more than half of the guaranteed money will be paid to him.  Injury has struck Bradford before, so you wonder if that will play into what is a real tough decision.

Kellen Clemens (QB).  EVERYONE ELSE.  It is not easy highlighting these terrible QBs in green, but keep in mind this is for really deep leaguers.  Everyone loses out here, and although you will hear plenty of chatter about Zac Stacy (RB) getting the rock all day, good luck running with defenders creeping up towards the line. 

Doug Martin (RB)

Shoulder

Doubtful for Week 8:

Greg Shiano can't get out of his own way.  He has done multiple 360s when discussing Martin's injury.  It is very likely that Martin will not play this week.  It is also likely that he will miss multiple weeks.  We are not yet sure if he will miss the season.

Mike James (RB). Doug Martin had trouble finding room to operate in this offense, so don't expect miracles for James.  Still, he is a must own and because he is likely to get 15-20 touches and can receive the ball, he makes a reasonable flex play.
Other Injury Related News:
Jermichael Finley (TE)

was badly injured this week, but his health seems to be improving.

 

He is likely to be out at least a few weeks, but it is still great news that it seems he avoided a life altering injury.

Nick Foles (QB)

was concussed this week.

 

Michael Vick is expected to play at less than 100 percent.

 

Even at less than full health, unless you have a great alternative, he needs to be in your lineups.

Arian Foster (RB)

injured his hamstring, but is on a bye week.

 

He is 50/50 for week nine.

Ben Tate (RB)

would be the ideal plug-n-play, but he fractured several ribs Sunday and is iffy for week nine.

 

To go along with the Brian Cushing injury, among the many others, it is safe to say that the season of the Houston Texans has been a nightmare.