2013 Fantasy Football: Week 10 Start/Sit and Daily Fantasy Strategy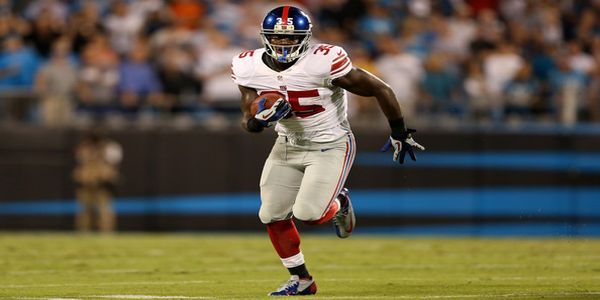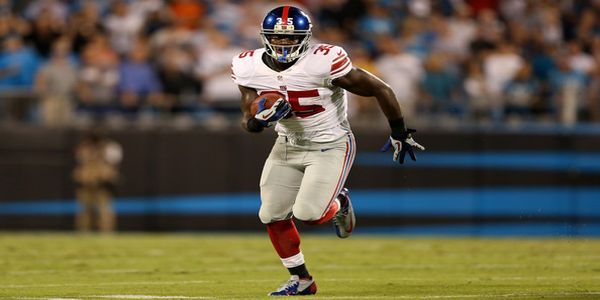 Below are the guys I like or dislike in week 10 compared to the other experts on FantasyPros.com. I'm focusing on guys that are actually on that start/sit bubble. There's no need to tell you I'm higher on T.Y. Hilton when I have him ranked #8 and the expert consensus rank (ECR) has him ranked #13. Both rankings tell you to start him.
Some of the names discussed below are Jake Locker, Colin Kaepernick, Le'Veon Bell, Andre Brown, Cecil Shorts and several others.
I also have some daily fantasy strategy (#DFS) for DraftKings contests below.
Start 'Em
Jake Locker / vs. Jacksonville / ECR: 13 / My rank: 10
Every one knows that Jacksonville is a good matchup for Locker by any measure. But I assume the reason that the other rankers have him outside the top ten/twelve is because they assume that Tennessee won't need to throw enough for Locker to have good fantasy day. But I don't hate Jacksonville's offense. I do have a member of the Jacksonville O listed in the sit section below, but I expect MJD to have a nice day. I don't think this game gets too out of hand, so I think Locker will still have opportunities into the fourth quarter.
Andre Brown / vs. Oakland / ECR: 30 / My rank: 19
I'm not buying this idea that the Giants will ease Brown back into action. Brandon Jacobs isn't going to play, and I'm quite sure Brown will get more carries than Peyton Hillis. And I fully expect Brown to get any goal line carries the Giants may have. It's a better matchup for Eli and the passing game than it is for Brown, but it's not a bad matchup on the ground either.
Emmanuel Sanders / vs. Buffalo / ECR: 30 / My rank: 21
Sanders has 11 targets in each of the last two weeks. If he sees that many again this week, he's going to do some damage against a Bills team that has allowed 30 fantasy points per game to receivers (second most in the league). And I think he has a decent shot at getting double digit targets because I expect the Bills to have success on offense and for this to be a fairly high scoring affair.
Garrett Graham / at Arizona / ECR: 12 / My rank: 9
Outside of the top five or six guys, it's all about matchups for tight ends. And Graham has one of the best matchups a tight end can have. The Cardinals have allowed the most yards, touchdowns and thus fantasy points to tight ends this year. They've allowed 92 more yards to tight ends than the second worst team, two more touchdowns than anyone other than the Vikings and a whopping 4.6 more fantasy points per game than any other team.
Sit 'Em
Colin Kaepernick / vs. Carolina / ECR: 11 / My rank: 16
The other rankers recognize that this is a tough matchup for Kaepernick and don't have him inside the top ten. But all the QBs they have ranked above Kaepernick are all guys who were drafted early and unlikely to be owned on the same team as Kaepernick. The only exeption to that is Nick Foles (42.6% owned, ESPN) who the experts have ranked tenth. I agree that you should play Foles over Kaepernick, but there are also other QBs that might actually be owned on the same team as Kaep. And I think there are some guys that might be on the wire that I would play over him. Those guys in order are Foles (42.6% owned, ESPN), Locker (23.9%), Eli Manning (82.3%), Andy Dalton (59.6%), and Terrelle Pryor (34.8%).
Le'Veon Bell / vs. Buffalo / ECR: 13 / My rank: 21
The Bills have a good run defense. They have allowed the fourth fewest fantasy points per game to running backs, they allow less than four yards per carry, and they are a top ten run defense according to ProFootballFocus. The other thing is that Bell just isn't that good. He's averaging just 3.5 yards per attempt, he's 25th of 52 in yards after contact per attempt, and has only one carry of 15+ yards in 80 attempts.
Cecil Shorts / at Tennessee / ECR: 19 / My rank: 30
As mentioned above, I think Jacksonville will have some level of success on offense. But I think that will primarily come on the ground because the Titans run defense is bottom ten according to fantasy points allowed per game to RBs and the ratings of ProFootballFocus and Football Outsiders.com. It will be a lot harder to do it through the air because the Titans have two of the top five cover corners in the league according to ProFootballFocus.
Greg Olsen / at San Francisco / ECR: 9 / My rank: 14
As I said earlier, matchups are so important for non-elite tight ends. And this is a terrible matchup for Olsen. The 49ers have allowed the fewest yards to opposing tight ends and the fourth fewest fantasy points per game. They're the fifth best defense against the tight end according to Football Outsiders.
Daily Fantasy Strategy
Whenever selecting a daily fantasy lineup you're obviously trying to find value. But you also want to lean towards guys with high floors. That's especially true in double up and head-to-head formats. You have to take a few more chances in big contests, but single digit totals will really hurt no matter the format. So yes, try to find value. But don't try to hit home runs. Try to find guys you believe will produce but who won't cost you too much per fantasy point. Below are the guys at each position that I think you should choose from.