2013 Fantasy Football: Week 12 Eliminator/Survivor Pools Picks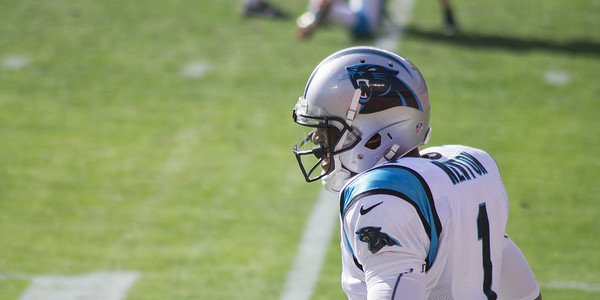 According to ESPN there are still 2,653 ''alive'' teams in their version of Eliminator. This week, thousands of others are probably only one flag from joining that group. Whether it be a roughing the passer call that gave the Saints a whole new set of downs or a pass interference that never was ending the Pats night 18 yards short. It always seems like one play leaves many of us saying ''only if.''
SAFE PLAY: Saints- Relying on a Thursday game is tough. Relying on a divisional matchup is tougher. However, if you watched five minutes of the Falcons beatdown courtesy of the Buccaneers you know that the Falcons have given up on the 2013 season. The Saints might be without Darren Sproles on offense but Pierre Thomas is more than capable of handling the pass catching out of the backfield role. Thomas has three more receptions than Sproles (51 to 48) for the season. On defense, the Saints should have Rookie of the Year candidate, Kenny Vaccaro, back from a concussion. The Falcons could be without Tony Gonzalez due to a toe injury and during their four game losing streak they have given up 35 points per game. The Saints need this game to stay two steps ahead of Carolina in the NFC South.
GET THEM OUT OF THE WAY PLAY: Steelers- The Browns have come back down to earth in recent weeks, losing four of their last five. In that time frame they have averaged only 18 points per game. The Steelers have won four of their last six putting up 24.5 points per game in that span. Ben Roethlisberger is 15-1 in his career vs Cleveland and Pittsburgh is one win away for miraculously being back in the playoff hunt.
MY PLAY: Panthers- Nothing like having a team on a six game winning streak that just proved they belong in the conversation of ''the best teams in football'' still at your disposal. The Panthers are 4th in the league in point differential (+103) while only allowing 13.5 points per game which is now lowest in the league (Carolina overtook Kansas City in that category after Week 11's games). The Panthers D also allows only 209.5 yards (5th in the league) through the air and 84.5 on the ground (3rd in the league). The Dolphins banded together despite all that is going on with their offensive line to squeak out a win 20-16 over the Chargers. However, they allowed Ryan Tannehill to get sacked four more times (league leading 41 on the season) vs a Chargers team that only had 22 entering Sunday. The Panthers D should feast on this Dolphins O making the Panthers easily a second ''safe play'' of the week.
Other Notes: The Texans face the Jaguars this week and suddenly the Texans look just as bad as the Jags. The Jags came close to a win last season in Houston, putting up 37 points (lost 43-37)… The Ravens are 9-3 at home (3-1 this season) and face a Jets team that gave up 245 yards through the air in Buffalo last week.
Safe Play: 7-4
Out of the way Play: 6-5
My Play: 7-4