2013 Fantasy Football: Week 12 Start/Sit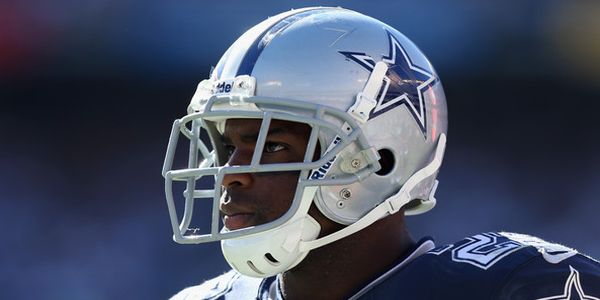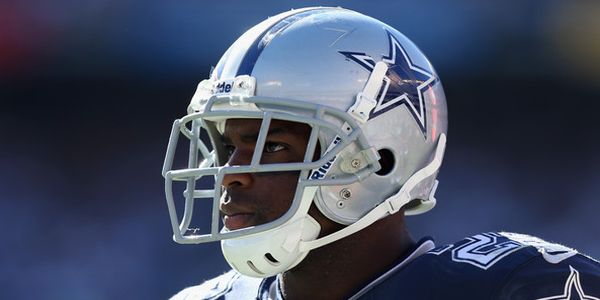 Below are the guys I like or dislike in week 12 compared to the other experts on FantasyPros.com. I'm focusing on guys that are actually on that start/sit bubble. There's no need to tell you I'm higher on Marques Colston when I have him ranked #10 and the expert consensus rank (ECR) has him ranked #17. Both rankings tell you to start him.
Some of the names discussed below are Bobby Rainey, Ray Rice, DeMarco Murray, Michael Floyd, Antonio Gates and several others.
Start 'Em
Bobby Rainey / at Detroit / ECR: 21 / My rank: 16
Most of the other rankers probably have Rainey lower than me because they're being cautious and/or they recognize the fact that the Lions have an above average run defense. I totally get where the other rankers are coming from. But I can't rank Rainey as anything other than a must start RB2 when I'm pretty sure he's gonna see 20+ touches and when the guys I have ranked right behind him aren't that appealing. I can't pass up Rainey's volume for Pierre Thomas who has only topped 17 touches twice in ten games. I can't sit Rainey for older, disappointing guys like MJD and SJax. I can't start the Chargers backs over Rainey when the Bolts have to play the Chiefs. And I can't sit Rainey for pass catchers like Vereen and Ogbonnaya who are sort of poor man's versions of Thomas.
Steven Jackson / vs. New Orleans / ECR: 26 / My rank: 18
I can't start Jackson over Rainey, but I can start him over most of those other guys with warts. That's primarily because this is actually a decent matchup for him. The Sains D is good, but the strength of it is the pass defense. The run defense is middle of the road according to fantasy points allowed to backs and according to ProFootballFocus. And Football Outsiders has them ranked as the fourth worst run D in the league.
Mike Tolbert / at Miami / ECR: 39 / My rank: 29
I'm only recommending Tolbert if you're in a tight spot. Don't go running out and adding him to play at flex this week unless you have no other option. For example, I'm in a league with two RB slots and no flex where I lost Arian Foster and Fred Jackson is on bye. My options are to start Joique Bell along with my #1 back Reggie Bush or go with Tolbert at RB2. Believe it or not, I'd make the playoffs in this league if they started today. And I'm going to try and keep it that way by starting Tolbert. The matchup is just too good. The Dolphins have allowed the fourth most fantasy points to running backs and are the third worst against the run according to Football Outsiders.
Michael Floyd / vs. Indianapolis / ECR: 25 / My rank: 17
I talked about Floyd a lot on Tuesday, so I'll just link to that post and give you the short version: I've liked him all year, I'm buying the breakout, and I love his matchup.
Dwayne Bowe / vs. San Diego / ECR: 29 / My rank: 19
Bowe has 26 targets in his last two games. He's got a fantastic matchup with the Chargers. If ever there was going to be a week to use him, this is it. If you were going to sit Bowe you'd have to do so in favor of a top 20 receiver with a terrible matchup like Keenan Allen (KC) or T.Y. Hilton (ARI), a guy who has disappointed like Anquan Boldin or Hakeem Nicks, or a guy who plays on a team with a lot of options like Aaron Dobson or Danny Amendola.
Kenny Stills / at Atlanta / ECR:42 / My rank: 28
If you're looking for a home run flex play, Stills may be your guy. He has the fourth highest percentage of deep targets in the league, and the Falcons allow the fourth most yards per pass attempt. Sounds like a recipe for a deep ball or two. Or you could burn the turkey and get nothing out of it.
Garrett Graham / vs. Jacksonville / ECR: 11 / My rank: 7
Finally! Case Keenum knows Garret Graham exists. Graham was thrown at 13 times last week, ten times by Keenum. And Keenum was the one who connected with him for a 42 yard touchdown. Keenum is starting again this week, and I expect him to continue to look Graham's way against a Jags defense that has allowed the second most fantasy points per game to tight ends.
John Carlson / at Green Bay / ECR: 17 / My rank: 10
Carlson has 14 targets and 12 receptions in the last two games. His matchup with the Pack this weekend is entirely decent as they've allowed the 12th most fantasy points per game to tight ends, and Football Outsiders has them rated as sixth worst against the tight end. Carlson is only owned in 1.2% of ESPN.com leagues and makes for a nice replacement if Jordan Reed misses this week with a concussion. In fact, Reed plays on Monday night, so you might want to go ahead and add Carlson with the plan to roll with him unless we hear definitively that Reed is going to play prior to Sunday.
Sit 'Em
Ray Rice / vs. New York Jets / ECR: 19 / My rank: 28
I'm not exactly sure why the other rankers are at all buying back in on Rice. He managed to break off a 47-yard run and score last week, but the 47-yard run brought his season-long total of yards gained on rushes of 15 or more yards to just 47. If you're a little slow, that means Rice hadn't had a run of 15 yards or more prior to last week. And as you can see in the GIF below, about 40 of those yards were gained before being touched, so Rice still ranks dead last in the league in yards after contact per attempt. It's never good when your back can't get more than what is blocked for him and your offensive line is a bottom five run blocking unit according to ProFootballFocus and Football Outsiders. And we've yet to mention that Rice's opponent, the Jets, may be the worst possible matchup for a running back.
DeMarco Murray / at New York Giants / ECR: 15 / My rank: 27
DeMarco isn't a flat out bad running back like Rice is. And he doesn't have the worst matchup of the week like Rice does. But he does have a bad one. The Giants have been an above average run D on the year due in large part to an incredibly stingy five-game run they're on. They've allowed just one touchdown in that span and have essentially shut down Adrian Peterson, LeSean McCoy and Eddie Lacy. I fully expect them to be able to handle Murray. And when you throw in the fact that Murray has a tendency to leave games early with injuries, you can get a little more nervous about starting him. And even more nervous when you remember that the Cowboys had 51:9 pass-to-run ratio a few weeks ago. Too much risk for me.
T.Y. Hilton / at Arizona / ECR: 14 / My rank: 26
This is just a terrible matchup. Patrick Peterson has spent 52% of his time on an opposing team's #1 receiver. He has shadowed Calvin Johnson, Andre Johnson, Vincent Jackson, Steve Smith, Anquan Boldin and Golden Tate. I fully expect him to shadow Hilton. And Peterson has essentially been a top ten non-nickel cover corner this year.
Kendall Wright / at Oakland / ECR: 20 / My rank: 25
Wright just isn't a scoring threat. He has scored just once this year, and it was way back in week two. And he's not even a huge candidate for positive TD regression. Mike Clay's oTD stat essentially tells us who should be scoring more based on their usage, and Wright doesn't even crack the top 40 receivers in oTD. If you need a safe play, eight or nine points, go Wright. But if you think you need some upside, look elsewhere.
Antonio Gates / at Kansas City / ECR: 8 / My rank: 15
The touchdown scored by Julius Thomas last week was the first the Chiefs have allowed to a tight end this year. And no team has allowed fewer yards to tight ends than the Chiefs (362). The matchup couldn't get much worse. The widely available Graham and Carlson would be much better plays.