2014 Fantasy Football: Camp Updates — AFC North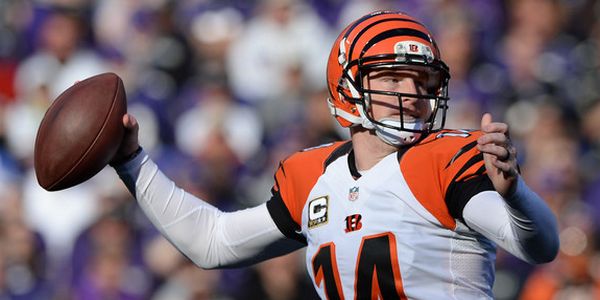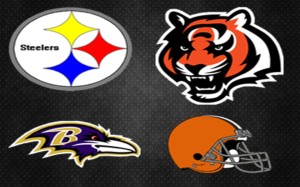 Pittsburgh Steelers
Things have been relatively quiet in Steelers camp, especially on the offensive side of the ball. There are still some notes on the skill position players. Sophomore RB Le'Veon Bell is being held out of practice with a hamstring injury. He is considered to be day-to-day. LeGarrette Blount has been struggling while filling in for Bell. He has been eaten up by blitzing LBs and has had some issues catching the ball out of the backfield. Dri Archer, after being given a WR number (13), has been lining up exclusively in the backfield. These notes should have little to no impact on the Steelers RBs value.
As of now, WR Justin Brown has earned the WR4 slot on the Steelers depth chart. With this news Brown should be considered a deep sleeper, making both rookie Martavis Bryant and the always dreadful Darrius Heyward-Bey not draft worthy.
A few players have made waves on defense. First and foremost, former Miami Hurricane defensive captain Sean Spence was on the field this weekend for the first time in two years. The ILB suffered a gruesome knee injury in a 2012 preseason game and was not only expected to have his career ended, they weren't sure he'd be able to walk correctly again. It's great to see him back on the field. If he's back to 100-percent he can have a major impact for the Pitt defense. Rookie Ryan Shazier was a standout this weekend. He was the blitzing LB eating up Blount. Jason Worilds impressed with an outstanding interception on an Archer wheel route. The Steelers D/ST are poised to have a bounce back season.
Baltimore Ravens
In a somewhat disturbing decision by heavy-handed Commissioner Roger Goodell, RB Ray Rice was suspended only two games for "allegedly" beating his now-wife unconscious in a casino elevator on camera. There has been a deserved outcry against the NFL and Goodell for sending an awful message to its players and fans. The outcry mostly centers on the fact that players are facing year-long suspensions for smoking marijuana, while knocking females out cold only earns two games. In his preposterous two game absence, Bernard Pierce will be the Ravens feature back. He has only one career start and has been plagued with durability issues. Nevertheless, he has shown flashes of potential in the past. In the RB3 battle, Justin Forsett has been more impressive than rookie Lorenzo Taliaferro. Still, it's going to be tough for Forsett to pry a roster spot away from the fourth-round pick. It's a battle worth monitoring.
Veteran wide out Steve Smith has been extremely impressive throughout camp. The ageless WR has outperformed all other Raven pass catchers on the field. TE Dennis Pitta is back to 100-percent and is experiencing no ill effects from the hip injury he sustained last season. This is huge news for both the Ravens and fantasy owners. He has elite TE1 potential when healthy.
CB and return man Lardarius Webb is dealing with a lingering back injury. The injury is now considered more serious than they originally thought. Asa Jackson is starting in his place. The Ravens also signed troubled but talented safety Will Hill. He will be suspended for the first six games of the season.
Cleveland Browns
Johnny Football is back in the news. He has reportedly regressed in practice and blames it on his partying and traveling. Brian Hoyer is a virtual lock to be the Browns week one starter. Manziel's current ADP (137.65) has him being drafted as the 18th QB off the board, and Hoyer is going undrafted. It's obvious who the much better value pick is.
There are no updates yet on the RB battle. Ben Tate opens camp as the starter, but Terrance West will give him a great competition this summer. Hopefully we have more to report on this soon.
Josh Gordon is appealing his one year suspension. He is currently in camp going about business as usual. A final decision is expected in the upcoming weeks. With Gordon possibly gone for the season, the Browns WR depth chart is completely up in the air. The three top spots will probably be won by Miles Austin, Nate Burleson and Andrew Hawkins. In what order is anybody's guess. The wild cards are former University of Miami Alum Travis Benjamin and Charles Johnson. They could both make a strong push for the WR3 spot, especially considering the injury history of the three favorites.
The most interesting battle on defense is between first-round pick Justin Gilbert and Buster Skrine. They will be dueling it out to earn the right to start opposite Joe Haden.
Cincinnati Bengals
Andy Dalton has been praised for making great strides in his decision-making. He also appears to have improved velocity and accuracy on his deep ball. This is good news for Dalton. He is in his contract year, and there have been rumblings about AJ McCarron possibly emerging as the QB of the future.
Rookie RB Jeremy Hill has been excellent in pass protection as expected. He has already supplanted BenJarvus Green-Ellis as the RB2 on the Bengals depth chart.
The Bengals WRs have been very impressive thus far. With Marvin Jones missing practice, it has opened the door for other WRs to get more opportunities. Mohamed Sanu has been excellent filling in for Jones. He is trying to secure a larger role in the Bengals passing attack. The battle for the final WR spot is very intriguing. Brandon Tate has performed pretty well, and he is trying to prove he's more than just a kick returner. James Wright has been one of the biggest standouts in camp to this point. Cobi Hamilton has also put out a strong showing. Who will make the final roster remains to be seen.
With veteran TE Jermaine Gresham out with an injury, Tyler Eifert has taken full advantage. He has been outstanding in camp and has emerged as one of Dalton's favorite targets. Eifert and Gresham are still expected to split time during the regular season, but Eifert may be earning himself a lot more targets. He is a player to watch this preseason.