2014 Fantasy Football Daily Fix: Week 4 Quarterbacks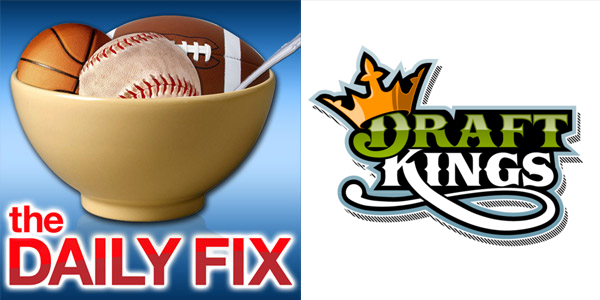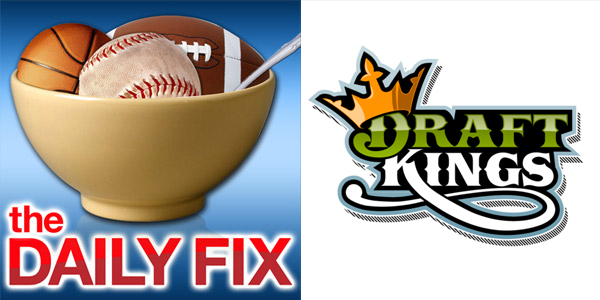 I can't believe it's Week 4 already.  Week 4 is the first week of bye weeks.  We have fewer players to choose from but still have plenty of options.  I've noticed that DraftKings has been getting sharper with their pricing as of late, which makes lineup creations a bit more challenging.  This week we have a few "fringe elite" quarterbacks at a discounted price, which should be helpful.  Without further adieu let's get this show on the road.
Tier 1 – Elite
Drew Brees, New Orleans Saints, $9,300 – Brees will be heavily owned this week against the Dallas Cowboys for obvious reasons. This game has the highest total (53 O/U), which will automatically have players jumping on Brees.  With that being said, the Cowboys secondary finally got exposed by Austin Davis .  I am pretty sure Brees is slightly a better/smarter QB than him. Sure, Brees looks great on paper, but remember this rostering him in tournaments won't give you an edge since I predict about 20-30 percent of the field using him.  I think he is better suited for cash games personally, if you want to splurge on a QB.
Andrew Luck, Indianapolis Colts, $9,300 – I know, I know.  I've been writing this column for three weeks, and Luck is always on this list – but have I been wrong?  I expect Luck to run up the score at home this week against the Titans.  There is no chance in hell he will let this team go 1-3.  I consider him a tournament play since I expect most players who are going to spend big on QB's will be on Brees.
Tier 2 – Value
Before I get in to the players in this tier, I would like to stress that these guys could be elite but based on price they are considered value plays.
Matthew Stafford, Detroit Lions, $8000 – Stafford will continue my trend of picking on the Jets secondary.  Even though Cutler didn't light up the scoreboard, he still produced a decent amount of DFS points.  I expect Stafford to be throwing at will, and I would recommend pairing him with one of his wide receivers.
Nick Foles, Philadelphia Eagles, $8000 – Foles has probably been the most consistent QB thus far.  He is second in points for QB's on DK, and he gets a pretty good matchup against a 49ers secondary that seems lost.  Not to mention this game has shoot out potential written all over it.  With Foles being priced this low I have no problem using him in cash games or tournaments.
Colin Kaepernick, San Francisco 49ers, $7,600 – I am going to take a leap of faith on the Houdini of the second half.  The Eagles come in to San Francisco this weekend, and I really think the second half woes stop.  The Eagles secondary is trash, and they are known to give up big plays.  Kaepernick is someone I am high on this week, and you should seriously look in to using him.
Tier 3 – Contrarian
Blake Bortles ($5,800)/Teddy Bridgewater ($5,700) – I grouped these two guys together for one reason.  They both come with the highest amount of risk.  They are clearly not cash game plays, and should be used wisely.  Personally I prefer using Bortles since I think he is the better QB of the two, and pairing him with one of his receivers could create some serious cap relief.  On the other hand, Bridgewater will be playing at home which should be much more comforting.  Either way these players are the epitome of boom or bust. 
If you have any questions just leave a comment, and I will do my best to respond to you as soon as possible.  Good luck to everyone this weekend, and I'll be back with more breakdowns next week.