2014 Fantasy Football Daily Fix: Week 9 Tight Ends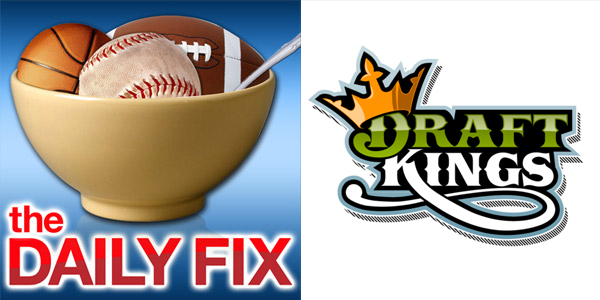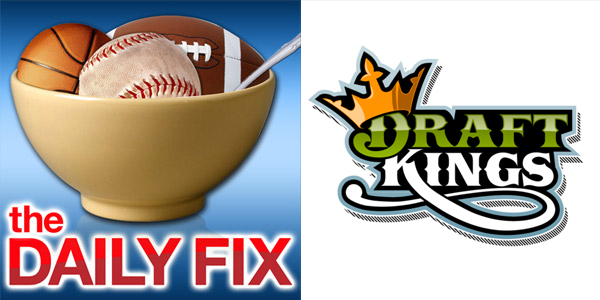 It is on to week 9 of Daily Fantasy Football at DraftKings. I'm back again this week to offer my picks for the Tight End position at DraftKings. We have a bunch of teams on bye this week, so our slate is a bit smaller from which to choose. Should you pay or go dumpster diving this week for your DFS TE? Let's see if we can find one of those diamonds in the rough for Week 9 DFS slate.
This is a great week to check out DraftKings and pick up a new way to play fantasy football.
DraftKings Tight End Recommendations
If you've never played on DraftKings before, you can get a deposit bonus by signing up. And there are different options to pick from at DraftKings for any skill level.
Also, a gentle reminder on the scoring for Tight Ends – this is a PPR site so remember that when selecting players. The full for scoring for Tight Ends is at the end of this column.
Tight Ends can also be used in the flex position at DraftKings. However, with the entire world of RBs and WRs at your disposal, it would be unlikely you'd have to head to the TEs to pick up a flex play. Jimmy Graham is always in play as a flex option.
Let's take a look at a couple of options at each price point. For those who are new to the column, I'll generally look at a couple of options in each pricing tier broken out based on the socioeconomic status of 1970s sitcom families. And I'll always cover Jimmy Graham.
I'll mention Football Outsiders a lot over the season – the passes per game and yards per game stats I use are from Football Outsiders. Here is the link to Football Outsiders' 2013 stats. FO stats for 2014 are here and I like to use the defense versus types of receivers to fill out my rosters.
Teams on bye: Atlanta Falcons, Buffalo Bills, Chicago Bears, Detroit Lions, Green Bay Packers, Tennessee Titans. We don't actually lose a ton with just Martellus Bennett and Delanie Walker being the only real options not there for this week.
The Graham Tier
Jimmy Graham | Saints | $6,700 – The Saints are in the Thursday night game so be aware when making a lineup. His matchup isn't great and Drew Brees is not a good QB on the road so I wouldn't go with Graham this week. It looks like he's back close to full health so we should be able to count on him over the rest of the season.
The Jeffersons
Rob Gronkowski | Patriots | $7,600 – Coming off a monster performance last week, Gronk is the most expensive TE on the board. His matchup is solid against the Broncos who are in the bottom quarter of defenses versus TE. However, his price makes him tough to roster and should likely be ignored this week unless you can find bargains elsewhere.
Julius Thomas| Broncos | $5,600 – Thomas' matchup looks similar to Gronk's however the Patriots have struggled recently against TEs. Over the last three weeks, they have given up a 100 yard game and TDs in the other two games. And those three TEs aren't exactly juggernauts – Scott Chandler, Jeff Cumberland and Martellus Bennett. So, Thomas is a great option for $2k less than Gronk. He's going to be in most of my cash lineups.
All in the Family
Larry Donnell | Giants | $4,600 – Boy the Colts' defense looked horrific last week and they gave up a 100 yard game to Heath Miller. Donnell's price is a bit higher than I'd like, but his matchup is too good to pass up.
Clay Harbor | Jaguars | $4,200 – Harbor faces the Bengals who did not give up a TD to a TE last week for the first time since Week 3.  That said, Harbor hasn't been a consistent scorer mostly due to the Jags ineffective offense. He's a higher risk play in the mid-tier and is a GPP-only play.
Travis Kelce | Chiefs | $4,100 – Kelce's been off the radar the last three weeks as he's failed to break the 10 point ceiling over those three weeks.  However, he gets the Jets and their awful TE defense this week. However, that Jets' defensive ranking is predicated on giving up TDs as they've given up multiple TDs to TEs in four of the last six weeks. Kelce is the most targeted Chiefs' receiver in the red zone so he has a chance to put up big numbers for a middling price.
Good Times
Many of the value plays have evaporated over time. There are a couple of guys to look at for Week 9, but purely as GPP plays.
Austin Seferian-Jenkins | Bucs |$3,400 – Seferian-Jenkins coughed up a fumble last week that led to a Vikings win. ASJ's matchup doesn't look great this week, however the Browns are coming off back to back weeks where they gave up a total of 13 catches to the TEs on 15 targets. ASJ could be a sneaky play.
Mychal Rivera | Raiders | $3,200 – Rivera showed up last week with seven catches on nine targets (most targets of the season and more targets than he had the last four weeks combined) and picked up his first double digit point total last week.
Jason Witten | Cowboys | $3,200 – Witten tied his season-high with five catches last week and he also picked up a TD. As a result, he had his highest scoring week of 2014. Witten's season has been a disappointment as he's been called on to block more and also looks to be slowing overall.
Jim Dray ($3,000) for the Browns has a sweet matchup, but doesn't have the athleticism and upside of Jordan Cameron who will likely miss the game. John Carlson ($3,000) is in the same boat as Dray, but has shown in the past he can put up some numbers. He's getting a fair number of targets, but just isn't a big part of the Cardinals offense as he's got just one red zone target all year long.
Good luck in Week 9!
10 Receiving Yards = +1PT (+0.1PT per yard is awarded)
Reception = +1PT
Receiving TD = +6PTs
100+ Yard Receiving Game = +3PTs
Fumble Lost = -1PT
2 Point Conversion (Pass, Run, or Catch) = +2PTs
Offensive Fumble Recovery TD = +6PTs
The full DraftKings scoring system is here.