2014 Fantasy Football Team Preview: The Atlanta Falcons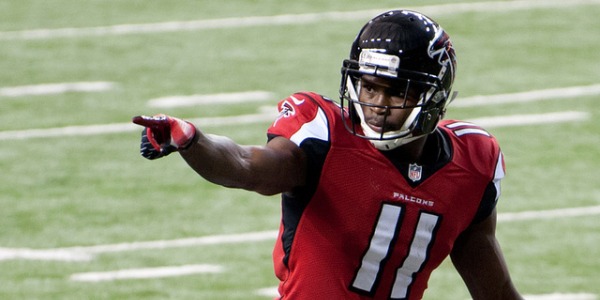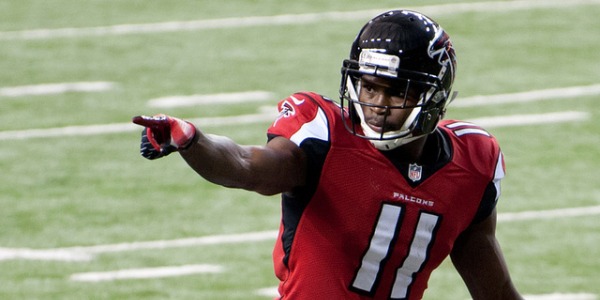 Note: This piece was originally written on July 15th by Andrew Miller and is one of many unique pieces that can be found in our 2014 fantasy football draft guide. None of this information has been updated since it was originally published.
Team Profile – Atlanta Falcons
Twenty-thirteen was a lost season for Atlanta. The Falcons finished 4-12 after going 13-3 in 2012. While injuries to important offensive players played a role in their downturn, the Falcons defense allowed almost 150 more points last season than in '12. But for fantasy purposes we should wipe 2013 from our memories and focus on the upcoming season full of promise. Matt Ryan returns with his two favorite weapons healthy and a retooled offensive line. The defense should still be porous so the yards and points should flow aplenty for the Atlanta O.
Quarterback

Matt Ryan has been the Falcons' foundation basically since he was drafted. The 29-year-old hasn't missed a game since 2009 and has averaged over 28 touchdowns in his past four seasons. Last year was his worst since 2009, but he still finished 14th in standard scoring among quarterbacks with 26 touchdowns and 4,515 yards, which ranked ninth and fourth, respectively. He did all that despite missing a combined 14 games from Julio Jones and Roddy White as well as the numerous games in which White played hurt. Ryan has all his weapons healthy to begin training camp, and you should be able to grab him as one of the last teams to fill your quarterback slot. He's a great value this year.
Running Back
The running back position isn't near as easy to evaluate as the quarterback and receiver position. Steven Jackson missed four games in his first season as a Falcon and averaged a career-low in yards per carry – and it wasn't even that close. Never explosive, Jackson only had three carries of 20 or more yards last year so it's safe to assume his yards per carry will stay low. Jackson averaged 58 rushing yards per game over his last six games with all six of his rushing touchdowns. But even then he still just averaged 3.5 yards per carry. Drafting Jackson is OK as long as he isn't one of your top two running backs, but just know that his upside is about what he showed in those last six games. '
Jacquizz Rodgers hasn't done anything in his three years in the NFL to show that he's anything more than just a sporadically used back. He hasn't averaged even four yards a carry in any season, and he only had one game of more than 45 rushing yards last year. He'll only have value in deep PPR leagues. Atlanta drafted Devonta Freeman out of Florida State in the fourth round this year, and he could possibly be looked at as Jackson's successor. The 22-year-old isn't flashy, but he was highly successful in college and runs well in traffic. He should be taken over Rodgers and has a small chance to have an impact this year if Jackson is ineffective again.
Wide Receivers
Atlanta's top two receivers both suffered injuries last year. Julio Jones broke his foot and missed the final 11 games of the season, while Roddy White basically played through injuries the whole year. But both are set to start training camp healthy and should provide immediate value from where you draft them. Jones has the ability to be the best fantasy receiver outside of Detroit as his 41-580-2 line in just five 2013 games suggests. He has struggled with injuries in his three seasons, but what NFL player doesn't?
White had his first non-1,000-yard season since 2006 last year, but he went for 43-502-2 in his final five games last year and should be an insane steal this year. He's got WR1 ability at a WR2 price, and he should continue to age well. Harry Douglas benefited from his teammates' injuries to the tune of a career season of 85-1,067-2. He should see an increase in targets due to Tony Gonzalez's retirement and the Falcons more than likely going to more three receiver sets. He's worth drafting as a bench piece.
Tight End
Tony Gonzalez has officially retired, so the Falcons will be scrambling to find a replacement for him. Levine Toilolo is currently atop the tight end depth chart, but he likely won't see much action as he'll be used more as a blocker. He averaged only five yards a catch last season on 11 receptions. The Falcons will divvy up Gonzalez's targets among their wide receivers, with Harry Douglas possibly benefiting the most. This situation is best left untouched.
Defense
There's nothing to get excited about here as the Falcons are counting on a lot of inexperienced players to improve on last year's defense that was the fifth-friendliest to opposing offenses. They also finished tied for third worst in interceptions and sacks. Atlanta did sign three players to help on the defensive line, which allowed the second most rushing yards last year, but there's a lack of playmakers on this defense to even come close to being successful for fantasy purposes.
Player to Watch
Matt Ryan has been an incredibly consistent performer over the last four years. Even last year, in his least productive season in four years, he still had 10 multiple-touchdown games and seven 300-yard games. Those numbers should only stay level or grow this year as he is in his prime; has a great trio of receivers; a fairly poor run game; an improved offensive line and a leaky defense that'll give up a ton of points.
Key Stat
Before 2013 Roddy White had six consecutive seasons of at least 83 catches, 1,153 receiving yards and six touchdowns without missing a game. Even in a lost season White pushed through various injuries and came back to finish the season strong. In fantasy football you risk an injury with any player, and before last year White was as durable as any player. Don't let one bad stretch keep you from finding value with White. He should return to 80 catches and 1,000 yards in 2014.