2014 Fantasy Football Team Preview: The Carolina Panthers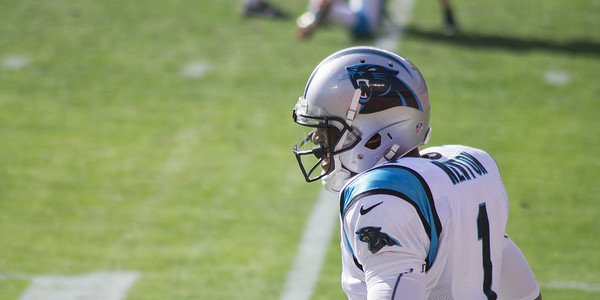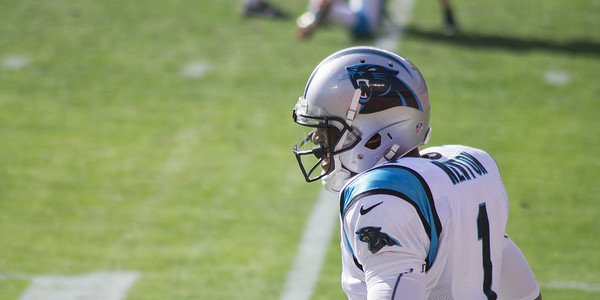 Note: This piece was originally written on July 15th by Justin Mandaro and is one of many unique pieces that can be found in our 2014 fantasy football draft guide. None of this information has been updated since it was originally published.
In almost twenty years of existence the Carolina Panthers have only had a winning record five times. Notwithstanding their 12 – 4 record last year, there wasn't much to write home about in Carolina from a fantasy perspective. Besides Cam Newton and the Panthers defense, there weren't many highlights to think of in their 2013 crusade. But damn that defense was good.
Quarterback
In just three years, Newton has increased his numbers in each season with his best coming in 2013. Although Newton saw a significant drop in passing yards (490 to be exact) he increased his completion percentage, touchdowns, quarterback rating and TD:INT ratio. What is most telling about his 2013 numbers is his drop in rushing attempts, yards and TDs, which would worry me most, but it just helps prove how complete of a NFL QB he is becoming. The loss of Steve Smith is going to make things a bit difficult for Newton to provide the same numbers he did last season, but the additions of Kelvin Benjamin and Jerricho Cotchery and Jason Avant should help keep Newton and the offense on track.
Running Back
The only reasonable running back threat out of Carolina is Newton who gained 585 yards on the ground a season ago, 2nd best for the Panthers, with six rushing TD's, good for the team lead. Among active halfbacks on the Panthers roster, only DeAngelo Williams saw more attempts and yards than Newton with 201 carries and 843 yards. The rest of the halfback depth chart holds very little value but in deeper leagues could certainly add some nice depth to your roster.
From 2008 – 2011 Jonathan Stewart held value reaching the 750-yard mark in four straight seasons playing in 16 games each year. Since 2011, the former Oregon Duck has hit a bit of a slide getting bit by the injury bug, only playing in a total of 15 games since 2011. Mike Tolbert has been that surprising figure over the last few years with an increasing consistency of finding the end zone. Since 2010, Tolbert has found the end zone 35 times including 14 times as a Panther. He won't gain many yards, but he will certainly find the end zone, which will always hold significance. Another former Duck, Kenjon Barner, should also be on many owners' radars as he can certainly hold value in keeper leagues.
Wide Receivers
The Panthers wide receiving corps has taken a major hit in the last six months losing Smith, Brandon Lafell and Ted Ginn. They retooled by adding veterans Avant, Cotchery and Benjamin. In 2013, Cotchery had a bit of a career resurrection catching 46 passes on 76 targets, gaining 602 yards and finding the end zone ten times, a number he hadn't met in the past four and a half years combined.
With the emergence of Riley Cooper in Philly last year, Avant dropped off a bit only grabbing 38 passes on 76 targets gaining only 447 yards with just two touchdowns. Neither of these players bode well for the overall success of Newton but they bring a level of veteran leadership to a relatively young group of players. Benjamin will be key for Newton moving forward as the 6'5" rookie looks to make his mark in the NFL. A two-year wide out for the Seminoles, Benjamin had a breakout season pulling in 54 passes for just over 1,000 yards and 15 touchdowns last season.
Tight End
Greg Olsen, one of the more consistent tight ends in the league just keeps getting better. In his career Olsen has failed to score at least five touchdowns in only one season and that was his rookie year. Olsen has found his stride with Newton at the helm over the last two seasons averaging 71 grabs and 830 yards receiving. With the losses of the above-mentioned wideouts, look for Olsen to have an even larger part of the 2014 offense than he has in recent years. It is also important to note the addition of Ed Dickson, formerly from Baltimore who saw his numbers drop last year but is just two seasons removed from a 54 catch, 528 yard and five touchdown season.
Defense
Where the offense lacks, the defense certainly picks up the slack. Led by Luke Kuechly and his near 160 tackles, the Panthers defense was able to focus on keeping opposing offenses corralled. Thomas Davis was no slouch recording nearly 125 tackles of his own while Charles Johnson and Greg Hardy combining for 26 sacks, nearly half the teams total.  With no major losses to their defensive core except for safety Mike Mitchell, now in Pittsburgh, the Panthers defense should shine for the second season in a row and make fantasy owners very happy.
Player to Watch
It was tough to find one specific player to watch on the Carolina roster that will make significant strides for your fantasy team. It would be easy to talk about Newton or Olsen, the only two true valued players on the roster, but most fantasy owners should make sure they take a good luck at Kelvin Benjamin. Benjamin was a standout sophomore in Florida State, and he has the size and frame to be a very solid wide out in the NFL.
Key Stat
There are three major statistics that tell the story of the Panthers increase in production in 2013. Their 3rd / 4th down percentages and time of possession as all increased over their 2012 campaign. After three straight losing seasons, two under Rivera, and starting the season off 1 – 3, the Panthers needed to make a change, and they did by becoming more aggressive. The Panthers 77% conversion rate on 4th downs was nearly 45% higher than the previous year, and the highest mark of any team with at least ten attempts.