2014 Fantasy Football: Week 11 Thursday Night Football Preview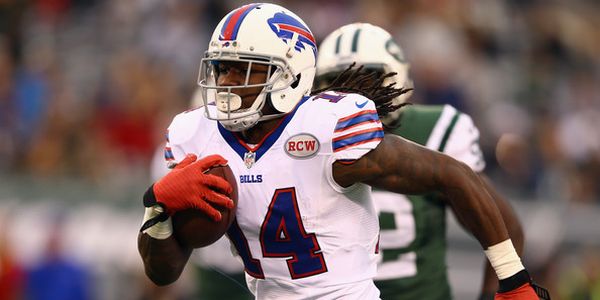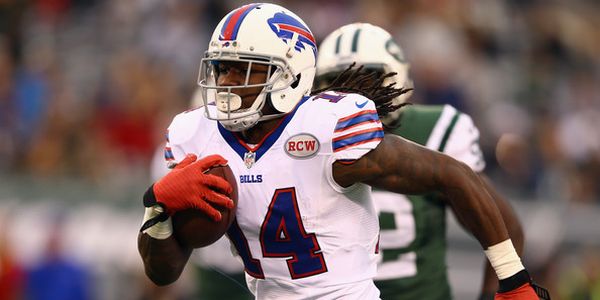 Thursday November 13, 2014
Buffalo Bills @ Miami Dolphins
Thursday night we have an AFC East showdown. It's been a while since both the Dolphins and Bills have been relevant. This game could very well decide a wild card spot in AFC. The winner will have the edge for the last playoff spot down the stretch. This is particularly important because the Chiefs have a hellacious schedule down the stretch. The Dolphins need the win more being that they have already lost to the Bills earlier this season. The Dolphins have played very well the past month even in losses, and the Bills have played pretty well all season. Ryan Tannehill is emerging as a solid QB option and Kyle Orton is re-emerging. I feel like I say this every week, but we should have a good one this Thursday night.
Buffalo Bills: Key Players
QB Kyle Orton
Orton has been excellent so far since replacing E.J. Manuel. The only issue is we've seen this before from Orton, and it usually ends with an implosion of epic proportions. Will it be this week? Who knows? What we do know is that the Dolphins defense is a terrible matchup for any QB, especially one with only one good WR. Brent Grimes is no joke and will blanket Sammy Watkins. Orton will need to limit turnovers and manage the game to beat the Dolphins' defense.
Verdict: Sit Orton. He was decent against the Chiefs last week but there are definitely better options this week.
RB Fred Jackson
Jackson returned from injury last week but was clearly in a three-back committee. We don't know how healthy he is or what kind of workload he will be allotted. He has been great but he's still the oldest RB in the league. The Bills may be trying to preserve him for a playoff run.
Verdict: Sit Jackson. There are just too many questions surrounding his health and workload. Leave him on your bench until he starts playing better and seeing more work.
RB Anthony Dixon
Dixon played much better against the Chiefs than he did against the Jets but didn't see near the touches. His touches dropped from 22 to 9. He didn't see any red zone success or play a role in the passing game.
Verdict: Sit Dixon. He just doesn't appear to be in line for enough touches to have a major fantasy impact.
RB Bryce Brown
Brown was the best RB on the Bills Sunday until he lost a crucial fumble. He was the team's leading receiver and ran well with limited touches. Much like the other backs, he is also stuck in this unpredictable committee.
Verdict: Sit Brown. It's hard to start any of the Bills backs until some sort of pecking order is established.
WR Sammy Watkins
Watkins has been very solid for a nice stretch now; he is beginning to live up to his draft position. Nonetheless, he has a very difficult matchup with Grimes or Ol' Grimey as he prefers to be called. Still, he has been a very strong option.
Verdict: Start Watkins. If you have him, you have to start him at this point. Just temper expectations.
TE Scott Chandler
Chandler has had a few solid games and has been seeing a decent amount of targets from Orton. Still, he is a desperation play at best. There are just too many good TEs to justify playing Chandler.
Verdict: Sit Chandler. It's not that he's bad. There are just a lot of TEs that are much better.
Miami Dolphins: Key Players
QB Ryan Tannehill
Tannehill has been playing well as of late, but this one does not look promising. The O-line is in a whole lot of trouble after losing Brandon Albert and the Bills will take full advantage. They always do when facing the Dolphins. He won't be awful, but he won't be great either.
Verdict: Sit Tannehill. The Bills just seem to play the Dolphins great. The O-line could become an issue. Expect a very average game on Thursday.
RB Lamar Miller
Miller is questionable Thursday with a shoulder injury. He is expected to play but the quick turnaround could prove to be a problem. He was limited in Sunday's game and his owners have to be concerned.
Verdict: Start Miller. You have to start him, however, don't be shocked if he doesn't see his usual workload.
RB Damien Williams
Williams surpassed Daniel Thomas on Sunday as the RB2. This may have just been an aberration, nevertheless, we all know Thomas isn't very good. Earlier in the season when one of the two had to be cut, it wasn't Williams. If Miller can't go or is limited, look for Williams to emerge.
Verdict: Sit Williams. You can't start him unless Miller is inactive. Don't be surprised if he has a nice game though.
WR Mike Wallace
Wallace found the end zone for the sixth time on Sunday. While his yardage is far from elite, the TDs, targets and receptions are all there. He has seen a major improvement from last season from a fantasy perspective.
Verdict: Start Wallace. You're pretty much starting him every week. He has been one of the most consistent WRs in fantasy football.
WR Jarvis Landry
Landry has emerged as the WR2 in Miami and is getting better by the week. His improvement is visible to anyone who follows the team. His future looks bright in Miami.
Verdict: Sit Landry. However, he's not a terrible desperation flex play.
TE Charles Clay
After a disappointing start to the season, Clay is beginning to really come around. He is getting healthy, getting more involved and beginning to look like the fantasy asset he was last season.
Verdict: Start Clay. Just to put my money where my mouth is, I traded Delanie Walker last week with Clay as my backup. That's how confident I am in him. So if I've misled you, at least I'm going down with the ship too. And yes, I traded Walker before the concussion.
Predictions
Buffalo: 17
Miami: 20
Best Play
Bills: Sammy Watkins
Dolphins: Charles Clay
Sleeper
Damien Williams