2015 Fantasy Football Team Preview: Seattle Seahawks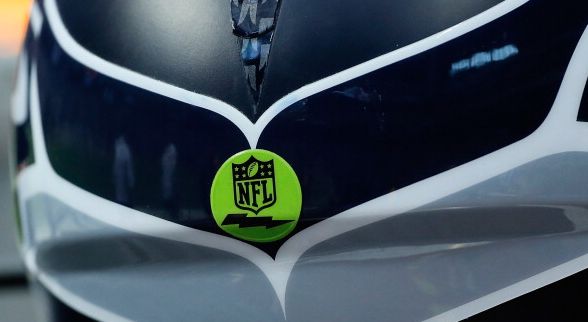 All this time has passed and I still can't believe they didn't run the ball! All they needed was 1 yard! The Seahawks, as we all know, were just one yard away from winning the Super Bowl. They headed into an offseason where some changes were made that could greatly affect the 2015 fantasy season.
Quarterback
In his 3 seasons as quarterback, Russell Wilson statistically has been one of the most consistent performers in football. His completion percentage is almost identical in every season (64.1, 64.1 & 63.1), while his yardage numbers have increased and interceptions have decreased. Aside from the drop in touchdowns and QB Rating in 2014, Wilson has gotten better every season. And that's just part of the story with Wilson.
His rushing attempts and yards have increased in each season. While his rushing TD's declined in 2013 they ballooned in 2014 to 6. He also set a career high in rushing yards with 849 yards which added even more value. He does it all and he does it very well.
While he's always worked with a suspect receiving corps, this season he gets a brand new toy in Jimmy Graham.  The tradeoff is a bit of uncertainty on the offensive line, but the consistency and upside of Wilson is too hard to pass on.
He's not in the top tier of quarterbacks…but he's pretty darn close. Wilson should be towards the top of every Quarterback list on draft day.
Running Back
Let me start by saying I was wrong. I thought last year would be the year that Marshawn Lynch would begin his decline. He was actually better in 2014 and improved in yards, yards per carry, touchdowns and receiving touchdowns. He was as solid as anyone that drafted him last year could have hoped.
He got paid and is happy which should be a good thing for everyone involved. He absolutely has to be one of the top five RB's off the draft board, but I'll offer a few caveats.
When the Seahawks made their huge addition of Graham this offseason they also took a huge hit on the offensive line with the loss of All-Pro Max Unger. This scares me for fantasy purposes. I'll be paying very close attention to their offensive line situation in camp. If it seems unsettled, I have no problem moving Lynch down draft boards slightly. Eventually he'll take a step back and if the line struggles and Wilson feeds Graham…somebody's numbers have to suffer.
Conversely, the addition of Graham could loosen things up inside the 20 for Lynch, adding to his TD total.   However, we have to see how Graham clicks with Wilson first and how much they change up their rush first approach because of it.
Christine Michael, Robert Turbin and Thomas Rawls only have rela value if Lynch goes down.
Wide Receiver
This is a group only a mother could love. There isn't much here to help your fantasy season. They just don't throw enough. If you have Doug Baldwin on the roster it's probably been a bad season and everyone is hurt or you are desperate on a bye.
There is one ray of hope here. A guy that will get a lot of attention and love from the fantasy community is Tyler Lockett their third round pick from Kansas State. His junior and senior seasons were pretty fantastic. Last season's 106 Catches, 1515 yards and 11 TDs have folks trying to find a break out rookie in him. He will also contribute in the return game. I'm not certain the Seahawks will change the approach that has gotten them to the Super Bowl two years in a row enough that Lockett blows up in his first year. He is absolutely worth your attention, and if you feel like the price is right, he's totally worth a gamble.
Tight End
What else can you say about Jimmy Graham other than he's a stud? He played much of last year hurt but was still able to turn in his standard amount of catches (85, 86 and 85 the last 3 seasons) despite his amount of targets dropping. His yardage took a hit and his touchdowns dropped to 10 off a career high of 16 in 2013.
The dip in his yardage and touchdowns were clearly a result of his injuries, and if healthy, he's the top ranked tight end in my rankings. Even in a run first offense. I'm really intrigued to see the sorts of things he can do with Wilson, who's never had a target like this before. Keep an eye on his health and camp reports on how he and Wilson are working together as the draft approaches.
I also spotted an every other year trend with Graham's stats. He had a monster 2011 and also a monster 2013. If that trend continues…look out!
Defense
The Seahawks defense was one of the better fantasy defenses last year. Once again they'll have to deal with a talent drain as they lost a few players on the defensive side of the ball, most notably Byron Maxwell.
As a lifelong Eagles fan, I can tell you that replacing Maxwell with Cary Williams will not work well for the Seahawks. He stinks, but that's just a little personal bias.
While Seattle still has the pieces to be formidable, I see them at the back end of the top 10 fantasy defenses this season. They will be a very solid streaming option, but don't reach (if you actually draft defenses before the final round) due to previous reputation.
Player To Watch
To me it's not about a single player. It's about a group of players, the offensive line. This will be my number one fantasy concern when it comes to this team. With Unger gone the offense could end up suffering in ways that won't manifest themselves until we are a few weeks in the season. Making the move means that Seattle is confident that Wilson can handle the occasional breakdown on the line and they were willing to make the tradeoff for the production Graham can bring to the offense. Since they've been to two straight Super Bowls, it's hard for me to doubt management decisions. That doesn't mean I won't be watching this situation like a hawk as camp progresses.
Key Stat
51.52%
That's the Seahawks Red Zone Scoring Percentage (Touchdowns Only) in 2014. That ranked them 20th in the NFL. That's a drop from 14th (53.23%) in 2013. The addition of Jimmy Graham makes a ton of sense. If Graham is his usual self, they could improve greatly this season in this particular statistic.