2015 Fantasy Football: Week 7 Gold Mine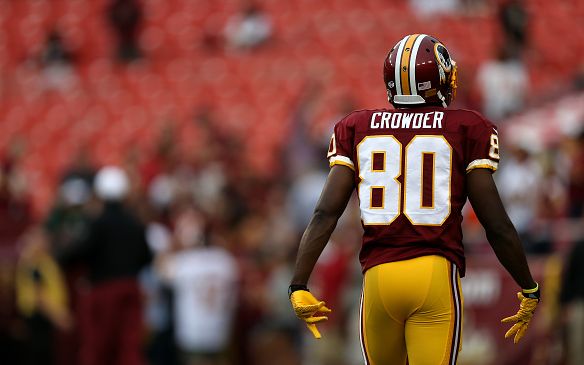 Can Devonta Freeman keep up this torrid pace? Is Calvin Johnson back to his former self? Is it time to officially step away from first / second round picks Jeremy Hill and CJ Anderson? What's going on with Eddie Lacy? With so many unanswered questions in just the first six weeks it has made fantasy football players frantic to find the answer to these and others.
There have been a tremendous amount of underachieving players this year, most of which we thought would have stand out seasons. On the other hand, there have been plenty of players who have surprised many. A few of those players have been available on the waiver wire far longer than they should have been and things still don't seem to be changing all that much as there are still an astronomical amount of players homeless in far too many leagues.
With another set of solid players hitting the bye week, including Matt Forte, Demaryius Thomas, Emmanuel Sanders, Andy Dalton and AJ Green, teams are going to yet again have to play around with the waiver wire to find the guys that can help them succeed in wWeek 7.
As we enter the halfway point of the season for many fantasy leagues with a 14-game regular season lets take a look at some players who can potentially help you get over the hump in 2015.
As always, all of these players are owned in less than 35% of ESPN fantasy leagues. If you don't play in an ESPN don't worry all players have Yahoo, NFL percentages as well as salaries for both Fanduel and Draftkings.
Jamison Crowder (WSH): ESPN: 10.8; Yahoo: 11; NFL: 0.6; FD: 5.8K; DK: 3.7K
DeSean Jackson who? With Djax being on the shelf for the most part of the season, playing only a few snaps the Redskins have turned to a few other players to help carry their offense, Jamison Crowder being one of them. Crowder has now recorded at least four catches in the last four weeks with last week being his worst performance of four catches for only 40 yards against the Jets. Kirk Cousins is clearly taking a liking to Crowder who is showing his ability to get open and make plays in the offense on a consistent basis. Despite, failing to find the end zone so far this year he has recorded double-digit fantasy points in three of his last four weeks and is getting the opportunities to get there soon. The Redskins get a slightly better match up this week as they go from the Jets to the Bucs who have given up the 27th most points to opposing wide outs including three of their five games with at least two touchdowns to receivers.
Ryan Fitzpatrick (NYJ): ESPN: 19; Yahoo: 26; NFL: 6.9; FD: 7.1K; DK: 5.2K
To start the season Geno Smith was the starter for the New York Jets and if it wasn't for him failing to pay a teammates bill it would have been Smith to continue throwing the rock (most likely to the other team than to his own). If you are a Jet fan you were likely throwing a party when the incident happened and now that the Jets are 4 – 1 going into a rivalry game with the Patriots you are even happier. All of, if not most of this is due to Ryan Fitzpatrick's very consistent play from the QB position. Fitzpatrick has now had four games of two touchdown passes and in week six he scampered in the end zone for a third touchdown on the ground. Fitzpatrick isn't just finding his playmakers to score but he is managing the offense down the field with at least 215 yards passing in four straight weeks. This week's game marks another Patriots game that is expected to score a lot of points and with the way the Pats have been susceptible to the pass this year the Jets and Fitz are going to need to plan accordingly to beat their biggest rival on the road.
Eric Ebron (DET): ESPN: 24.8; Yahoo: 19; NFL: 7.3; FD: 5.1K; DK: 3K
It's been a few weeks since the last time we saw Eric Ebron on the field but prior to going down early in the game against Seattle Ebron was on pace to put up his fourth week in a row of 10 or more points. Up until that point he had at least four catches and 40 yards in each of the first three weeks while also scoring twice good for nearly 14 points a week on average. With the way the Lions opened up the playbook last week against rival Chicago Bears, Ebrons return is coming at the best possible time as he will add to an already star studded cast of pass catchers. The Minnesota Vikings are coming to town this week, yet another division rival, and have had their fair share of issues at stopping the pass let alone stopping opposing tight ends. Just last week the Vikings let up 20 points to the Chiefs tight ends dropping them down to the 22nd ranked team against the position.
Charles Johnson (MIN): ESPN: 20.3; Yahoo: 27; NFL: 57.6; FD: 4.7K; DK: 3K
"Okay, okay, enough is enough already Charles Johnson, it's time for you to get your stuff together!" Were you one of those players who took a flyer on Johnson in your draft in hopes you'd strike gold to only find him come out flat in each of the three games he has seen playing time? Most of us were so many of you are probably sitting in the same boat, either way this week can be that week. Johnson who has failed to record more than three receptions or more than 27 yards in any game this year is getting a pretty good match up to get back into the swing of things this week. The Lions who are coming off a game in which they gave up more than 250 yards receiving to opposing wide outs and are ranked as the 23rd best team against the pass. Stefon Diggs has been filling in really nicely while Johnson has been out but with Johnson coming back this week he should bite into Diggs production and help the team in this divisional game.
Landry Jones (PIT): ESPN: 6.3; Yahoo: 5; NFL: 2.6; FD: 6K; DK: 5.1K
The Steelers have been hit pretty hard with injuries to their QBs this year, first with Ben Roethlisberger and now Mike Vick. Enter the former Oklahoma Sooner QB Landry Jones who took over for Vick and put up two scores and more than 165 yards passing in the game completing more than 65% of his passes. Jones has been a NFL player for three seasons now all with the Steelers but hadn't thrown a pass up until last Sunday. Prior to that, Jones was a four-year college player for the Sooners throwing for more than 120 touchdowns, 16,646 yards with a career completion percentage of 63.6%. Jones came into the game and immediately showed a rapport with Martavis Bryant who was playing in his first game of the season as well. Both of Jones touch down passes went to Bryant including a beautiful 88-yard play that Bryant took the distance following a quick slant. Big Ben has been practicing but it is expected that he won't suit up for another week following his injuries sustained in the Rams game earlier this year. If Ben in fact does not play it will be Jones who gets the nod against the 30th ranked defense against opposing QBs. The Chiefs have given up at least 19 fantasy points to signal callers five times this year and with the way the Steelers can move the ball it might happen again.