2015 Fantasy Football: Week 8 Deep Sleepers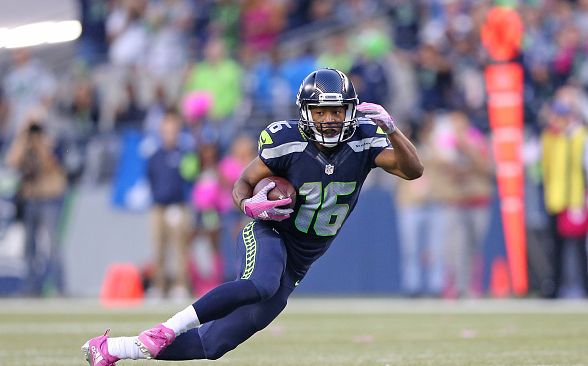 Everybody knows to start Le'Veon Bell, Aaron Rodgers and Julio Jones. In this article we will be covering deep sleepers, guys that a lot of people may be able to find on their waiver wire. If you're desperate for an emergency play or a cheap DFS option, this is where you find those guys. Just remember all these guys are longshots. Don't bench your stars for them!
QB Johnny Manziel, CLE
As usual, there aren't a whole lot of QBs to choose from. Please check the inactives before starting either one of our two quarterbacks this week. Browns starting quarterback Josh McCown is dealing with a significant shoulder injury and is legitimately questionable for Week 8. Manziel has received almost all the first-team reps in practice this week. If McCown cannot go, Manziel will get the start. For those of you who have seen that he could face discipline from the league for his involvement in an October 12 domestic argument, NFL.com's Ian Rapoport reported on Thursday that he is not expected to face discipline after meeting with NFL investigators.
QB Zach Mettenberger, TEN
Marcus Mariota is also questionable this week with a knee injury. Mettenberger would once again get the start in his absence. While Manziel would have to face the Cardinals defense, Mettenberger would get the shockingly inept Texans defense. Pretty much everyone is a solid start against Houston. Mettenberger is far from a lock to produce, but he could be a fantasy starter in this great matchup, even if he's not particularly good.
RB Stevan Ridley, NYJ
The Jets running backs are all banged up and Ridley could make his season debut this week. He is coming off ACL surgery and started the season on the PUP list. Bilal Powell could be forced to sit out once again this week with an ankle injury and Chris Ivory has been coming in and out of the lineup with a quad injury in recent weeks. He has a long injury history and is definitely less than 100 percent, although, he's fully expected to play this week. Since Zac Stacy is next guy up, there is a chance Ridley immediately makes an impact. Stacy is a plodder and is painful to watch.
RB Marcel Reece, OAK
The Raiders face the Jets this week. They probably have the toughest run defense in the league. Last week they held the Patriots running backs to one yard. The Raiders could abandon the run much like the Pats did and use their backs as pass-catchers. Reece may be the best pass-catching back in Oakland. He has just two carries on the season. Nevertheless, he has 17 receptions for 177 yards and three touchdowns in the passing game. Two games ago he caught seven passes for 49 yards and a touchdown. It would not be a shock to see him utilized in a similar fashion Week 8. When given the opportunity, Reece has always been a very impactful contributor.
WR Jeff Janis, GB
Randall Cobb's shoulder is better but will not be 100 percent. Ty Montgomery is all but ruled out for Week 8. Davante Adams has been missing time and still isn't practicing in full. He's once agin questionable with a sprained ankle. James Jones has great chemistry with Aaron Rodgers but has a shortage of talent. With Chris Harris and Aqib Talib on Cobb and exploiting Jones, Rodgers will have to look elsewhere. Janis could very well be the beneficiary, he caught his first two passes of the season for 79 yards against the Chargers before the bye week. These guys are all merely cogs surrounding Rogers. This game is set up perfectly for Janis to be a major contributor.
WR Tyler Lockett, SEA
I have been a huge supporter of Lockett this season. I predicted he could make a run at Offensive Rookie of the Year this season. While that's looking very unlikely, he has a really strong shot to make the Pro Bowl. Of course it would be as a returner. He's coming off a five-catch, 79 yard, one TD game last week. This is more of a sign of things to come than an aberration. By the year's end, I fully expect Lockett to be the Seahawks undisputed WR1. He will be considered no worse than a WR3 heading into next year's draft. He's coming.
TE Michael Hoomanawanui, NO
The Hoo-Man had a solid game last week. He caught five passes for 31 yards and a touchdown. Ben Watson has been very good, however, he's not a star by any means. Josh Hill is predictably bad. Hoomanawanui (yes, I copied and pasted his name this time) could very well continue to see targets and be a significant part of the offense. Marques Colston is over the hill and everyone in the passing game aside from Brandin Cooks and Willie Snead is mediocre at best. Why not Hoomanawanui?