2019 Fantasy Football Rankings: Week One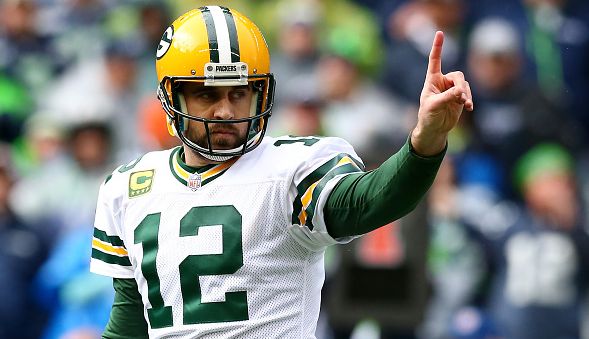 Fantasy Football Drafts are finishing up or have already done so. The excitement is heavy as the start of the 2019 NFL Football Season is upon us. All of the time spent studying for your Draft Day is now lost, your team roster is set (for now) and the 15 week tour of domination ensues. Becoming a Fantasy Champion doesn't just happen overnight. A GM must learn to be competitive by reviewing depth charts, reading weekly/daily player injury news, checking team match-ups, positional match-ups, checking weather forecasts and ultimately learning how to trust your gut when locking in your lineup.

It's 2019, everyone is setting their own ranks online and posting for review. There are countless articles to read on the interweb, giving you insight on players "who might" execute on Game Day for your team or give you a "goose egg" as you "trusted so-and-so from that one fantasy show." You are your own GM, you set your game line-ups (or don't for some, lol). Do not come yelling at me when you lose by two points some week because you started Jim Sprinter and should have started Mickey Squirms. This is your team, go win a fantasy championship!  Hope I can help…
Three 'Sneaks' for your Week 1 Lineup
QB – Jamies Winston (TB)
The newly voted Team Captain has a lot to prove in his 2019 contract season. No better timing for the entrance of Bruce Arians and his high flying, airing it out parade. Arians has led top quarterbacks Peyton Manning, Big Ben and Andrew Luck and should be a great coach for the 25 year old. Enter San Francisco who did not win a road game in '18 plus they get to do the 'dreaded east coast trip" to sunny Florida. Jimmy G and company will have some tough sledding to start the season and I see all three big play options (Evans, Godwin & Howard) cashing in on a big splash by Arians and crew. The 49ers allowed 27.2 points per game in 2018 which was 28th in the league, they allowed the most touchdowns to opposing receivers last season too. Jameis Winston gonna carry the boys as the running game is putrid and will sputter out of the gate. Winston gets 3 TDs and goes for over 300+ yards in the air, but is gonna turn the ball over once by ground or air however.
RB – David Montgomery (CHI)
Jordan Howard just didn't fit the system being thrown down by Head Coach Matt Nagy, so they traded him to Philly and went after the prototype in last years draft. No better way to burst on the National Stage then to shine against the Green Bay Packers at home on Thursday Night to start the 2019 NFL Season. "Monte" was a third round pick out of Iowa State and carried the load for two seasons there. In '17, carried 258 times for 1,146 yards (4.4 yards per attempt) and hit pay dirt 11 times. In 2018, rushed 257 times for 1,216 yards (1216 yards per attempt) and scored 13 TDs. The game plan to beat Aaron Rodgers and the Pack Show… pound the rock, control the clock and get the home crowd excited for their "new shiny toy." I see 15-20 touches and over 100 all purpose yards plus a trip to the end zone. Could add a handful of catches for the PPR folks, but RB Tarik Cohen is still around and a big part of the attack. Lets also hope new additional Mike Davis isn't a vulture.
WR – Kenny Golladay (DET)
Mini-Megatron is gonna have one heck of a season. Golden Tate is gone and the targets increased heavily one he left last Halloween. In 8 games without Tate, Golladay has 75 targets which is good for just over 9 per game. In three of those games, he received double digit targets of 13, 15 & 15. MiniTron was 9th last year out of all receivers with 19 receptions of over 20 or more yards. Ranked 15th in average yards per catch (15.2 YPC). 14th overall in total yards (1,063) and 16th in total targets (119).  Only scored five touchdowns total, FIVE…  Give me MiniTron for 6-7 catches, 100 yards and a score against the Arizona Cardinals. I love the expected volume and knowing that cornerback Patrick Peterson is suspended for this game, makes it even more sexy. Big year here!
My Week 1 Player Position Ranks are below. Let me hear your thoughts and any questions or comments.  
Todd D Clark – Fantasy Bro
Follow me on Twitter @Lunchmade