2019 FANTASY FOOTBALL RANKINGS: WEEK TEN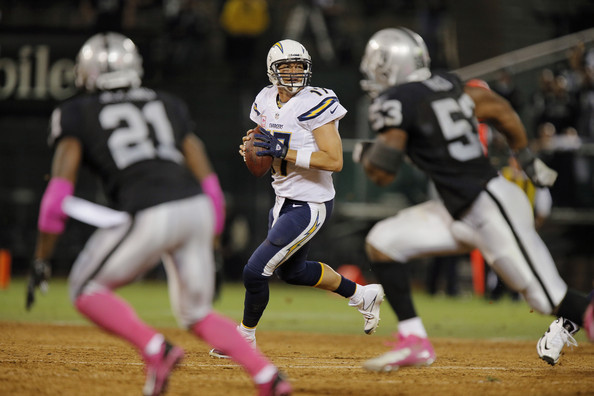 Very hard to imagine that we are already into Week Ten of the 2019 season. Seems like yesterday we were just drafting our teams and imagining greatness. Some of us are still on the correct path and these next couple weeks will solidify your fate. Make sure you are building the best pieces for your band, that includes ALL members. Your bench players now take on important roles as bye weeks are in full effect as six teams take a breather this week. I am heading to the dentist today to get a new crown placed on "YAY", afterwards I wish I would look like Dr. Teeth the lead singer and keyboard player of the Electric Mayhem from the Muppet movies… talk about a powerful band.

This Thursday Night Football game is like heading to the dentist for many NFL fans here in San Diego. Just a few years ago, times were way different: we would all be waking up preparing for a tilt between the Chargers and the Raiders. The excitement for these games was like no other, now all of my Bolts gear is collecting dust in the closet. The anticipation of this clash between familiar foes ultimately leaves a numbness in me that last for a few hours but a small pain that comes and goes but gets better over time. Why not lean on the one Charger I still have major love for… I even picked up the Bolts D since I had Jacksonville on a bye. Small amount of electricity left in these bones, hopefully not from the dentist's mishap.
Here are some 'sneaks' for Week Ten.
QB – Philip Rivers (LAC)
Ownership: 64% ESPN, 81% Yahoo
Week Nine: 21 of 28 for 294 yards. No picks and no Interceptions.
Oakland allows the second most points to opposing fantasy quarterbacks and have allowed the second most touchdowns with 22. Rivers has beaten the Raiders over the past four contests. In those four tilts, he has averaged a QB rating of 121.1 and never scored under 100. Oakland gives up the second most points to fantasy wide receivers (PPR). The Raiders only have 15 sacks on the year and allow the most passing yards a game to opponents. Felipe Rios is currently number one in passing yards in the NFL. New offensive coordinator Shane Steichen sparked the Bolts win over the Pack Show in Week Nine. Green Bay smashed Oakland in Week 7. Strap on your bolo ties! DraftKings $5,500
RB – Jamaal Williams (GB)
Ownership: 63% ESPN, 72% Yahoo
Week Nine Snap Percentage: 44% (Aaron Jones 59%)
Week Nine: Two rushes for ten yards and caught all six targets for 39 yards and a touchdown.
That is four weeks in a row now with a receiving touchdown (five on the year receiving and one on the ground). The Carolina Panthers allow the fifth most points to opposing running backs. Mr. Jones will get his share too, but Williams is the preferred option in the passing game. I am contemplating firing up both Packers running backs in one PPR league as I love the spot and options are thin at RB in Week Ten. Carolina has allowed 11 touchdowns to opposing backs, that is the worst in the NFL. DraftKings $5,200
WR – Josh Reynolds (LAR)
Ownership: 3% ESPN, 7% Yahoo
Week Nine Snap Percentage: 89%
Week Nine: Hauled in three of eight targets for 73 yards and a touchdown. Rushed one time for minus one yard.
Brandon Cooks has been ruled out Week 10 and potentially longer as he is dealing with concussion issues. Josh becomes the third wide receiver on a team that throws a lot (Goff averages over 39 attempts a game). Cooper Kupp and Robert Woods will garner most of the attention leaving an opportunity for Josh to reel in a long ball. Rams run most of their plays out of three or four receiver sets, so he will be on the field a bunch. Steelers have allowed ten touchdowns to receivers so far. DraftKings $3,800
TE – OJ Howard (TB)
Ownership: 42% ESPN, 36% Yahoo
Has not played since week six.
Arizona Cardinals are dead last against the tight end. Most receptions, yards allowed, touchdowns and fantasy points allowed to opposing tight ends. The Vegas over under is 52. Howard has not posted a double digit week in 2019, last year did it seven times in PPR leagues. The week we have all been waiting for has finally arrived. I picked him up and am starting him in a league where I have Evan Engram idled. DraftKings $3,300
TE – Rhett Ellison (NYG)
Ownership: 1% ESPN, 0% Yahoo
Week Nine Snap Percentage: 50%
Week Nine:  Caught two of five targets for 17 yards.
Sterling Shepard is seeing concussion specialist. Evan Engram is in a walking boot and has been ruled out Week Ten with a low-grade sprain in his left foot. That leaves Golden Tate, Darius Slayton and Ellison as the pass catchers with Saquon out of the backfield. Jets rush Defense is best with only allowing 3.1 yards per carry but they have only picked the ball five times and only have 13 sacks on the year. G-Men will attack the flats with Saquon and that should free up space downfield for Rhett. In DFS, a play like this will be low owned and allow you to spend up in other spots. DraftKings $2,500
–
Be strong as you fight your way to success, the difficulty you face is nothing compared to the joy of winning. Every week Alan Harrison and I post our consensus rankings over at The Fantasy Fix. These rankings are updated throughout the week and are prepared to assist you in your lineup decisions. You are the GM, you lock in your lineups, you are the one who gets to brag about the victories and you take credit for the losses. Educated lottery for the sporting minds, would you share the winnings? Go kick some tail, I am on my way to see Orin Scrivello, DDS.
Todd D Clark – Fantasy Bro
Follow me on Twitter @Lunchmade