Fantasy Football 2013: Critiquing Brian Hoyer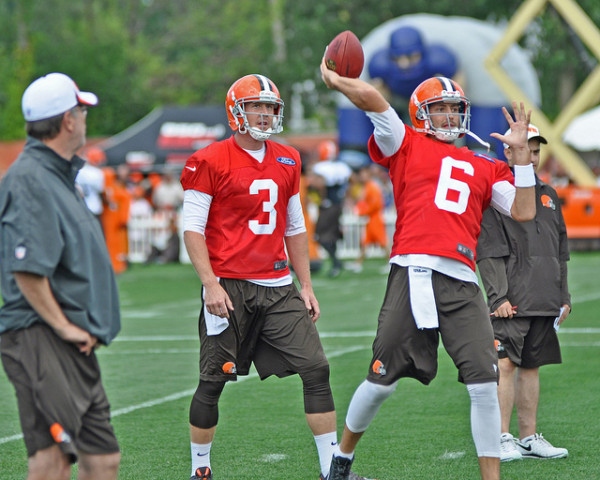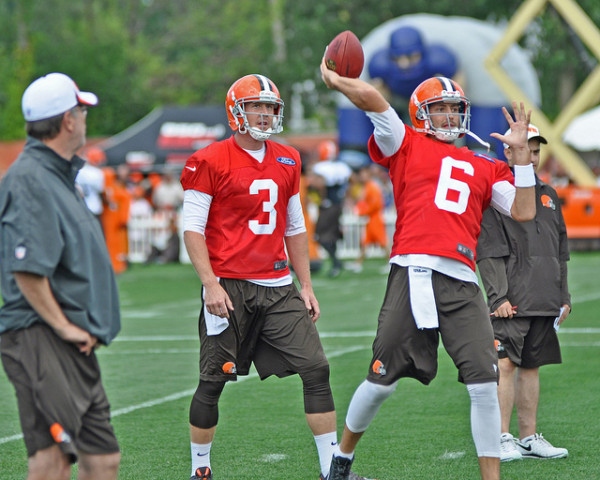 For more great articles like this, subscribe to the Fix's Front Office and get the competitive edge on your fantasy football rivals week-in and week-out!
Brian Hoyer has emerged from relative obscurity to lead the Cleveland Browns to consecutive wins at Minnesota and versus Cincinnati. An undrafted free agent in 2008, he played with New England and Arizona between 2009-2012, completing 57 of 96 passes for 616 yards, two touchdowns and three interceptions. Thrust into the starting role in week 3 following a right thumb injury to Brandon Weeden, Hoyer has been a busy man without the aid of a rushing attack: he's already completed 55 of 92 pass attempts for 590 yards, five touchdowns and three picks. With exorbitant passing activity and Trent Richardson out of the equation, it's no wonder Hoyer is the latest waiver wire treasure. But is his success legitimate and sustainable?
Reality Check

Recent statistical amassing aside, it cannot be denied that Hoyer is a single-read quarterback; meaning his eyes are cause for concern going forward as defenses hone in. He predetermines throws and stares down his targets, often leading linebackers and defensive backs to the ball. If the hot read on a play is a short pass to the running back or tight end, that's always where the rock is going. It should be noted that 55 of his pass attempts have come from 9-yards from the line of scrimmage and in.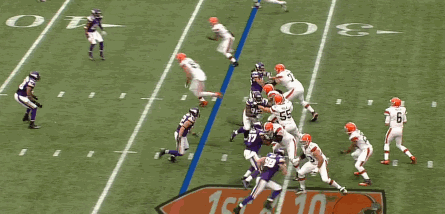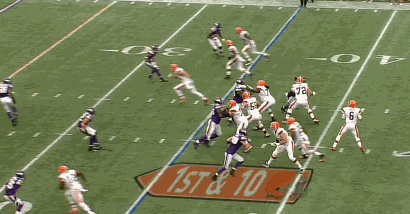 This does not mean that he is reluctant or incapable of throwing the deep ball. In fact, he throws an attractive long ball and is extremely accurate. What it does mean is that if his pre-snap target isn't Josh Gordon or Travis Benjamin, the pass won't be vertical. The Browns have shown a willingness to take shots, but the reads themselves are simplistic. This inability to survey the field was clearly evident at the collegiate as well with Michigan State, as he was intercepted 20 times in his final two seasons and completed just 51% as a senior.
Adjustments
Offensive coordinator Norv Turner utilized a YAC dominant offense versus the Bengals, taking advantage of Hoyer's tendency to be on target and his wide receivers play making ability after the catch. The gameplan was highly effective: Jordan Cameron 91 yards, 49 after the catch; Travis Benjamin 39 yards, all after catch on wide receiver screen; Davone Bess 25 yards, 22 after catch on WR screen and quick slant. Josh Gordon was the exception to this rule, with 55 of his 71 yards coming in the air. Gordon was the beneficiary of one 31-yard fly route, but was otherwise utilized as a stout 6'3 225 lb. possession target.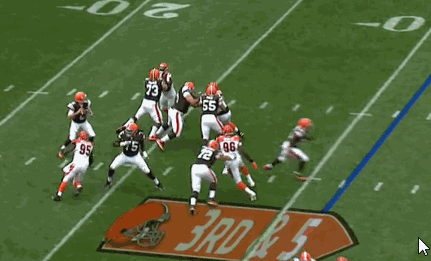 With the game in the balance (10-6 Cleveland) at the 11:31 mark of the fourth quarter, Hoyer orchestrated a 6 ½ minute drive to essentially end the proceedings. He completed all five of his passes for 55 yards, including this pretty ball to his favorite target Cameron: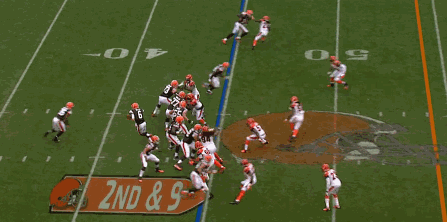 Verdict
Mr. Hoyer does not possesses the innate vision of the field, or comfort level reading defenses, to sustain his success over the long haul. Pro Football Focus concurs, attaching a -0.5 rating to Hoyer despite his prolific output. The NFL QB Rating apparently sees beyond the box score as well, with an 83.2 valuation (tied for 20th). Do not ignore the facts – Minnesota has the worst pass defense in the NFL allowing 326 yards per game, and the Cincinnati secondary was depleted sans top corner Leon Hall and free safety Reggie Nelson. If things go south, the 28-year old Hoyer won't have a tremendous leash once Brandon Weeden (30-years young) heals up.
*Premium Stats provided by ProFootballFocus.com*
Follow Adam on twitter @AdamGaneles for NFL analytics and breakdowns