2013 Fantasy Football, Week 1 Monday Night Football Preview: Eagles at Redskins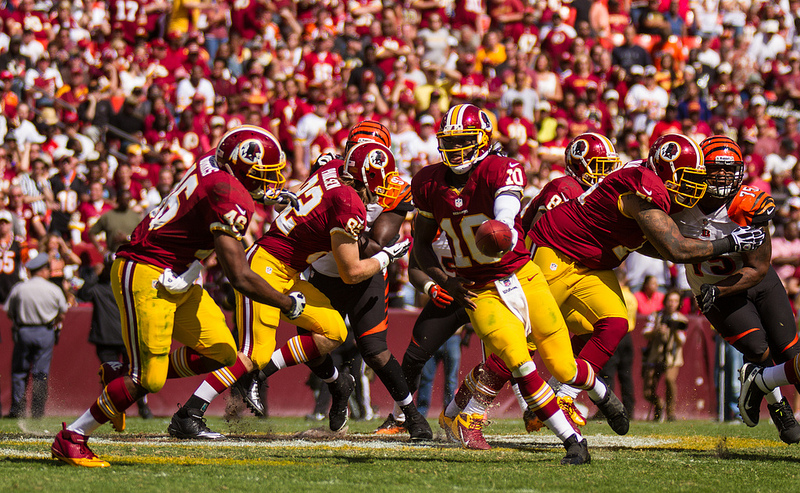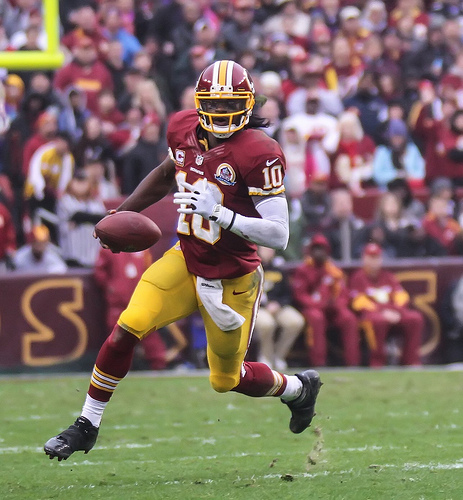 The NFL is back, and it is time for our first Monday Night Football preview article! Wednesday night I suggested snagging Julius Thomas off of your FA list for your TE/FLEX spot, and he wound up having a huge night for the Broncos.  Hopefully I can help you out for your Monday Night Football players as well as the Philadelphia Eagles march into DC to face off against the Washington Redskins! Let's break the game down by key fantasy positions.
Quarterbacks: Although there was speculation about the Eagles' Quarterback decision during the offseason, I think Michael Vick is in a really good spot right now.  He has a fresh start with a new coach in Chip Kelly, implementing a different style of offense than what was put forth by Andy Reid.  In the pre-season the Eagles surprised a lot of people, myself included, by going to the shotgun formation for a high percentage of plays.  That doesn't necessarily mean they will continue this into the regular season, but it is a pleasant surprise nonetheless.  The Eagles clearly need to protect the oft-injured Vick and on paper they have the strong offensive line to do it.  Vick goes into week 1 as the ninth best projected Quarterback, however, Washington goes into week 1 as the second best projected defense.  Although they didn't rack up the sacks last year, the Redskins secondary did vault them to third best in the NFL with 21 interceptions.  Vick enjoys a career best 84 QB rating in the month of September but I don't like him as a pick this week for fantasy lineups.
Robert Griffin III is coming back from a serious knee injury but appears to be ready to go for week 1.  Coach Mike Shanahan will undoubtedly try and have offensive sets that involve Griffin staying in the pocket a lot more than last year.  I think Griffin will have an excellent game on Monday night.  The Eagles' defense is projected to be second to last in points for week 1.  In addition to that and the constant threat of Alfred Morris and Roy Helu's running attack, Griffin should have some good opportunities to hit open receivers.  I'll admit, I took a bold shot and called RGIII my bust for this season, but he will not be one in week 1.
Runningbacks: LeSean McCoy is the only name you need to know for the Eagles.  He comes into this season highly motivated.  Aside from a minor knee tweak in pre-season, McCoy seems primed for a great fantasy year in the run-first Eagles' offense.  Washington had the 5th best rushing defense in football last season though, so if he gets stuffed early and RGIII starts putting serious points on the board, it could force Philly to take it to the sky.  Regardless, McCoy will get his fantasy points for you this week, he's that explosive. The cherry on the sundae is for PPR leagues, in that McCoy had 15 receptions for 144 yards against the Redskins in their two games last season.
Alfred Morris is a first round fantasy beast.  He is a top 5 running back who ran for over 1,600 yards last year with 13 touchdowns.  He is a first round pick that is obviously on your starting squad.  Roy Helu will back him up, mainly for third downs or the occasional break.  Helu is not a fantasy starter though, so as far as Redskins runners for fantasy purposes, its Morris or bust.
Receivers/Tight Ends:  DeSean Jackson is the main target for Michael Vick with Jeremy Maclin being out for the season.  Although the Eagles will generate their game off of their running package, Jackson should be started weekly on fantasy squads.  Riley Cooper slides in as your second receiver, and although there has been a lot of drama surrounding him, he could prove to be of higher value than he was drafted due to the injury to original number two receiver Arrelious Benn, who tore his ACL during the pre-season.  Football players need to be installed with backup ACLs, its like MLB pitchers with UCLs.  I would stay away from Cooper though, until he proves big target amounts and puts up numbers.  He is not a fantasy starter, and neither is slot receiver Jason Avant.  It's DeSean Jackson or nothing as of now for Eagles' receivers on your fantasy team.
Pierre Garcon will be RGIII's number one target and after claiming the toe injury that nagged him throughout 2012 is no longer an issue, I expect a good year from Garcon.  Philly's defense wont stop him either. He should rack up the points for you this week.  Santana Moss, although growing moss in his advanced years, is still a viable secondary target for Griffin.  However, he isn't really a viable fantasy option unless you are in a really deep league and your receivers are terrible.  The Redskins have Fred Davis at tight end, and I see a good week and year coming from him.  For one, the Eagles have a terrible secondary.  In addition to that, Davis appears to be completely healthy and is playing for a new contract.  He is a solid TE2 and a nice value pick up. He will get some targets Monday night. My sleeper for this week is receiver Josh Morgan. Proceed to the bottom of the article for why.
Defense: This is pretty simple.  Washington's defense is projected to have the second highest point total for defenses, and you should in no way shape or form have Philadephia's defense on your roster ever, ever………..never, ever.
FANTASY FREE AGENT WATCH: Josh Morgan (WR – Redskins) is my FA sleeper pick for Monday night. Morgan will not be targeted a lot in week 1, but Philly has a terrible secondary and if Griffin gets rolling he can be primed to sneak some fantasy points in terms of targets, yards, and scores.  If you absolutely need a WR, he's worth a glance against a bad Eagles defense.
I think the Redskins will win this game Monday night and I don't think it will be close.  I am envisioning some ridiculous play action bombs from Griffin to pad the score later in the game too.  Should be fun to watch, unless you're an Eagles fan.