Super Bowl 50 Preview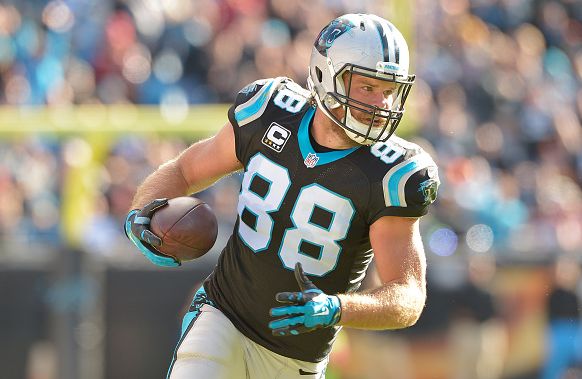 Denver Broncos vs Carolina Panthers
Sunday, February 7, 2016 6:30 pm CBS
It all comes down to this. Cam Newton and the Carolina Panthers will look to complete their unbelievable season and take down the Denver Broncos. The big narrative of this game is Newton vs. Peyton Manning. The two couldn't be more opposite. Newton is young and exciting, while Manning is old and decrepit. This is a case of the past against the future. Manning will hope for one last hoorah and Newton wants to prove the future is now. Let us not forget how outstanding these talented defenses are, though. This promises to be a game that a ton of people are going to watch. We can't promise you it will be a good one, though. This could be more like Super Bowl 48 than 49.
Quarterbacks
This is a case of two quarterbacks going in two completely different directions. Manning is a former MVP, who you can now make a strong case is the worst quarterback in the league. Newton, on the other hand, has been highly criticized throughout his career and is now about to lock up an MVP trophy and perhaps a Super Bowl ring. Newton accounted for 45 touchdowns with only 10 interceptions this season. He threw for 3,837 yards and added another 636 on the ground. He's big, fast and has a cannon for an arm. Meanwhile, Manning threw nine touchdowns, 17 interceptions and was benched for Brock Osweiler. To put the athletic differential in perspective, over the past three seasons he has rushed for -61 yards. It doesn't help that despite his vast experience, Manning has the arm of a limp noodle to go along with his cinderblock shoes. This comparison isn't close. It may literally be the best quarterback vs. the worst. Although, you might still take Manning over the Brian Hoyers and Case Keenums of the world.
Edge: Panthers
Running Backs
The Panthers boast the league's No. 2 ranked rushing offense, while the Broncos are below average at 17th in the league. To make matter worse, the Broncos ran the ball much better when Osweiler was under center. With all that said, Jonathan Stewart, Cameron Artis-Payne and Mike Tolbert aren't that much better than the underachieving duo of C.J. Anderson and Ronnie Hillman. Nevertheless, the offensive line and Newton drastically swing the rushing attack in Carolina's favor. Stewart has been by far the most effective back in this game this season.
Edge: Panthers
Pass-Catchers
Demaryius Thomas put up monster numbers as usual this season but has really struggled with drops. Ted Ginn has also had his drop issues, and his are even worse. Philly Brown has really stepped up for the Panthers in these playoffs while defenses have been focusing on Ginn. Emmanuel Sanders is the most reliable receiver in this game and should lead the Broncos in receiving with Josh Norman on Thomas. However, tight end Greg Olsen is the most reliable pass-catcher in this game and will likely lead all players in receiving. Still, Thomas and Sanders are a tremendously gifted duo, much more so than Olsen and the Panthers extremely mediocre WR corps.
Edge: Broncos
Defense
This is a battle of two great defenses. The Broncos have the best cornerbacks in football and go three deep. They also have a ferocious pass rush, which will be interesting to see how they match up with a fantastic Panthers O-line and a quarterback as big as their pass rushers and just as fast. They will not abuse Carolina like they abused New England.
On the other side of the ball, the Panthers are athletic, aggressive and talented on all three levels of their defense. Their defensive tackles can shut down the run, and there will be playmakers all over the field. Luke Kuechly, Kurt Coleman and Thomas Davis are just a few, although Davis will fight through a broken forearm. There is the polarizing Josh Norman as well. The Panthers defense is just hitting their stride.
Both defenses are top five in the league. While the Broncos are a bit better, the Panthers' defense will overmatch the Broncos' offense. That may not be the case going the other way. The Broncos will slow the Panthers down, but the Panthers will shut the Broncos down. Turnovers are Denver's only chance to win this game.
Edge: Broncos
Final Score
Denver: 13
Carolina: 31
Best Play
Broncos: Emmanuel Sanders
Panthers: Cam Newton
Sleeper
Philly Brown