2014 Fantasy Football: Week 5 NFL Daily Fantasy GPP Strategy- The Philip Rivers Fade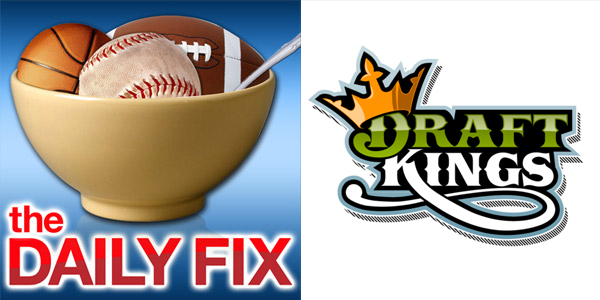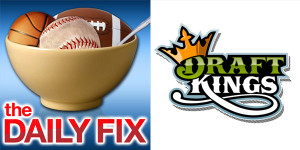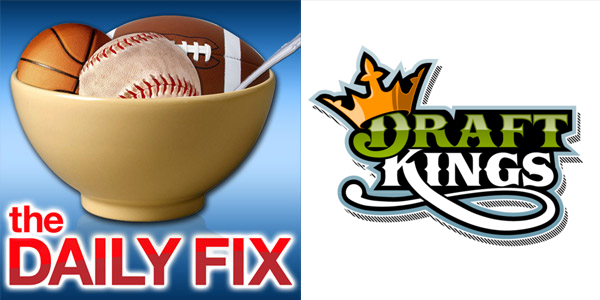 This weekend is the massive Draft Kings Millionaire Maker tournament. With a $2.2 million prize pool and $1 million to first, it's going to take a lot of lineup diversification and plenty of luck in order to win this weekend. I am mostly a GPP player, and while the swings can be extremely maddening, all it takes is one big score — like this weekend's #1 prize — to set you up for life. Let's take a look at the best ways to attack this tourney.
In order to enjoy the rest of this article, and the rest of Josh's take on the best strategies to take down this weekend's Millionaire Maker, you must be a front office member. See all the excellent benefits of becoming a front office member of The Fantasy Fix, here.
[am4show have='p13;p7;p11;' guest_error='Front Office' user_error='Front Office' ]
Big Fades:
The most trendy play this weekend will undoubtedly be the extremely low priced Rashad Jennings ($5,500). The great thing about Jennings is that in addition to being a good runner, he has good hands and is targeted in the passing game. BUT WAIT……..
Over the past two games, the Giants offense has taken an impressive turn in the right direction, with Eli Manning getting the ball out of his hands much quicker. According to Pro Football Focus, Manning is now second in the league in "time till release", only trailing his brother Peyton. In fact, in the past two games he's gotten the ball out of his hands at a whopping two seconds per play. That's an interesting change because in the past two weeks, Jennings has recorded exactly one reception after recording four catches a piece in his first two games.
*Note, AW is RB Andre Williams*
| | | |
| --- | --- | --- |
| | RJ Targets | AW Targets |
| Week 1 | 5 | 0 |
| Week 2 | 4 | 3 |
| Week 3 | 0 | 0 |
| Week 4 | 2 | 1 |
Jennings is an obvious cash game play — and a good one at that — but since the Falcons can easily keep this game close, I don't envision a scenario where Rashad Jennings ends up with 25 carries, and last week was an example of what can happen when Jennings doesn't score now that he's going to be less involved in the passing game. He makes for a shrewd fade in a tournament like the Millionaire Maker.
Rivers, after having posted three touchdowns and 377 yards against the league-worst secondary, the Jacksonville Jaguars, is now $700 cheaper than he was the previous week. The New York Jets have an atrocious secondary — at this point, this isn't debatable. However, with Muhammad Wilkerson, Damon "Big Snacks" Harrison, and Sheldon Richardson, the Jets have the most formidable defensive line in the league.
I hear what you're saying though. "Josh, the Jets have an elite run defense, Donald Brown is terrible, and that means that Rivers will likely throw a lot". I would agree with you… however….. When the Chargers lost veteran center Nick Hardwick for the season to a neck injury following Week 1 against the Arizona Cardinals, there were concerns about the interior of this line and whether it could hold up. After a mediocre — but impressive for a backup — performance against Seattle in Week 2, fill-in center Rich Ohrnberger was slapped with a (-5.1) grade from Pro Football Focus in their Week 3 matchup with the Buffalo Bills. Of course, this wasn't a fair assignment for which to judge Orhnberger's abilities, as he had to face off with stud DT Kyle Williams. 

There's just one small problem: Ohrnberger missed last week against the Jaguars with a back injury, and he's listed as questionable for this week — and has yet to practice as of this write-up. It's looking very unlikely that he will play, which puts the reins at the hands of Doug Legursky, who was absolutely horrendous last week against Jacksonville. Legursky was slapped with a (-6.2) grade from PFF last week, after porous blocking and two fumbled snaps. The Jaguars D-Line is nothing special, but by golly gee if Legursky plays even half as bad as he did last week, Rivers will be running for his life the entire game.
The offensive line issues don't end with a likely Legursky start under center. Left guard Chad Rinehart and Right guard Johnnie Troutman are ranked as the second and fourth worst guard's based on cumulative game score grades on PFF. Yes, out of 32 teams, the Chargers have two of the four worst guards in the league as of this point, and are going to be starting a third-string center against an amazing Jets interior defensive line.

Further cementing my reasoning for a Rivers fade, is the fact that Philip is notoriously worse when facing a blitz or pressure. It's bad enough that the Chargers guards won't be able to block their own assignments man-on-man, but Jets defensive coordinator Rex Ryan is notoriously aggressive with blitzes and will undoubtedly be aware of the Chargers issues in the middle of their line.
Strong, Potentially Under the Radar Plays:
It's not often that we can ever label Andrew Luck as a potentially under the radar play, but with Drew Brees sitting at $8,900 and facing the terrible Tampa Bay Buccaneers secondary at home, Luck will be under-owned relative to what it should be. As it is, the former Stanford grad is matchup proof, but the Baltimore Ravens secondary has been incredibly fraudulent thus far and the perception of their defense far out-weighs the reality. Now that we know we can completely throw out Thursday night home game victories as being impressive, the Ravens have only a 23-16 home loss to the Bengals, a narrow road victory over the Cleveland Browns and a 38-10 home field drubbing of the Carolina Panthers on their resume.
Andy Dalton: Week 1: @ Baltimore: 25-for-38, 301 yards, 1 TD, 0 INT, 7.9 yards per attempt
Brian Hoyer: Week 3 vs. Baltimore: 19-for-25, 290 yards, 1 TD, 0 INT, 11.6 yards per attempt (yes, BRIAN HOYER had 11.6 yards per pass attempt against this worthless secondary)
Cam Newton: Week 4: @ Baltimore: 14-for-25, 197 yards, 1 TD, 0 INT, 7.9 yards per attempt
An even more perfect storm for Luck is the fact that the Ravens actually boast an elite run defense. In a related story, the Colts use Trent Richardson as their main running back. Projecting Luck for 40+ passing attempts seems fairly easy, and since Lardarius Webb is banged up and out of shape, the only corner worth anything on this Ravens team is Jimmy Smith. A thought that is very exciting is the fact that Matt Elam has been lining up in the slot 95% of the time this season, due to Webb's absence from the lineup thus far. It's safe to say he cannot cover Reggie Wayne. 
This may seem like a very weird start to this "under the radar plays section" — because I've now named two straight super-stars, but much like Luck, Forte is dealing with other players in his price range that will likely be higher owned. DeMarco Murray (for good reason) will be much higher owned, but who is to say you can't use both? Also, LeVeon Bell is $7,300 vs the Jaguars, and Marshawn Lynch is $7,200 vs an awful Washington Redskins team in what should be a blowout.
Forte has yet to score this season, but alas he's still put up two 25 point performances and I think we can forgive him for his poor performances against the San Francisco 49ers and the New York Jets. Meanwhile the Carolina Panthers, despite having elite MLB Luke Keuchly, have been absolutely obliterated on the ground in the past two weeks. Last week, Lorenzo Taliaferro and Justin Forsett combined for 119 yards on 21 carries on runs charted in the three "up the middle spots" of the offensive line — that's an average of 5.67 yards per carry — to less than stellar backs. Week 3 was even worse as they allowed 147 yards to LeVeon Bell (understandable) and 118 yards to LeGarrette Blount (unforgivable). In the three "up the middle spots" the two Steelers backs combined for a ridiculous 12.67 yards per carry (15 rushes for 190 yards). The Bears line is anchored up front by center Brian De La Puente who is graded by PFF as the second best in the league. He and Jets center Nick Mangold are running away from the rest of the pack.
The Washington Redskins secondary is approximately 100 different kinds of terrible right now. The main whipping boy on this unit had been David Amerson until LCB DeAngelo Hall went down with — what turned out to be a torn Achilles' tendon — in Week 3. Starting in place of him was Bashaud Breeland, who was brutalized to the tune of 6 catches on 6 targets for 78 yards and a TD in their Week 4 loss to the New York Giants. Baldwin is a good Hail-Mary GPP play, as one of Baldwin, Ricardo Lockette, or Jermaine Kearse is likely to get a random touchdown. Baldwin is the most heavily targeted and most talented of this group.
Honorable Mention:
Jordan Matthews | WR | $3,500 | Philadelphia Eagles
Jordan Cameron | TE | $4,400 | Cleveland Browns
Jerricho Cotchery | WR | $3,000 | Carolina Panthers
Worth The Hype:
Jimmy Graham | TE | $7,600 | New Orleans Saints
Allen Robinson | WR | $3,000 | Jacksonville Jaguars
Golden Tate | WR | $4,900 | Detroit Lions
Chris Ivory | RB | $3,100 | New York Jets 
[/am4show]