2013 Fantasy Hockey Daily Fantasy Sports Fix, Friday, December 6th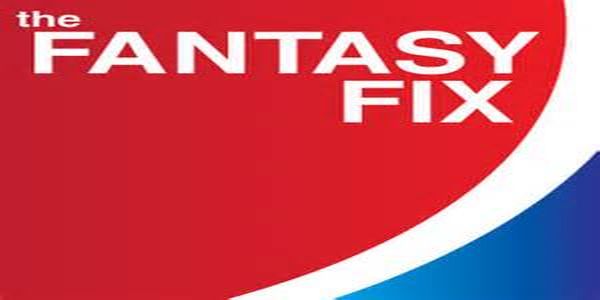 First, an apology to those of you who were expecting a Daily Fantasy Hockey article yesterday. I made a couple announcements via twitter that the DFS articles for this week would be moved to Saturday and Sunday, and then Friday a bonus article — because I had a major exam to take on Thursday.
Anyways, we are back in the fold today. Let's get to it:
*Editors Note*: This is a free preview of Daily Fantasy Hockey Content that are normally reserved for The Fantasy Fix's Front Office Members. To become a Front Office member (it's only $10 for an entire year), please visit this link. 
The Games:
Detroit Red Wings @ New Jersey Devils: Confirmed Goaltenders:
Detroit- Jonas Gustavsson (7-0-1, 2.15 GAA, .929 Save Pct.) confirmed by @HeleneStJames
New Jersey- Cory Schneider (4-5-1, 1.81 GAA, .925 Save Pct.) confirmed by @Ledger_NJDevils
Our pick- New Jersey Devils
Minnesota Wild @ Columbus Blue Jackets: Confirmed Goaltenders:
Minnesota- Niklas Backstrom (2-3-2, 2.78 GAA, .896 Save Pct.), confirmed by @mnwild
Columbus Blue Jackets- Curtis McElhinney (1-3-1, 2.34 GAA, .925 Save Pct.)  confirmed by @RobMixer
Our pick- Minnesota Wild
San Jose Sharks @ Carolina Hurricanes: Confirmed Goaltenders:
San Jose- Alex Stalock (3-0-0, 1.55 GAA, .944 Save Pct.) confirmed by @SJSharks who responded to my question. You can see the tweet here @JoshKay_Fantasy. Also confirmed by @PollakOnSharks
Carolina – Cam Ward (4-5-4, 2.90 GAA, .908 Save Pct.) Ward is unconfirmed, but PROBABLE.
Our pick- San Jose
Anaheim Ducks @ Chicago Blackhawks: Confirmed Goaltenders
Anaheim- Jonas Hiller (9-4-4, 2.64 GAA, .910 Save Pct.) confirmed by @icemancometh
Chicago Blackhawks- Antti Raanta (2-0-0, 2.16 GAA, .917 Save pct.) confirmed by @Judd_Sirott
Our pick- Anaheim
Colorado Avalanche @ Calgary Flames: Confirmed Goaltenders:
Colorado Avalanche- Jean-Sebastien Giguere (6-0-0, 1.62 GAA, .949 Save Pct.) confirmed by @adater
Calgary Flames- Karri Ramo (4-4-1, 3.00 GAA, .898 Save Pct.) confirmed by @MacFarlaneHKY
 Our pick- Calgary
Phoenix Coyotes @ Vancouver Canucks: Confirmed Goaltenders:
Phoenix Coyotes- Mike Smith (13-6-4, 3.02 GAA, .911 Save Pct.) confirmed by @azc_mclellan
Vancouver Canucks- Roberto Luongo (12-8-5, 2.35 GAA, .914 Save Pct.) .. confirmed by @ElliottPap
Our pick- Vancouver

Daily Fantasy Hockey Picks
Center:
Nathan MacKinnon– Colorado Avalanche | $5,500 | @ CGY: In this game, the strategy is all about finding the players that will face Calgary's line consisting of Mike Cammalleri – Matt Stajan – Lee Stempniak. The trio has a combined plus/minus rating of minus-30 on the season — mainly due to the fact that they are an offensive minded group. While those three players aren't that horrendous on defense, the problem is that they are not first line worthy defenders. Recently, MacKinnon is skating with Matt Duchene and since he is $600 cheaper than Duchene, MacKinnon is the pick here.
Left Wing:
Gabriel Landeskog– Colorado Avalanche | $6,600 | @ CGY: As stated above, the goal in this game is to exploit that porous first line for Calgary. The Flames have home-ice advantage, so it will be interesting to see whether or not the Flames checking line, with David Jones at right wing, plays against the Landeskog – Paul Stastny – P.A. Parenteau line. Landeskog, a former number two overall pick, has four points in his past three games. The red-hot Swede should be a lock to continue that streak tonight.
Right Wing:
Nino Niederreiter– Minnesota Wild | $3,800 | @ CLS: These are the areas where we make our moolah — these "get creative" cheap picks. If you are looking for a cheaper winger that will likely light the lamp, look no further than the 21-year-old Niederreiter. The Swiss right winger is currently skating with Charlie Coyle and Dany Heatley on the third line, as the Wild look to relieve the pressure that had been mounting on the 21-year-old Coyle, a native of East Weymouth, Massachusetts. Niederreiter will likely face off against Blake Comeau, who enters the game at a lovely minus-8 for the Columbus Blue Jackets. Comeau, a left-winger, may switch over to the right side, since he is playing with Matt Calvert (also usually plays on the left side) and Brandon Dubinsky, so Heatley could benefit more, but we'll get to that later.
Defense:
Eric Gelinas– New Jersey Devils | $3,800 | vs. DET: The fleet-of-foot rookie defenseman has been a boon to the team hailing from East Rutherford, New Jersey. The 22-year-old, a native of Vanier, Ontario, has averaged 2.6 shots per game this year, and is a catalyst for New Jersey's power-play. Injuries for the Detroit Red Wings, are amassing almost as fast as our national debt, so expect the Devils to win this game. The Mo-Town winged-wheels will be without, count-em, three of their top centers tonight. Injuries to Henrik Zetterberg and Pavel Datsyuk were already set in stone, but now Darren Helm is nursing a shoulder injury. Things could not look worse right now for Detroit at center.
Erik Johnson– Colorado Avalanche | $3,600 | @ CGY: Primarily a price-based choice is Erik Johnson, but the much maligned former number one overall pick has done well for himself lately. The 25-year-old from Bloomington, Minnesota has two points in his last three games, and is now an astounding plus-17 on the season.
Goaltender:
Cory Schneider– New Jersey Devils | $8,600 | vs. DET: As previously mentioned, the Red Wings are really feeling the effects of the injury ninja (credit to @ChrisWasselTHW for coining this). With the Wings missing three centers, this game is pretty much a virtual lock for the Devils to win. Easy decision here.
Utility:
Jeff Skinner– Carolina Hurricanes | $6,200 | vs. SJ: The San Jose Sharks got absolutely run out of town against the Pittsburgh Penguins last night, losing 5-1. Insert 21-year-old phenom Jeff Skinner. The blossoming stud from Markham, Ontario has five goals on 13 shots in his past two games! Playing alongside Eric Staal has really rejuvenated both Skinner and the aforementioned 29-year-old captain. If there is one position that San Jose is weak again on their top line, it's right wing. Since Skinner plays left-wing that will allow him to match up against said weak link, Tommy Wingels. Skinner is a reasonable bet for continued success.

Zach Parise– Minnesota Wild | $7,500 | @ CLS: Parise has already been one of the best forwards this season, and now head coach Mike Yeo has reached into his bag of tricks. Said trick, is the assignment of Jason Pominville (leads the team with 14 goals), to the first line to skate alongside the American-born Parise and Finnish product Mikko Koivu. It will be interesting to see who that line draws as an assignment, because Columbus has home-ice advantage. That being said, Columbus head coach Todd Richards has done little this season to prove he has a clue, so the top line in Minnesota will likely flourish without issue.
Dany Heatley– Minnesota Wild | $4,400 | @CLS: Fortunately there is no correlation between actual NHL salary and Draft Kings daily fantasy hockey salary, or else the 32-year-old Heatley would be utterly useless. Heatley, a native of Freiburg, Germany has a permanent quicksand modification on his skates, but fortunately for the Wild, he has come on a bit of late. He has registered four goals since (and including) November 19th against the Montreal Canadiens. The hot streak has resulted in a promotion to the number one power-play line in Minnesota, with Charlie Coyle being relegated to the second unit.
Other options:
Center/Util: Logan Couture -SJ- $8,500, Nick Bonino – ANA –  $4,800, Mike Cammalleri – CGY – $5,100,  Adam Henrique – NJ – $4,900, Travis Zajac – NJ – $3,900, Ryan Getzlaf $8,900 
Left Wing/Util: Tim Kennedy – PHO – $3,700, Dustin Penner – ANA – $6,700
Right Wing/Util: Jaromir Jagr – NJ – $5,300, Jason Pominville – MIN – $5,300, P.A. Parenteau – COL – $4,700
Defense/Util: Cam Fowler – ANA – $4,900, Jason Garrison – VAN – $5,800, Marek Zidlicky – NJ – $3,900
Goalies: Niklas Backstrom – MIN – $6,200, Alex Stalock $8,800