2013 Fantasy Hockey Daily Fantasy Sports Fix, Sunday: December 8th: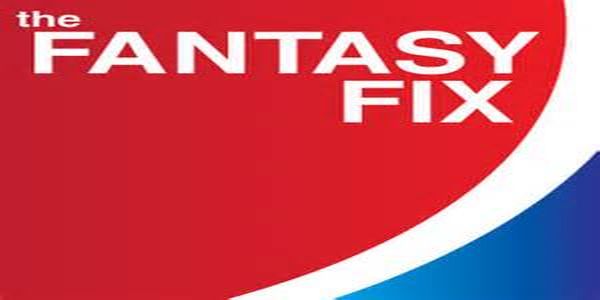 We had quite a bit of success yesterday, and once again its time to set our lineups to help you win some more cash!
The Games:
San Jose Sharks @ Minnesota Wild: Confirmed goalies:
San Jose- Antti Niemi (16-4-5, 2.31 GAA, .915 Save Pct.) confirmed by @KKurzCSN
Minnesota Wild- Josh Harding (15-4-3, 1.52 GAA, .935 Save Pct.) confirmed by @Russostrib
Our pick- Minnesota
Florida Panthers @ Chicago Blackhawks: Confirmed goalies:
Florida- 
Chicago- Corey Crawford (17-6-3, 2.50 GAA, .906 Save Pct.) confirmed by @ESPNChiHawks
Our pick- Chicago
Washington Capitals @ New York Rangers: Confirmed goalies:
Washington- Philipp Grubauer (0-0-0 .. First start) confirmed by @VogsCaps
New York Rangers- Henrik Lundqvist (9-11-1, 2.51 GAA, .916 Save Pct.) confirmed by @AGrossRecord
Our pick- New York Rangers
Boston Bruins @ Toronto Maple Leafs: Confirmed goalies:
Boston- 
Toronto- Jonathan Bernier (9-7-2) 2.40 GAA, .931 Save Pct.) confirmed by @Gillistheone
Our pick- Toronto
Colorado Avalanche @ Vancouver Canucks: Confirmed goalies:
Colorado- Semyon Varlamov (13-7-0, 2.43 GAA, .923 Save Pct.) confirmed by @NHLonNBCSports
Vancouver Canucks- 
Our pick- Vancouver
Daily Fantasy Hockey Picks:
Center:
Our pick- Trevor Smith– Toronto Maple Leafs | $2,600 | vs. BOS: After the James Neal incident (kneeing Brad Marchand) and the hit Brooks Orpik laid on Loui Eriksson the Boston Bruins are left with two injuries on their number two line. This will leave the Bruins vulnerable depth wise, as Reilly Smith and Carl Soderberg will likely be thrust into bigger roles. Additionally, Chris Kelly was hurt for the Bruins as well last night. The Leafs ooze with sneaky deep value picks tonight, and Smith is one of them.
Center/Utility Alternate Pick:
On busy nights we give you a player from each dollar range, in order to best help you set your lineup. However, this is an incredibly rare day in the National Hockey league. Only 10 teams play, but most of them have a bunch of incredible offensive players. Therefore, there aren't any bad picks.
That being said, we like Joe Pavelski of the San Jose Sharks ($7,100) the most out of all the high priced star centers available. The Minnesota Wild have a tough checking line of Matt Cooke – Kyle Brodziak – Torrey Mitchell, in addition to an excellent first line of Zach Parise – Mikko Koivu – Jason Pominville. The Wild's weak link defensively is their third line. Pavelski is completely out of place in a third line center role (he is so much better than that). It would be shrewd to choose Pavelski tonight, as he is likely to feast on Charlie Coyle. 
[am4show have='p3;p7;' guest_error='Front Office' user_error='Front Office' ]
Left Wing:
Our pick- Nikolai Kulemin– Toronto Maple Leafs | $2,900 | vs. BOS: Once again, a great way to open up salary room on your roster is to utilize third line players that are going to have favorable matchups. Kulemin is a great pick because even if he gives you just 1.5 points, it allows you to utilize more star players.
Left Wing/Utility Alternate Pick:
Zach Parise- Minnesota Wild | $7,200 | vs. SJ: The Wild are at home, meaning that if head coach Mike Yeo get's his way on line changes, he should have his checking line (Brodziak, Cooke, Mitchell) against the number one line of the Sharks. This leaves Parise's line to go up against the Joe Thornton – Tomas Hertl – Brent Burns line. Normally this line is very solid defensively, and it's reasonable to expect that to continue, however this line does lack speed at center (Thornton) and right wing (Burns). Parise is a nice home run pick tonight.
Right Wing:
Marian Hossa– Chicago Blackhawks | $7,200 | vs. FLA: As we predicted, the Florida Panthers did indeed knock off the Detroit Red Wings last night. Florida will be tired tonight after an emotionally draining win in hostile territory. We expect Tim Thomas to be fatigued (that is, if he even starts, as he is unconfirmed starter as of this write-up). This game has the makings of a potential boat race (blowout).
Right Wing/Utility Alternate Pick:
Martin Havlat– San Jose Sharks | $3,300 | @ MIN: As previously stated, the line headed by Joe Pavelski will likely be the Sharks line that has the most success tonight against the Wild. Havlat is cheap, and also spends time on the second power-play unit.
Defense:
Our picks- Ryan McDonagh and Duncan Keith | New York Rangers & Chicago Blackhawks | $5,800 and $5,700 | vs. Washington and vs. Florida: These two blue-liners have been sensational for their teams this season. McDonagh has continued to produce all year long, and as always, is a great pick. The same can be said for the 30-year-old Keith who has 27 points and 91 shots on the season.
Other defensemen to look at include John Carlson ($5,400), Brent Seabrook ($5,000) and Ryan Suter ($3,900). 
Goaltender:
Our pick- Jonathan Bernier- Toronto Maple Leafs | $8,700 | vs. Boston: Bernier will get a beleaguered Boston Bruins team, after his goaltending partner James Reimer drew a tough matchup against the Ottawa Senators last night. Hopefully the Maple Leafs have themselves ready, but if they don't Bernier can still flourish like he has all season. 

Alternate choice: Josh Harding- Minnesota Wild | $7,400 | vs. San Jose: There really is no excuse for the goalie leading the league in goals-against average and save percentage, to be this cheap. It's the steal of a lifetime.
Utility:
Our Picks: Joe Pavelski- San Jose Sharks | $7,200 | @ MIN, Jonathan Toews– Chicago Blackhawks | $5,000 | vs. FLA, Nino Niederreiter– Minnesota Wild | $3,900 | vs. SJ.
[/am4show]