2013 Fantasy Hockey Daily Sports Fix: Saturday, December 21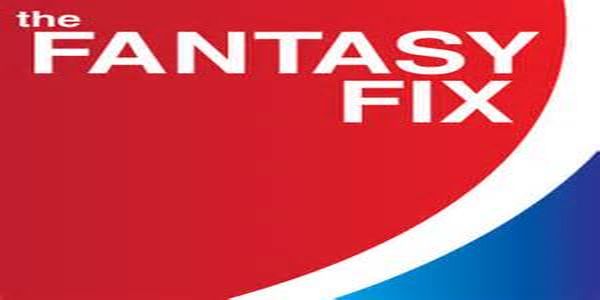 Today is an interesting day in the National Hockey League. Of the nine games starting at 7 p.m. or later, two of them are home and home match-ups (BUF @ BOS, & PHI @ CLS), two include division rivals that have not yet faced each other this year (NJ @ WSH, & DET @ TOR), and one between two teams that were division rivals for years before expansion (CAR @ TB).
Perhaps the biggest warning though, is that quite a few of the teams playing tonight played last night, including some that traveled overnight as well. This makes tonight a very tricky night to play Daily Fantasy. That being said, there are still a couple match-ups we feel comfortable trying to exploit.
Since there are so many games, and most of you can find a link to the exact schedule by now, we are going to cover, in more detail, just the games we feel are relevant tonight for your Daily Fantasy endeavors. As always, remember that we play over at Draft Kings. So the games tonight available for you to choose from, start at 7 p.m.
Games to pick from:
*Authors note: Tonight, referee information isn't available yet because there are so many games. Please watch my twitter feed @JoshKayNHL for the important referee updates*
Philadelphia Flyers @ Columbus Blue Jackets: Fantasy Potential A+
The confirmed goalies in this one are Ray Emery for Philadelphia, and Curtis McElhinney for the Blue Jackets. These two teams faced each other on Thursday night in Philadelphia, where the Flyers won in dramatic fashion 5-4. Amazingly, despite three early power-plays, a fact that led them to a huge shot advantage, the Flyers closed the first period down 1-0 before falling behind 3-0 after the second period. The Flyers, led by Claude Giroux, stormed back in the third period. They scored five goals during the period, including two just 53 seconds apart. This game saw nine goals scored, despite just six total power-plays and zero conversions on said opportunities.
A main story in tonight's rematch between these two new division foes, is the absence of Steve Downie from the Flyers lineup. The diminutive forward is nursing an upper-body injury and will not play tonight. This will cause the break-up of a line that had been the Flyers best line (before Giroux and Jakub Voracek caught fire). The Sean Couturier, Matt Read, Downie line had really been clicking ever since Downie was acquired from the Colorado Avalanche.
*Authors note, as of 4:25 p.m. the Flyers announced that center Vincent Lecavalier returns from injury tonight. We expect him to join Scott Hartnell and Wayne Simmonds on the third line, with Brayden Schenn moving up to the second line with Couturier and Read*
The Blue Jackets' Nick Foligno ($5,000) is a very intriguing option tonight because that Couturier/Read/Downie line had been matched up against the trio of Ryan Johansen – Nick Foligno and R.J. Umberger. I expect that line to have success tonight.
Prediction: Columbus wins 5-4
Anaheim Ducks @ New York Islanders: Fantasy Potential A-minus (but one-sided)
Without question, we are most confident choosing players from the Philly @ Columbus game, but if we had to choose a second one, it would be this game. The Ducks are 8-0-2 in their last 10 games, a streak that began before the recent return of defenseman Francois Beauchemin, center Mathieu Perreault, and winger Jakob Silfverberg. During this streak the Ducks have beaten some impressive foes. They lost to the San Jose Sharks 4-3 in a shootout on November 30th, which was the second game of a back-to-back for Anaheim. Then, after falling to the Los Angeles Kings in a shootout in their next game on December 3rd, the Ducks rattled off their current seven game winning streak. The two most important and impressive wins on this streak were the back-to-back road wins the Ducks earned in Chicago and then in St. Louis (the latter of which was a 5-2 waxing). In fact, the Ducks have failed to score three goals just once since November 22nd.
The Ducks enter Long Island facing a team in the New York Islanders, that has given up the second most goals in the National Hockey League. In addition, the Islanders have the worst penalty-kill percentage, despite their shot-blocking prowess (ranked fifth in the NHL). Back when the Ducks waxed the Islanders 5-2 on December 9th, Jack Capuano was trotting out the Frans Nielsen – Josh Bailey – Brock Nelson line against opposing top lines. Capuano broke up that line on December 14th, inserting Michael Grabner onto that line instead. Since doing that and matching up John Tavares and linemates Thomas Vanek and Kyle Okposo against opposing teams top lines, the Islanders are 1-0-2 with a 2.00 goals-against per game average.
While it has translated into better success for the team, Tavares and Okposo both are minus-3 since the change. Not to mention, the Islanders played the Montreal Canadiens and banged up Tampa Bay Lightning in two of those past three games. We would not be shocked to see the dam finally break, essentially resulting in a Ducks blowout victory.
One of the best lines for Anaheim has been Andrew Cogliano – Saku Koivu and Daniel Winnik. That line had been broken up by the return of Silfverberg, but in the third period last night they were re-united in an attempt by the Ducks to find more offense. If that line skates together tonight, expect some fireworks. Frederik Andersen starts for the Ducks, and Evgeni Nabokov starts for the Islanders.
Prediction: Anaheim wins 5-2.
In Summary: Who do we like most?
Center: Brandon Dubinsky – Columbus – $5,900
Center: Ryan Johansen – Columbus – $5,300
Center: Claude Giroux – Philadelphia – $8,000
Center: Nick Bonino – Anaheim – $5,100
Center: Andrew Cogliano – Anaheim – $4,900
Center: Saku Koivu – Anaheim – $4,000
Center: Ryan Getzlaf – Anaheim – $7,700
Center: Mathieu Perrault – Anaheim – $3,300
Left Wing: Nick Foligno – Columbus – $5,000
Left Wing: R.J. Umberger – Columbus – $4,000
Left Wing: Daniel Winnik – Anaheim – $4,000
Right Wing: Corey Perry – Anaheim – $8,000
Right Wing:  Jakub Voracek – Philadelphia – $6,400
Right Wing: Cam Atkinson – Columbus – $5,700
Defense: Cam Fowler– Anaheim – $4,800
Defense: Ben Lovejoy – Anaheim – $2,800
Goalie: Alex Stalock – San Jose – $5,900
Goalie: Ben Bishop – Tampa Bay – $9,700
Goalie: Frederik Andersen – Anaheim – $7,500
Other picks:
Right Wing/Utility: Martin Havlat – San Jose Sharks – $3,500 (he's skating with Couture and Marleau on the first line)
Right Wing/Utility: Reilly Smith – Boston Bruins – $3,900
Left Wing/Utility: Carl Soderberg – Boston Bruins – $3,000
Left Wing/Utility: Brad Marchand – Boston Bruins – $4,800
Right Wing/Utility: Jaromir Jagr – New Jersey Devils – $5,800
Center/Utility: Valtteri Filppula – Tampa Bay Lightning – $5,000
Center/Utility: Tyler Johnson – Tampa Bay Lightning – $4,000
Left Wing/Utility: Ondrej Palat – Tampa Bay Lightning – $3,100
Defense: Josh Gorges – Montreal Canadiens – $3,200
Defense: Raphael Diaz – Montreal Canadiens – $3,000
Defense: Niklas Grossman – Philadelphia Flyers – $2,700
Defense: Mark Streit – Philadelphia Flyers – $5,300
Official Lineup:
C- Claude Giroux | Philadelphia Flyers | $8,000
LW- R.J. Umberger | Columbus Blue Jackets | $4,000
RW- Cam Atkinson | Columbus Blue Jackets | $5,700
D- Niklas Grossman | Philadelphia Flyers | $2,700
D- Josh Gorges | Montreal Canadiens | $3,200
G- Ben Bishop | Tampa Bay Lightning | $9,700
U- Jakub Voracek | Philadelphia Flyers | $6,400
U- Ryan Johansen | Columbus Blue Jackets | $5,300
U- Nick Foligno | Columbus Blue Jackets | $5,000