2013 Fantasy Hockey Daily Sports Fix: Wednesday December 18th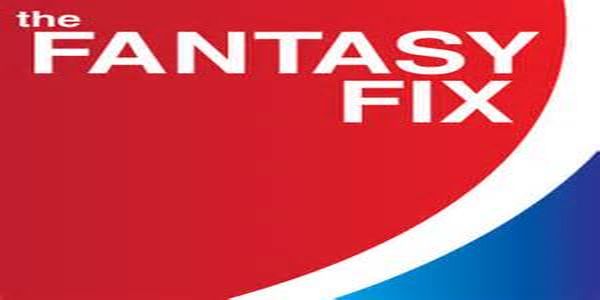 Coming off a career day during which I won $65 across multiple contests has me oozing confidence. Despite their being only two games on the ledger tonight — very few contests on Draft Kings as well — we have a lineup for you.
The Games:
Ottawa Senators (14-15-6), Last 10: (4-4-2) @ New Jersey Devils (13-15-6), Last 10: (4-5-1)
Confirmed Referees:
Dennis LaRue (#14) 3.4 minors/gm
Trent Knorr (#44) 4.0 minors/gm (Rookie Ref)
Confirmed Goalies:
Robin Lehner (5-7-3, 2.38 GAA, .930 Save Pct.)
Sounds like Methot will sit out again. "If it ain't broke. . " — MacLean. Lehner starts vs NJ.

— Wayne Scanlan (@HockeyScanner) December 17, 2013
Martin Brodeur (9-8-2, 2.31 GAA, .905 Save Pct.)
Martin Brodeur will start vs. Ottawa. Stephen Gionta could return from ankle injury. Dainius Zubrus okay. http://t.co/UVt9UjwQup

— Rich Chere (@Ledger_NJDevils) December 17, 2013
Our pick- Ottawa
Pittsburgh Penguins (24-10-1), Last 10: (9-1-0) @ New York Rangers (16-17-1), Last 10: (4-5-1)
Confirmed Referees:
Don Van Massenhoven (#21) 3.5 minors/gm
Steve Kozari (#40) 4.1 minors/gm
Confirmed Goalies:
Pittsburgh- Marc-Andre Fleury (19-8-1, 1.98 GAA, .925 Save Pct.) Fleury is PROBABLE
New York- Henrik Lundqvist (10-14-1, 2.71 GAA, .909 Save Pct.)
Tonight's #NYR lineup: Lundqvist starts in goal, Asham and Falk will play, Pyatt and McIlrath will be scratched

— New York Rangers (@NYRangers) December 18, 2013
Our pick- Pittsburgh
Big Picture Analysis:
Ottawa @ New Jersey: Fantasy Potential: B
We expect this game to be relatively low scoring. The New Jersey Devils take the second fewest minor penalties in the league, and in addition, have the fourth best penalty-kill unit. That being said, the Devils don't block shots, as they come into tonight with the fewest in the league. Therefore, Ottawa Senators defenseman Erik Karlsson ($7,400) is a very nice play tonight, despite the penalty-kill prowess that the Devils possess.
In addition to Karlsson, another good start for Ottawa is goaltender Robin Lehner ($6,900). Lehner had a very nice game against the St. Louis Blues and is being rewarded with another start, since Craig Anderson has struggled mightily.
Other nice plays tonight for Ottawa include: Bobby Ryan ($7,700) and Mika Zibanejad ($4,000). Sleepers include Colin Greening ($2,500) and Cory Conacher ($3,200).
Our pick- Ottawa wins 3-1:  Confidence Level: A-minus
Pittsburgh @ New York Rangers: Fantasy Potential: A-minus
This game on paper seems relatively even, given the injuries to the Penguins. But, New York Rangers goaltender Henrik Lundqvist has struggled lately, due to an increased workload. For Pittsburgh to capitalize, with Evgeni Malkin out tonight, the onus falls to secondary scorers like Chris Conner ($2,800), Jussi Jokinen ($5,000) and Brandon Sutter ($4,000). All of these players are good choices tonight.
Obviously, the "no-brainer" starts here are Sidney Crosby ($10,000), Chris Kunitz ($6,700), and Pascal Dupuis ($5,500).
Our pick- Pittsburgh wins 5-2: Confidence Level: A
Official Lineup:
C- Sidney Crosby ($10,000) @ NYR
LW- Chris Kunitz ($6,700) @ NYR
RW- Chris Conner ($2,800) @ NYR
D- Erik Karlsson ($7,300) @ NJ
D- Simon Despres ($3,900) @ NYR
G- Robin Lehner ($6,900) @ NJ
UTIL- Joe Vitale ($2,800) @ NYR
UTIL- Brandon Sutter ($4,000) @ NYR
UTIL- Pascal Dupuis ($5,500) @ NYR