2015 Fantasy Hockey Team Preview: Winnipeg Jets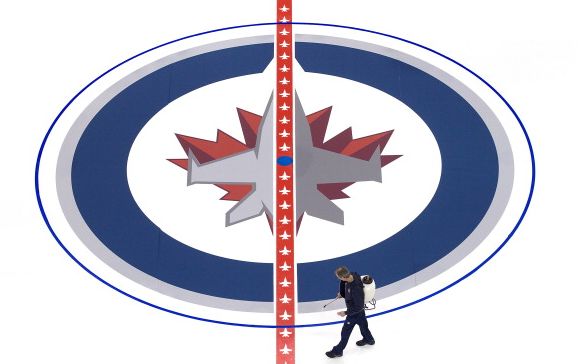 Welcome to 2015 NHL team previews: a brand new series that will breakdown every NHL team this offseason. You can expect to see new posts all summer, starting from the 30th place team, and finishing with the Stanley Cup champions. With so many changes coming in the offseason, some teams will be improving dramatically, while others will be forced to make some tough decisions for the future. It's going to be a fun summer of hockey talk, so sit down, hold on tight and enjoy the ride.
 Year in Review
 2014-2015 Stats
Record: 43-26-13 (99 points)
Goals per game: 2.72 (16th)
Goals against per game: 2. 49(11th)
Power play: 17.8% (17th)
Penalty kill: 81.8% (13th)
Shots per game: 29.7(17th)
Shots against per game: 28.7(9th)
Most people don't think of the Winnipeg Jets as an above average hockey team. Maybe its because they play in the toughest division in hockey—the Central Division—or maybe because they don't have a sexy superstar leading their team. Whatever the reason is, the Jets are no longer the new kids on the block—they're a serious playoff team—and the league should be on notice.
The Jets finished fifth in the Central Division, but considering how poorly they started the season, fifth really isn't that bad.
They started the year 19-23-5 and found themselves 10 points out of a playoff spot in January. General Manager Kevin Cheveldayoff decided to make a change after a tough loss to the Columbus Blue Jackets, firing head coach Claude Noel and bringing in Paul Maurice.
The gamble to make a mid-season change would pay off, as Maurice and the Jets went 18-12-5 in 35 games after the change and made the playoffs for the first time since moving from Atlanta. The Ontario native signed an extension with the team in April and will be entering his first full season as bench boss of the team.
What made Maurice and the Jets so successful down the stretch was their ability to play a better brand of hockey. In short, they played better as a team in all three zones. Under Noel, the Jets were an average team that maintained a CF% just above the league average, but under Maurice, the Jets played a much tighter defensive game that proved to help them be a more competitive team.
The first table shows the Jets under coach Noel, while the second shows the Jets under coach Maurice. Note the difference in G +/- and in CF%.
Charts courtesy of War-on-ice.


The difference in both those categories is what lead the Jets to secure a playoff spot. Any time a team scores more goals per game and allows fewer goals per game simultaneously, good things are going to happen. If the Jets can replicate this success over 82 games, they will be a playoff team for the second year in a row.
Offseason Game Plan
The Jets weren't a busy team in the offseason, but that doesn't mean they regressed as an organization. Their top-six core remains largely intact, and there could be a top prospect ready to join the squad as of next season.
According to CapFriendly, the Jets have just over $12M to spend heading into next season. They signed veteran winger Drew Stafford to a two-year/$8.7 million contact and are expected to have Russian centerman Alexander Burmistrov return to the team after playing last season in the KHL. Blake Wheeler, Bryan Little and captain Andrew Ladd will once again be counted on to provide the majority of the teams offence, but their secondary scoring should be much better next season, thus taking some pressure off the top line.
One player who is poised for a big season is 22-year-old Mark Scheifele
The 7th overall pick in 2011 is entering the final year of his entry-level contact, making next season a great time to bust out offensively. He finished last season with 49 points (15G, 34A) in 82 games—both career highs—but many believe Scheifele hasn't yet reached his true potential. The Kitchener, ON native has shown that he can play with the big boys, but he still lacks the consistency of a true top NHL player. With a better supporting cast around him heading onto next season, expect Scheifele to tally 20-plus goals for the first time in his career and at least 60-plus points.
The Jets didn't make any real changes to their defensive group, but they should be even better heading into 2015-16. With the addition of Tyler Myers, Winnipeg now has a top four that can compete with some of the best teams in the Western Conference. The Jets finished 11th in goals against per game, and it wouldn't be crazy to seem them finishing the top-10 next season. Toby Enstrom and Dustin Byfuglien will once again be counted on to produce points from the blue line, but Jacob Trouba and Myers should help ease the pressure off those two. The top four combined to score 105 points last season, and I expect that total to be even better next year.
The one area many fans have questions about is goaltending. Last season, Ondrej Pavelec and Michael Hutchinson both had great seasons, but neither one really secured the number one job. Pavelec played the majority of the games for Winnipeg (50 games), but Hutchinson still played 38 games and won 21 of those games—one less than Pavelec. A time share in net is never a recipe for success in the NHL, so if the Jets wish to compete for the Stanley Cup come April, they will need one of their goalies to claim the starting job and run with it. Hutchinson is entering the final year of his deal, so it wouldn't surprise me if he claims the job in training camp and wins 30 games, but Pavelec is the veteran, so he may get the first chance to prove he's the guy. One thing is for sure, the Jets will need good goaltending to get them to the playoffs, and I don't think they care who gets the job done as long as they win games.
Now that fans have had a taste of playoff hockey in Winnipeg, expectations to get back there will be even greater. The return of hockey to Winnipeg has been a great success, but the honeymoon period is now over and fans want to see some results. It won't be easy for them to compete in the Central Division, but that is where their season is going to be won and lost. Winning games in your division is key to making it to the playoffs, and if the Jets can compete with teams like Chicago and Nashville, playoff hockey will slowly become a tradition in Winnipeg for many years to come.