NHL Playoffs: A Mid-Round Look At Round 1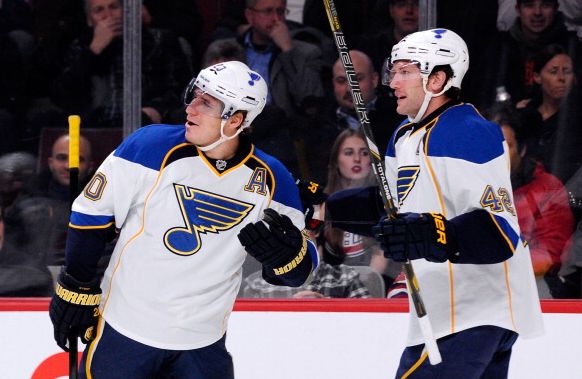 This will be a simple and fast look at what has gone on in Round 1 of the NHL Playoffs so far. It is meant to paint a quick picture and little else. It is a very nuts and bolts dissection of what has surprised us so far and what really has not. Let's get this started!
Eastern Conference Playoffs
Washington Capitals vs. Philadelphia Flyers
This is a series that has simply come down to goaltending and special teams. Washington has dominated both facets while allowing only two goals, leaving most Philadelphia daily fantasy options moot. Braden Holtby has three wins, a shutout, and a sterling goals against average. John Carlson has been a big addition on the power play which went 5-for-9 during Game 3. The Capitals are the top seed in all the league for a reason. Their offense and particularly that first unit power play have been stacked a good bit in DFS so far in the early going. They could close out the Flyers on Wednesday night.
Pittsburgh Penguins vs. New York Rangers
Anyone who is anyone knew that New York would have to play a certain way in order to win this series. They needed Pittsburgh to make mistakes while their offense would try to generate chances off those miscues. In two of the three games, the Penguins have dominated and that has resulted in a 2-1 series lead. Marc-Andre Fleury has not even played yet. Both power plays have been a little bit shaky but Pittsburgh tallied a big goal on the man advantage in Game 3. Henrik Lundqvist has done well in net as usual but is still susceptible to misdirection. As this series goes on, watch to see if Kris Letang is suspended for his "Highlander" move and how the Rangers change lines to get more sustained offense.
New York Islanders vs. Florida Panthers
The Islanders may lead the series 2-1 but they did get a bit of help from the refs perhaps in Game 3. Now, Reilly Smith is the real story for Florida as he has eight points in three playoff games. New York has not figured out a way to effectively stop him for an entire game yet. The question is can they? As for the goalies, both Thomas Greiss and Roberto Luongo have been shaky to say the least so far. Luongo had that Game 2 while Greiss has been a bit of an adventure throughout all three contests. That Islanders first power play unit has to keep on being dangerous because eventually Florida's first line is going to click.
Tampa Bay Lightning vs. Detroit Red Wings
Alas, Detroit made some physical adjustments which paid some dividends in Game 3 but overall, this has been the Nikita Kucherov show as the top line has torched Detroit no matter who has been in net. Game 4 saw Kuncherov get two goals and an assist all on the power play in a 3-2 win. Detroit just cannot stop this line and Jonathan Drouin has had a nice series so far as his value on DFS sites has climbed. Ben Bishop has been solid in net as the series heads back to Tampa with the Lightning up three games to one. When does Detroit see more from their top guys? That is the question.
Western Conference Playoffs
Dallas Stars vs. Minnesota Wild 
If Minnesota gets a healthy Zach Parise back then this definitely is a series, but in the meantime, the Wild showed they were not so mild in a feisty Game 3 comeback that saw them rally from an early 2-0 hole. The Wild defense held the Stars to less than 20 shots on goal which is rare. Dallas had a victory lap shutout in Game 1, battled and won Game 2 with help of a fluky goal, and then fell apart in the third game. If Minnesota's third line led by Erik Haula can keep the speed going, then they are going to continue to get chances. Dallas needs Jamie Benn and Patrick Sharp to step it up for this young team. Can Kari Lehtonen hold it all together in net?
Los Angeles vs. San Jose
This series will not really get critical until someone wins a game at home. Anze Kopitar and Tanner Pearson saved the season of Los Angeles with goals in their Game 3 overtime win. The first two games saw San Jose win one goal. That has been the theme as the games have been close and well contested. Lots of after whistle scrums and then some have been taking place. It's a good old fashioned rivalry. Jonathan Quick was great in Game 3 stopping all but one shot. He will have to keep turning back San Jose for Los Angeles to win this series. Can San Jose get this power play first unit going? They need to at home desperately.
Anaheim Ducks vs. Nashville Predators
The Ducks somehow find a way back into the series as Frederik Andersen made 27 saves in a 3-0 shutout Tuesday night. Nashville is still leading two games to one but Andersen was able to control rebounds and handle pucks a little better than John Gibson could. Nashville never really had that moment where they appeared like they could take over in this game. The first two contests saw great road efforts. Secondary scoring will be vital going forward as the Ducks try to get back in this series. Pekka Rinne has been good but was only okay on Tuesday. He has to be better but so do the Predators. The top sixes are about to heat this series up.
St. Louis Blues vs. Chicago Blackhawks
This has been a close series throughout and Chicago has needed a few breaks but St. Louis has taken a 3-1 lead behind some nasty, physical play. They also have had some timely, clutch scoring. Vladimir Tarasenko was on again Tuesday with a couple goals and Alexander Steen looked the best he has in a couple months with a multiple point effort that has DFS people smiling. Brian Elliott did give up three goals but he did face 42 shots. Chicago from Andrew Shaw on down to Corey Crawford lost their composure in Game 4. If the Blues top six continue to produce, it will be tough for Chicago to come back.