Daily Fantasy Hockey Strategy, February 20th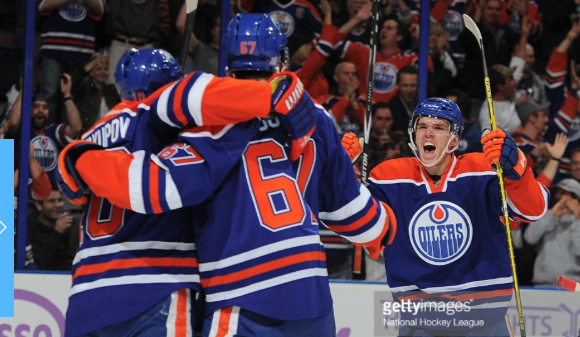 Christopher Morais
Welcome to The Fantasy Fix daily fantasy hockey strategy. Below you will find rankings and projections for tonight's NHL action. Building a winning lineup isn't easy, so we'll do our best to guide you in the right direction and help you win some serious cash. With that, let's take a look at some matchups you should be targeting tonight.
[cointent_lockedcontent article_labels="hockey"]
As always, make sure to check out LeftWingLock for goalie confirmations.
All shot attempt numbers discussed are at even strength and score-adjusted unless otherwise noted.
 Teams To Target
 Philadelphia Flyers V. Toronto Maple Leafs
 This is an easy one for DFS players. Despite the fact that the Flyers are playing their second game in as many nights, the Maple Leafs are so bad, you just can't help but stack against them. With Leo Komarov serving a three-game suspension, the already awful Toronto team gets even worse.
The Flyers top line of Claude Giroux, Brayden Schenn and Wayne Simmonds failed to do anything Friday night, but I'm fairly certain they'll be able to man-handle the Leafs defense all night. The trio will be expensive to roster, but they're definitely worth the price. As usual, Shayne Gostisbehere is an option to consider. The kid is riding a 14-game point streak, and will most definitely make it 15 by the end of the night, but his price tag is starting to get way up there. If you want to save some salary on defense, Evgeny Medvedev is the way to go. He's seeing some time on the second power play unit and is worth the risk at almost minimum price.
In goal, Steve Mason will be the chalk (most obvious, for those of you not familiar with the term) play of the night. The Leafs have pretty much no offense, and Mason is almost assured to pick up a win. There are lots of great goalies to choose from tonight, so don't feel the need to get Mason in there if you can't fit him in.
New Jersey Devils V. Washington Capitals
 The Capitals are one of the best offences in the league. Their lineup is loaded with offensive talent and Alex Ovechkin is pretty much matchup proof. As good as the Devils are defensively, it's hard to believe that they have any chance of winning this one. They fell 1-0 to the Islanders last night—thanks to a strong performance from Jaroslav Halak—and the Devils could possibly get shut out again tonight if they have to deal with the league's hottest goaltender.
It's hard to justify paying up for Ovechkin, but his numbers really tell you everything. The Russian has scored six goals in his last four games and has totaled ten shots in three of those games. His shot total alone is enough for me to give Ovi a go, even if it means cutting salary somewhere else. Assuming lines don't change, the Caps captain is expected to skate on a line with Evgeny Kuznetsov and Justin Williams. Sadly, both Kuznetsov & Williams don't play on the same power play unit as Ovechkin, so it may not be worth it to stack the entire top line. Best-case scenario here is to play just Ovechkin and hope he gets in on all the team scoring.
It's going to be next to impossible to fit Ovi and Braden Holtby into one lineup, but if you can find a way to get it done, you're one step up on the competition. Outside of Toronto, the Devils have no 'dangerous weapons' that can score goals. They rank 29th in GF/60 on the road (1.72) and are dead last in SF/60 (25.3). Holtby will need to give up one goal or less to hit his value, but the odds are definitely in his favor.
Colorado Avalanche V. Edmonton Oilers
 This is a matchup that could easily go either way. The Avalanche are a terrible puck-possession team, but it's not like the Oilers are any better. The one thing Edmonton has going for them is their ability to score goals on home ice. Colorado is ranked 4th in GA/60 on the road, but they will have a difficult time trying to contain Edmonton's top six.
The Oilers have one really dangerous line, and that's Connor McDavid, Jordan Eberle and Matt Hendricks. Hendricks isn't worth rostering, so a mini-stack of McDavid/Eberle is as far as it goes. The pair play together on the top power play unit and should have no problem pushing the pace against a below average Colorado defense. Edmonton's second line of Taylor Hall, Leon Draisaitl and Teddy Purcell is another option to consider, but the trio just hasn't been clicking like they were earlier this season. If you really want to differentiate yourself from the pack, a mini-stack of Benoit Pouliot/Nail Yakupov is a high risk-high reward play. The duo is expected to play on the 4th line with Anton Lander, so they won't have to face Colorado's top six. Pouliot & Yakupov both see power play time on opposite units, and both have the ability to put the puck in the net. Ice time may be an issue here, but both players don't need much of it to do a lot of damage.
Other Options to Consider
Winnipeg Jets V. Florida Panthers: Winnipeg gave up five goals to the Lightning on Thursday night, so Florida could have themselves a big night. Vincent Trocheck and Jaromir Jagr is a mini-stack to consider along with Brian Campbell who joins them on the top power play unit.
Boston Bruins V. Dallas Stars: The Stars are a much better team at home, and Boston can give up their fair share of goals on the road. Bergeron will have the tough assignment of shutting down Tyler Seguin and Jamie Benn, but that task may just be too hard. Many people will shy away from Dallas' top line because of Bergeron, but they are worth a GPP stack that has lots of upside.
  Player Rankings
 Ranking are price sensitive
DraftKings
Forwards
Wingers
Defenseman
Brian Campbell—Florida Panthes–$3800
Tyson Barrie—Colorado Avalanche–$5700
Aaron Ekblad—Florida Panthers–$4800
Shayne Gostisbehere—Philadelphia Flyers–$5900
John Klingberg—Dallas Stars–$6300
Erik Karlsson—Ottawa Senators–$8000
John Carlson—Washington Capitals–$5900
Torey Krug—Boston Bruins–$5600
Goalie
FanDuel
 Forwards
 Wingers
 Right Wing
Left Wing
Defenseman
Shayne Gostisbehere—Philadelphia Flyers–$5200
Aaron Ekblad—Florida Panthers–$4900
Tyson Barrie—Colorado Avalanche–$4300
John Carlson—Washington Capitals–$5300
Kevin Shattenkirk—St. Louis Blues–$5200
John Klingberg—Dallas Stars–$6000
Erik Karlsson—Ottawa Senators–$7700
Goalie
FantasyDraft
 Forwards
Winger
Defenseman
Shayne Gostisbehere—Philadelphia Flyers–$12,000
Tyson Barrie—Colorado Avalanche–$11,600
Aaron Ekblad—Florida Panthers–$9800
Torey Krug—Boston Bruins–$11,600
John Klingberg—Dallas Stars–$13,000
John Carlson—Washington Capitals–$12,000
Erik Karlsson—Ottawa Senators–$16,400
Team G
Arizona Coyotes–$12,400
Philadelphia Flyers–$15,200
Washington Capitals–$17,600
Nashville Predators–$15,200
Florida Panthers–$16,500
[/cointent_lockedcontent]