Daily Fantasy Hockey Strategy:March 14th, 2017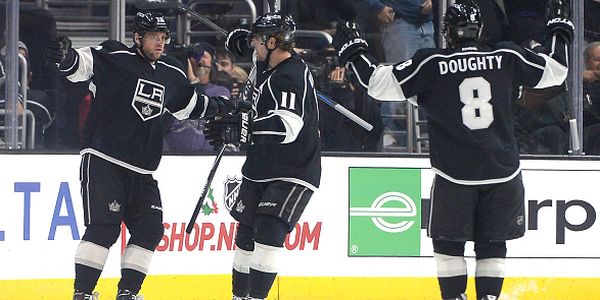 Below we've got a discussion of the best matchups and potential stacks of the day followed by player rankings for Tuesday's 9-game evening slate of NHL contests on DraftKings and FanDuel.
As always, make sure to check Twitter for any injury news, and check LeftWingLock for starting goalies and line combos.
Game Breakdowns
Dallas Stars @ Edmonton Oilers
The Dallas Stars are a terrible team, especially in the blue paint. They rank 29th in GA/GP (3.24) and their penalty kill sits at 74.1%, the worst in the NHL. Edmonton isn't exactly a powerhouse team at home ( 2.21 GF/60), but one player specifically has a chance to rack up a few points tonight.
Connor McDavid leads the league with 75 points, and there's a pretty good chance he adds to that total in this game. He's an easy play in both cash games and GPPs, along with his winger Leon Draisaitl. The duo play together on the top line and on the top power play unit. There's no reason to get cute here, just plug both players into your lineup and build around them.
Joining McDavid and Draisaitl on the top unit is defenceman Oscar Klefbom, who is reasonably priced on both DFS sites. He's not a "must play" candidate, but he's worth a look if you want to go with a three-man power play stack.
Finally, Cam Talbot is expected to get the start in goal for Edmonton in this contest. Dallas can fill the net with goals, so that caps Talbot's usage as a GPP play, which is perfectly fine. His price tag over on FanDuel is quite reasonable, so he's worth a look  if you live the GPP life.
Arizona Coyotes @ Los Angeles Kings
The Arizona Coyotes are coming off a 1-0 win against the Colorado Avalanche, while the Kings dropped their game last night to the St. Louis Blues 3-1. Both teams are playing back-to-back, but only the Kings are a real fantasy option in this contest.
The Kings have mixed their lines when it comes to who plays five-on-five together, and who plays on the power play. In short– it's going to be hard to find players who play together in all situations. That being said, the combo of Jarome Iginla and Anze Kopitar offers the best value of any other duo playing for L.A. Iginla is a proven scorer who can still deliver when counted on, and as long as he's seeing top line minutes, he deserves a look. Marian Gaborik joins them on the top line, so if you want to go with a full line stack, don't hesitate to do it.
The second duo that offers some pretty decent value is Jeff Carter and Tyler Toffoli. The one big problem here is Toffoli isn't seeing any power play time, which hurts his value quite a bit. If that small detail doesn't bother you, Tanner Pearson joins them on the second line, making them a pretty nice GPP option.
On the blue line, Jake Muzzin is always a superior play to Drew Doughty, mainly because of his price tag. Both players play on the top power unit, so if it comes down to saving some salary, Muzzin is the play.
The Kings do a terrible job of confirming their goaltenders before lock, but there's a pretty good chance that Ben Bishop gets the call in goal. Bishop is an  excellent option against an Arizona team that managed to score just one goal against a terrible Colorado team, at home. At $8400 on FanDuel, Bishop should be your top cash game goalie option.
Winnipeg Jets @ New Jersey Devils
The New Jersey Devils rank dead last in GF/60 at home (1.83), but on the flip side, the Winnipeg Jets are ranked 24th in GA/60 on the road (2.86) and are playing on back-to-back nights. As terrible as New Jersey is at scoring goals, they will find a way to put a couple past whatever terrible goalie starts for Winnipeg.
What's nice about the Devils is they have one option to choose from– the top line. Taylor Hall, Kyle Palmieri and Adam Henrique are the only players worth considering here. What's even better: all three play together on the top power play unit. If you don't want to stack the entire line, Hall and Palmieri make for a nice mini-stack. If you want to go with a full power play stack, Damon Severson is the defenceman to go with.
Despite the Jets having some pretty good goal scorers on their team, Cory Schneider is still a pretty solid option to consider. What makes him an excellent play tonight is his price tag. He's below $8K on FanDuel ($7900 to be exact) and $7300 on DraftKings. There is some risk in playing Schneider against a team that is scoring 2.75 GF/60 on the road, but his ownership will be low and his return on investment (ROI) is there. A mere 5.11 points on DK is all it takes for Schneider to hit value.
Other Options to Consider:
New York Islanders @ Carolina Hurricanes: 12 total goals were scored yesterday between both teams, so DFS players will look to double dip on this game and hope for the same results. As a result of yesterday, ownership for players in this game will be high. If you have to target just one team, target the Hurricanes top two lines, specifically Jeff Skinner or Sebastian Aho.
Player Rankings
Note: Player rankings are based on projected value, not on who will score the most points.
Centers
Connor McDavid–Edmonton Oilers
Adam Henrique–New Jersey Devils
Anze Kopitar–Los Angeles Kings
Derick Brassard–Ottawa Senators
Auston Matthews–Toronto Maple Leafs
Jeff Carter–Los Angeles Kings
John Tavares–New York Islanders
Wingers
Sebastian Aho–Carolina Hurricanes
Jarome Iglina–Los Angeles Kings
Taylor Hall–New Jersey Devils
Leon Draisaitl–Edmonton Oilers
Marian Gaborik–Los Angeles Kings
Jeff Skinner–Carolina Hurricanes
Joe Pavelski–San Jose Sharks
Kyle Palmieri–New Jersey Devils
Alexander Radulov–Montreal Canadiens
Tyler Toffoli–Los Angeles Kings
Defenceman
Justin Faulk– Carolina Hurricanes
Jake Muzzin–Los Angeles Kings
Oscar Klefbom–Edmonton Oilers
Brent Burns–San Jose Sharks
Drew Doughty–Los Angeles Kings
Erik Karlsson–Ottawa Senators
Goalies
Ben Bishop– Los Angeles Kings
Cory Schneider– New Jersey Devils
Braden Holtby–Washington Capitals
Cam Talbot–Edmonton Oilers (Gpp Only)
Mike Condon–Ottawa Senators (GPP Only)
Frederik Andersen–Toronto Maple Leafs