Draft Kings NHL Lineup for April 9, 2013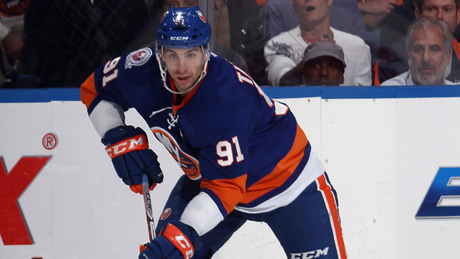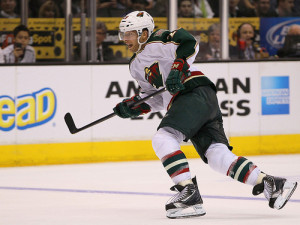 The Fantasy Fix and Draft Kings have partnered together to give you the best fantasy and gaming experience, offering hockey fans two games to play via Draft Kings. Their 'One-Timer' and 'Daily Dollar' games offer affordable, competitive fun with payouts suitable for the beginner and the seasoned veteran.
The gist is simple: pay to play, play to win. One top five finish can sufficiently supply your gaming fix for weeks. The small buy-in amount ($5) makes it easy to spend a small amount to see how good you are at crafting your best hockey team. Speaking of teams, building your team is simple. Your team will consist of a starting five (C-LW-RW-D-D), a goalie, and three utility positions. Those three spots can be filled with any position that is not a netminder.
The one restriction you do have is the amount of money allotted to spend on filling your roster. Your total to fill nine positions is $50,000. To learn more about the scoring system and the nuts and bolts of games, check out the page linked here.
Here are the links to Draft Kings' NHL 'One-Timer' and Daily Dollar games for your quick fix needs.
NHL Daily Dollar
NHL One-Timer
This is who I am playing on April 9th in both formats.
Center: John Tavares ($6,700)
Left Wing: Brandon Saad (4,300)
Right Wing: Jakub Voracek (5,900)
Defenseman: Brent Burns (4,900)
Defenseman: Drew Doughty (3,900)
Goaltender: Antti Niemi (9,600)
Utility: Jason Pominville (4,600)
Utility: Mike Ribiero (5,300)
Utility: Jarome Iginla (4,800)
Total: $50,000
Team Notes
Brandon Saad is on fire. He is a bargain at $4,300.
Antti Niemi has not played too well in the last few games, but I still have issue hitching my trailer to his bandwagon against Columbus. If I had a second goalie choice, it would have been Sergei Bobrovsky.
Brent Burns is playing the forward position for San Jose nowadays, but is still listed as a defenseman. That gives him great value with more scoring opportunities. Burns has put up 14 points this season, nine of which have come in his last 10 games.
Jakub Voracek and Mike Ribeiro have been spearheading the offenses in Philly and D.C., respectively. Voracek has been a point-per-game guy all season, and Ribeiro is playing on a Capitals team that has found its scoring touch.
The NHL regular season is approaching the end, so get in the game now before it ends!
Check out my weekly column, 'Peaks and Valleys,' only at The Fantasy Fix!