Fantasy Hockey: Playoff Breakdown (March 21-27)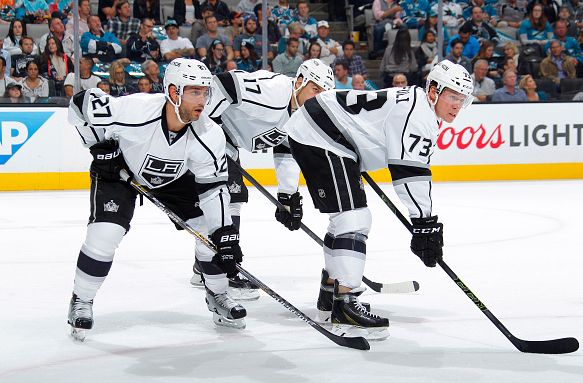 The fun part of breaking down weeks as far as a fantasy hockey playoff is concerned is this: When one gets to this stage of the game, it is less about the team you have and more about survival. This is the time of year where we throw out the schedule breakdowns and focus on what one really needs.
No one expects it to be an easy process. With just three weeks left in the regular season, some leagues are really down to two weeks. Yes, a rising amount of fantasy hockey leagues end the week beforehand. It will be a challenge this week and a major test.
The Injurious Report
If you want to be scared for a second, just think there are over 135 players injured this week. Yes, some are due back soon, but the point is that is almost 20% of the entire league. For perspective, the last time we saw numbers approaching 140+ was in 2010 and that was the post Olympic break where it seemed players were dropping like flies after one of the most contested gold medal hockey games in history.
2014 came close but this year has actually risen past those levels. What is scary is that some teams have as many as 12 or 13 players on their injured list. It really comes down to a battle of survival and hanging in there. Using one's wits and a little ingenuity might just be the difference in getting one step closer to the championship.
Wading through the injuries means one thing. Go digging through your waiver wire right this minutes and examine it pretty deeply. That is going to be the key ultimately in survival. We keep saying it only because this is what is tried and true even if it can be unconventional.
This is the week that is going to make or break quite a few people. Everyone has their oh god let's list these players to replace your fallen players. Let's cut the crap.
Turning This Over To You
Yes, we will have another brief article later in the week for a reason. It will be great to know what the readers are really seeking. Again the intentional goal is to change things up. Readers and listeners to podcasts spend an inordinate time researching and doing due diligence. Sometimes that is just not enough. Nothing is more frustrating than losing despite trying everything but eventually it is more about trusting an ever changing process.
Adapting to survive and adapting to thrive is a mantra every fantasy hockey player must believe in. Let's get ready to get started in the truest process of all. The goal is to win but the goal also becomes getting ready to roll into the next week.
It is hard to believe there are a few weeks to go. Yet, here we are. What questions do you need to ask? What does the reader want answered? It is go time ladies and gentlemen. Let's have at it and good luck!