Fantasy Hockey Daily Fantasy Sports Fix, Saturday, November 30th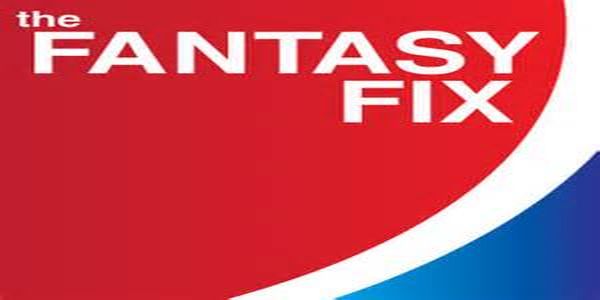 After Black Friday shopping, we imagine many of you have leftover money that you saved from all those deals. If you are using that money to play some Daily Fantasy Hockey, we here at The Fantasy Fix have the best advice you need to fill out the best lineup.
For those of you who are not Front Office members, you can become one for just easy payment of $9.99 (or monthly payments if you so choose). You can view here for more information about becoming a Front Office member, as well as what perks are involved.
For non- Front Office members, you can view our past articles:  check them out here and here, as well as this past Wednesday's article: right here.
As you can see from our Wednesday article, we do a weekly update to our game pick accuracy rankings. Those will be updated in our Monday Forecaster. Additionally with so few goaltenders officially confirmed (as of this write-up), We will not be changing our game picks that were originally released on Monday in this forecaster article.
Let's get down to business:
Center:
Our pick- Sean Couturier– Philadelphia Flyers | $3,400 | @ NSH: The Flyers haven't really struggled in back-to-back's this season and they begin a six game road trip tonight against the Nashville Predators. The Predators are one of the freshest teams heading into play today, having played most recently on Thanksgiving and not on Friday. While they look to keep riding hot goaltender Marek Mazanec, the Flyers will look to unleash their speed on a Nashville team that lacks "fleet-of-foot" centers. That Flyers speed, really only comes from one  line: Couturier-Read-Downie. Normally tasked with shutting down the opposition's top line, Couturier, Matt Read, and Steve Downie will be freed up tonight against a team that lacks an elite scoring line. Nashville is most likely going to match up their top defensive pairing of Shea Weber and Roman Josi against Claude Giroux– Jakub Voracek and Scott Hartnell. Also, Nashville could double down by slapping Mike Fisher onto Giroux's line, a move that would free up Couturier-Downie-Read to play against the defensively challenged line of David Legwand (minus-9) – Gabriel Bourque (minus-6) – Viktor Stalberg (minus-6).
 [am4show have='p3;p7;' guest_error='Front Office' user_error='Front Office' ]
Left Wing:
Our pick- Tim Kennedy– Phoenix Coyotes | $3,300 | vs. CHI: This game looks like a lock for Phoenix, as they haven't played since Wednesday in a win over the Minnesota Wild, thus making them unquestionably one of, if not the most, well rested teams in the NHL. The 27-year-old native of Buffalo, New York has a point in two straight games since skating with Radim Vrbata and Martin Hanzal on the top line. We acknowledge though, that this pick is mostly about saving salary for later.
Right Wing:
Our pick- Matt Read– Philadelphia Flyers | $5,100 | @ NSH: As we discussed earlier, this game should be a welcome sight for the Read-Downie-Couturier line, as all three of these players typically have to face top players. The 27-year-old Ontario native has two multi-goal efforts in his past four games. Look for him to get back on track against Nashville.
Defense:
Our pick- Oliver Ekman-Larsson– Phoenix Coyotes | $4,400 | vs. CHI: There is nothing more set-in-stone than the awful penalty-kill of the Chicago Blackhawks. Ekman-Larsson has been one of the best defensemen in the NHL this season, and has seven power-play points on the year. The 22-year-old Swedish born blue-liner has been cold recently, but tonight against a tired Hawks team seems like the perfect opportunity for him to get back on track.
Our pick- Eric Gelinas– New Jersey Devils | $4,100 | vs. BUF: Buffalo won an emotional game in overtime last night at home against the Toronto Maple Leafs. Now they travel to New Jersey only a day later against a Devils team that won in impressive fashion on the road in Carolina 5-2. With one of the most (if not the most) formidable goaltender duo's in the league, the Devils will turn to Cory Schneider in this game. We expect the Buffalo Sabres to roll over, giving blue-liner Gelinas, who has five points in his last six games, plenty of room to do his thing. The 22-year-old from Vanier, Ontario,  is an excellent skater, and a puck-moving defenseman with excellent vision. Expect some great plays from him tonight.
Goaltender:
Our pick- Jonas Hiller– Anaheim Ducks | $7,300 | @ SJ: The San Jose Sharks got out to a 4-0 lead against the St. Louis Blues last night, only to see it nearly vanish when the Blues narrowed the gap to 4-3 early in the third period. The Sharks did end up pulling away, adding a power-play goal by Brent Burns and an empty-netter by Tomas Hertl to ultimately win 6-3, however the Sharks looked tired in the third period. Insert Hiller. The Ducks starting goaltender has been jekyl and hyde this year, but upon second glance he's been extremely consistent when one criteria is met. The 31-year-old Swiss goaltender is 6-0 when making 30 saves or more, with a 1.33 goals-against average. In his other 10 games, he is 3-5-1 with  a 3.40 goals-against average. The San Jose Sharks lead the NHL with 35.9 shots per game this season.
Utility:
Our picks Evgeni Malkin & Sidney Crosby– Pittsburgh Penguins | $9,200 and $9,500 respectively | @ FLA: These two elite centers have been on fire as of late, scoring a combined 27 points in the Pittsburgh Penguins past nine games. The biggest problem for the Florida Panthers is depth at center (especially defensively). Both Jonathan Huberdeau and Aleksander Barkov have struggled mightily on defense and in the face-off circle this year. Expect a rout for the Penguins, with these two super-stars leading the way.

Our pick- Travis Zajac– New Jersey Devils | $3,600 | vs. BUF: Zajac and line-mates Jaromir Jagr and Dainius Zubrus have been incredibly hot as of late. They have been the most productive even-strength line in the NHL over the past 10 games played, having combined for 13 goals during that span. Rolling the 28-year-old native of Winnipeg, Manitoba out tonight against a Sabres team that likely got wasted on the trip over to New Jersey, due to excitement over getting their sixth win of the season (6-20-1), is a smart decision.
Other options:
Center/Util: Claude Giroux (PHI, $6,400), Mike Ribeiro (PHO, $5,000)
Left Wing/Util: James Neal (PIT, $10,000), Chris Kunitz (PIT, $10,000), Josh Bailey (NYI, $3,200)
Right Wing/Util: Michael Ryder (NJ, $3,300), Alex Ovechkin (WSH, $10,000), Troy Brouwer (WSH, $3,400), Radim Vrbata (PHO, $6,900)
Defense: Keith Yandle (PHO, $4,900), John Carlson (WSH, $5,900), Marek Zidlicky (NJ, $4,300) 
Goaltender: Steve Mason (PHI, $8,400), Ben Scrivens (LA, $8,000)
 [/am4show]