Fantasy Hockey Daily Fantasy Sports Fix, Thursday November 21st: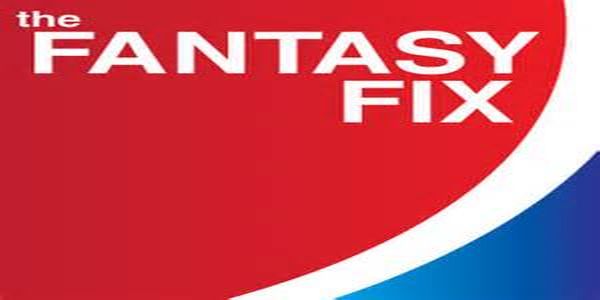 Every Thursday and Saturday, The Fantasy Fix will bring Front Office Members with our Daily Fantasy Hockey lineup, accompanied by multiple tips and other lineup suggestions.
For the initial launch, we are making this first article, a free preview into the benefits of being a Front-Office member of The Fantasy Fix. Read more about the benefits of being a Front-Office member, here. It costs just $1.25 per month for a plethora of amazing benefits and content.
If you hockey fans need another reason to sign up to be a Front-Office member, there is this:
In our Week Eight Fantasy Hockey Forecaster article that was published Monday, we predicted that the New Jersey Devils, a team that was 7-8-5 as well as 3-6 on the road coming into the game, would go into Anaheim, on the road, and beat the best team in hockey that was also a perfect 8-0 at home. Absurdly bold right? Here's what we wrote:
"The Anaheim Ducks appear to have a favorable schedule this week with two home games, with one of them being against the New Jersey Devils"….. we continue… However, their game against the Devils is going to be a trap game. The Ducks are coming home after a long road trip — flying from Pittsburgh to Anaheim on Tuesday, and playing Wednesday in Anaheim — and it will be tough for them to adjust to the time zone difference with such a quick turnover. With the Ducks having lost all three games against the three former Southeast Division mates (Florida, Tampa Bay, Carolina), they will be starving for a win in Pittsburgh after finally having enough time to recuperate. If they leave everything they have on the ice in Pittsburgh like we expect, they may not be ready for the Devils. New Jersey will be waiting patiently in Anaheim, having Sunday, Monday and Tuesday off to rest for them"… continuing.. "The Ducks are a good team, but we expect them to be exhausted on Wednesday, making that game a good game to bet on, as well as starting some of the Devils players in fantasy."
Last night the New Jersey Devils beat the Ducks 4-3 in overtime. Yeah, we know our hockey.

But enough of that, let's get into our Daily Fantasy Hockey lineup. *Note* We play our Daily Fantasy Sports over at DraftKings**
Goaltenders:
With ten games on the slate today, there are a plethora of goalies to choose from.
Our pick: Ben Scrivens– LA | $9,700 | vs. New Jersey Devils: Remember the Devils win over the Ducks we just talked about? Well, the Devils are the only team playing tonight after playing Wednesday as well. New Jersey gave it everything they have, and now have to travel to Los Angeles to face a Kings team coming off a 5-2 trouncing of Eastern Conference powerhouse the Tampa Bay Lightning. The Kings have won their past four games, including six of the past seven and Scrivens has been simply sensational filling in for the injured Jonathan Quick. Scrivens brings a sparkling 1.35 goals-against average (GAA) and .949 save percentage into the contest, including two shutouts in his past three games.
Other options:
Anders Lindback of the Tampa Bay Lightning is the cheapest option, coming in at $6,200 but he is an inadvisable start against San Jose, given his 3.16 GAA and .875 save percentage.
Instead, we are eyeing Cory Schneider, who is starting for the Devils (Martin Brodeur started yesterday) against the Kings. He brings a 1.98 GAA and a .918 save percentage into the game and carries a salary of just $6,600. We don't believe he will get the win though, so he is somewhat risky.
Center:
Our pick: Ryan Nugent-Hopkins– EDM | $5,500 | vs. FLA: Nugent-Hopkins broke his three game scoreless drought on Tuesday, as he recorded two assists and a +2 plus/minus rating in the Oilers 7-0 drubbing of the Columbus Blue Jackets. It was the 20-year-old phenom's first multi-point effort since, wait for it, November 5th against these same Florida Panthers. We like his chances to get on the score-sheet tonight against a poor defensive squad.
Left Wing:
Our pick: Mats Zuccarello– NYR | $4,900 | @ DAL: As we went through building this team, we left the LW spot for last, and with $4,900 left at the time of selection, Zuccarello fell into our hands as a perfect choice. The 26-year-old is listed at LW, but is actually starting at right wing on New York's second line with Derek Stepan, and Chris Kreider at center and left wing respectively. While that line has been good, the real benefit here for the native of Oslo, Norway, is the fact that the opposing winger on his side is Erik Cole. Cole "leads" the Dallas Stars in atrocious defensive with a minus-10 plus/minus rating. Expect Zuccarello to find the net.
Right Wing:
Our pick: Ales Hemsky– EDM | $4,700 | vs. FLA: As you can see, we are clearly trying to capitalize on a hot Oilers team going up against the poor Panthers defense. The 30-year-old right winger has a point in his past three games, his second such streak of this nature this season. It's no surprise that Hemsky's six points in his past eight games, coincides directly with the return of linemate, center Sam Gagner. 
Defense:
Our pick: Dustin Byfuglien– WPG | $8,700 | vs. CHI: Byfuglien is incredibly expensive, making this a tough pick to make. However, the hulking defenseman, masquerading as a forward, has recorded all five of his goals this season in the past five games! The Chicago Blackhawks have one of the worst penalty-kill units in the NHL as they come into this game having yielded the fourth most power-play goals. The Winnipeg Jets don't have an all-world power-play, but six of their seven power-play goals have come at home. If you want to make a big splash pick of a super-star tonight, Byfuglien is your man.
Our pick: Duncan Keith– CHI | $6,600 | @ WPG: Keith is fairly expensive as well, but once again this pick comes with solid reasoning behind it. The Jets also have a putrid penalty-kill, having yielded the sixth most goals in that situation this season. Keith quarterbacks a Blackhawks power-play unit that is third best in the NHL on the road, coming in at 25 percent. Keith has just three power-play points since his streak of ten points in eleven games began back on October 28th against the Minnesota Wild, but all that means is that this is a perfect opportunity to add to that power-play point total, as the Hawks continue to pick up steam.
Utility
Our pick: James Sheppard– SJ | $2,600 | vs. TB: Sheppard is mostly in here as a cheap option to fill out our lineup, but this is no scrub pick. The 25-year-old is starting today on the top-line with Logan Couture and Patrick Marleau, an excellent honor that we expect Sheppard to repay by finding the score-sheet.
Our pick: Sean Couturier– PHI | $3,500 | vs. BUF: Don't look now, but the Flyers are 4-0-1 in their past five games thanks to some great goaltending by Steve Mason and Ray Emery. Additionally, during this streak, the Flyers have got their offense going. The "Broad Street Bullies" turned the (what looked like a formidable) Ottawa Senators goaltending tandem, into a laughing stock these past two weeks, beating Craig Anderson 5-0 and Robin Lehner 5-2. Both of Couturier's two points came against Ottawa. The 20-year-old center now gets to face a Buffalo Sabres team that lacks talent at pretty much every position except the first line. 

Our pick: Toby Enstrom– WPG | $3,800 | vs. CHI: We are rolling out Enstrom because of the Blackhawks struggles on the penalty-kill. Unfortunately, Enstrom has scuffled mightily of late, and that's a nice way of putting it. The 29-year-old blue-liner has been held scoreless since November 2nd. Who was that game against? You guessed it, it was the Chicago Blackhawks. 
Other options:
Here are some other good value picks tonight.
Blackhawks winger Brandon Saad will skate on the first line with Jonathan Toews and Patrick Sharp again tonight. This makes Saad, who has a $6,400 price tag, a very smart play. He will continue to be a nice play until Marian Hossa, who is nursing a lower-body injury, returns to the lineup.
Nazem Kadri, James van Riemsdyk, and Phil Kessel all re-unite with one another tonight, as Kadri has served his suspension for his illegal check to the head of Mikael Granlund. Kadri carries just a $5,800 price tag at the moment that is sure to not last very long. Kadri's Toronto Maple Leafs face the Nashville Predators at home tonight.
We hope you enjoyed this free preview of what this column will look like throughout the year. Once again, we urge you all to become Front Office members, especially if you want to get a leg up on your competition in Daily Fantasy Hockey.