Fantasy Hockey Daily Fantasy Sports Fix, Wednesday, November 27th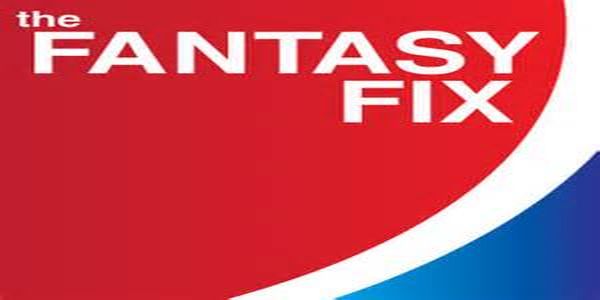 First of all, Happy Thanksgiving to everyone!
Normally our Daily Fantasy Hockey gaming articles for Front Office members run on Thursday's and Saturday's, but given the lack of games on Thanksgiving we are shifting our first article to Wednesday for this week. There are 13 games on the ledger tonight, giving us plenty of potential roster choices.
By now, many of you have been able to check out our two Daily Fantasy Hockey articles we have written thus far. If not, check them out here and here. We have finished in the money each time we have created a lineup this season. Let's continue that streak today.
For those of you who aren't Front Office members, you can become one for just easy payment of $9.99 (or monthly payments if you so choose). You can view here for more information about becoming a Front Office member, as well as what perks are involved.
Are those successful results in our Draft Kings Daily Fantasy Hockey lineups enough to convince you? They should be. But we at The Fantasy Fix also pick winners of games every week. We currently sit with a 183-95-33 (point percentage of .644 per NHL scoring rules). PuckPrediction.com (a site specializing in picking games), sits at 215-149, a win percentage of 59.02%. If we take all our overtime/shootout losses and convert them to regular losses, we have a 59.22% accuracy rate.
But, enough about that, let's give you some unprecedented accuracy data based around our picks we have made this season:
| | | | | | |
| --- | --- | --- | --- | --- | --- |
| Team | Picked to win at home | Picked to win on road | Picked to lose at home | Picked to lose on road | Total accuracy |
| MIN | 8-for-8 | 4-for-5 | 2-for-3 | 6-for-8 | 83.33% |
| BUF | 0-for-1 | 0-for-0 | 10.5-for-12 | 10-for-12 | 82% |
| SJ | 6-for-8 | 6.5-for-10 | 0-for-0 | 2-for-3 | 78.57% |
| STL | 9-for-11 | 4-for-5 | 0-for-1 | 3.5-for-4 | 78.57% |
| TB | 9-for-11 | 5-for-8 | 0-for-0 | 3-for-3 | 77.27% |
| WPG | 4.5-for-6 | 0-for-1 | 6.5-for-8 | 6-for-8 | 73.91% |
| CHI | 5.5-for-7 | 7-for-9 | 2.5-for-5 | 2-for-2 | 73.91% |
| WSH | 6-for-11 | 3.5-for-4 | 1-for-1 | 4.5-for-5 | 71.43% |
| ANA | 7-for-7 | 3.5-for-5 | 1.5-for-4 | 5-for-8 | 70.83% |
| NYI | 5-for-9 | 1-for-3 | 2-for-2 | 7.5-for-8 | 70.45% |
| FLA | 1.5-for-3 | 0-for-1 | 5-for-8 | 9.5-for-11 | 69.57% |
| EDM | 3-for-4 | 1-for-1 | 4-for-6 | 8.5-for-13 | 68.75% |
| CGY | 2.5-for-6 | 1-for-1 | 2-for-4 | 8-for-9 | 67.5% |
| CAR | 0-for-1 | 1-for-2 | 7-for-10 | 6-for-8 | 66.67% |
| VAN | 5.5-for-10 | 3.5-for-4 | 2-for-2 | 4-for-7 | 65.22% |
| CBJ | 3-for-5 | 0-for-1 | 4-for-5 | 6.5-for-10 | 64.29% |
| BOS | 5.5-for-9 | 4-for-5 | 1.5-for-4 | 3-for-4 | 63.64% |
| PIT | 7-for-8 | 2.5-for-7 | 2.5-for-3 | 2-for-4 | 63.64% |
| DAL | 2.5-for-3 | 3-for-5 | 2-for-4 | 5.5-for-9 | 61.90% |
| TOR | 6.5-for-13 | 3-for-4 | 0-for-0 | 4-for-5 | 61.36% |
| NJ | 2-for-5 | 1-for-1 | 0.5-for-3 | 9.5-for-13 | 59.09% |
| PHO | 8-for-9 | 1-for-2 | 1-for-4 | 3-for-7 | 59.09% |
| LA | 5-for-7 | 3.5-for-4 | 2-for-6 | 3-for-6 | 58.70% |
| NYR | 4-for-9 | 0-for-0 | 1-for-1 | 7.5-for-13 | 54.35% |
| PHI | 5-for-8 | 0-for-0 | 3-for-5 | 2.5-for-7 | 52.50% |
| MTL | 4.5-for-7 | 2-for-3 | 3-for-5 | 2-for-7 | 52.27% |
| COL | 5-for-8 | 4-for-6 | 0-for-2 | 1-for-4 | 50% |
| OTT | 3-for-7 | 1.5-for-4 | 2-for-3 | 3.5-for-6 | 50% |
| NSH | 3.5-for-6 | 0-for-0 | 1-for-4 | 6-for-12 | 47.73% |
| DET | 4-for-9 | 2-for-2 | 3-for-4 | 1-for-7 | 45.45% |
With this kind of transparency, it allows you to allot more weight to our predictions, or less weight, depending on the team. You can feel confident when going with certain players that we suggest, while understanding possible risks associated with those selections as well.
Our Game Picks Tonight:
Montreal (Price, 2.05 GAA) @ Buffalo (Miller, 3.11 GAA): Our pick- Montreal
Carolina (Ward, 2.66 GAA) @ New Jersey (Brodeur, 2.06 GAA): Our pick- New Jersey
Winnipeg (Montoya, 2.49 GAA) @ New York Islanders (Poulin, 3.10 GAA): Our pick- New York Islanders
Ottawa (Anderson, 3.31 GAA) @ Washington (Holtby, 2.59 GAA): Our pick- Washington
Nashville (Mazanec, 2.28 GAA)  @ Columbus (Bobrovsky, 2.79 GAA): Our pick- Nashville
Boston (Rask, 1.69 GAA) @ Detroit (Gustavsson, 2.35 GAA): Our pick- Detroit
Philadelphia (Emery, 2.54 GAA) @ Tampa Bay (Lindback, 3.47 GAA): Our pick- Tampa Bay
New York Rangers (Lundqvist, 2.51 GAA) @ Florida (Thomas, 2.66 GAA): Our pick- Florida
Toronto (Bernier, 2.17 GAA) @ Pittsburgh (Fleury, 2.05 GAA): Our pick- Pittsburgh
Phoenix (Greiss, 2.37 GAA) @ Minnesota (Backstrom, 2.89 GAA): Our pick- Phoenix
St. Louis (Halak, 2.21 GAA) @ Colorado (Varlamov, 2.09 GAA): Our pick- St. Louis
Chicago (Raanta, 2.57 GAA) @ Calgary (Berra, 3.34 GAA): Our pick- Chicago
Los Angeles (Scrivens, 1.44 GAA) @ San Jose (Niemi, 2.16 GAA): Our pick- San Jose
Our Daily Fantasy Picks
*Reminder, we play at Draft Kings!*
Goaltender
Our pick- Braden Holtby– Washington Capitals | $9,800 | vs. OTT: Many of you might be seriously scratching your head at the idea of us picking an elite high-priced goaltender on a night when there are seven $6,200 (minimum price for a goalie) starters going tonight, but Holtby is a good choice tonight. The Capitals haven't placed since Saturday and the Ottawa Senators will be playing their third game in five nights tonight. The winning formula for the Capitals has been simple. Play hard at home, get to the power-play, get the puck to Alex Ovechkin, and convert. Washington sports an 8-5 record  as well as a 28.9 percent power-play success rate on their home ice. Additionally, Ovechkin has 13 of his 20 goals on home ice, with three more of those coming in road games against the Winnipeg Jets and Edmonton Oilers. We expect the oft-penalized Senators to be on the penalty-kill quite frequently. And even then, when the Capitals are at even strength, their goal will be to shut down the Clarke MacArthur–Kyle Turris–Bobby Ryan line, which will be made easier by the fact that they have home-ice advantage and get last line change when play is stopped.
Kevin Poulin, Al Montoya, Reto Berra, Antti Raanta, Thomas Greiss, Niklas Backstrom, and Anders Lindback are all starting tonight — all priced at $6,200. Lindback is horrendous, so he can be ignored. Berra isn't good and while his only good start of the year came against the Chicago Blackhawks (who he faces tonight) , that can't be expected to be repeated. Montoya seems like a good start against the New York Islanders, but they play well at home and are very well rested.
Raanta is a reasonable choice for those who are just asking for four or five points (he'll at least most likely get a win), Backstrom is a solid goaltender who has struggled this season, so he could be a decent play, but the Wild are missing Zach Parise tonight. That fact of course, makes a win much harder to come by.
This leaves Poulin and his 3.10 goals-against average, and Greiss. Poulin carries upside because he will probably face a ton of shots and the Jets have a weak power-play (27th in the league), which helps neutralize the Islanders huge weakness that is their penalty-kill. We endorse Greiss as the best start of this group. He has been good when he has played, but the 27-year-old German has only appeared in two games.
Center:
Our pick- John Tavares– New York Islanders | $7,600 | vs. WPG: Tavares is an excellent start tonight for a few reasons. First, Tavares and the Islanders are a significantly better home team (5-4-3) than road team (3-9-0). Second, Tavares himself is better at home (16 points at home, 11 on the road). Finally, and most important, it's an excellent matchup. When the Islanders play at home, Head Coach Jack Capuano likes to take advantage of his home-ice last line change advantage. He has a track record this season of starting Frans Nielsen's line against the opposing team's top line. This is great news for Tavares against the Jets because Winnipeg's depth at center is their biggest offensive weakness. Tavares should see plenty of ice time against Olli Jokinen, who is about 700 years old.
Left Wing:
Our pick- Thomas Vanek– New York Islanders | $6,100 | vs.  WPG: Vanek is essentially a must-start for the same reasons as Tavares. Of course, Vanek plays left wing, so he will draw Devin Setoguchi on the opposing wing if Capuano once again gets his way with matchups. Setoguchi is a low-motor, lazy sniper who plays zero defense whatsoever. Vanek should explode tonight.
Right Wing:
Our pick- Alex Ovechkin- Washington Capitals | $10,000  | vs. OTT: Ovechkin, as mentioned earlier has scored the majority of his goals at home. Furthermore, since they are at home, like Tavares, Ovechkin will be the beneficiary of better than usual matchups. Expect the explosive Russian to be treated to the Senators top line sporting Jason Spezza, Milan Michalek and on defense, Erik Karlsson. All three players have been horrendous defensively this season. 

Defense:
Our pick- Toby Enstrom– Winnipeg Jets | $3,600 | @ NYI: Enstrom has been re-united with fellow offensive-minded defenseman Dustin Byfuglien since Jacob Trouba has returned. There is great benefit to this move from an offensive standpoint, but defensively, this blue-line will be a sieve. Fortunately for Enstrom and Byfuglien, the Islanders horrendous penalty-kill will allow them to do their thing on the power-play (should they get a few).
Our pick- John Carlson– Washington Capitals | $4,300 | vs. OTT: Carlson has been absolutely on fire this month, racking up all five of his goals and four of his sixth assists during November. His stellar play has earned him the top spot on the Capitals excellent power-play (skated 84% of the power-play time last game, whereas Mike Green just got 16%). As we mentioned earlier, Ottawa takes a lot of penalties. Expect Carlson to get about three or four shots, some blocks and maybe an assist or two.
Utility:
Our pick- Andrew Shaw– Chicago Blackhawks | $3,400 | @ CGY: Shaw is seeing power-play with Chicago's excellent top unit of Duncan Keith, Jonathan Toews, Patrick Sharp and Patrick Kane. With Calgary's forward depth depleted tonight (T.J. Galiardi is out), expect many of the Flames top forwards to be double shifted. Their level of exhaustion will benefit the Hawks later lines. Kris Versteeg ($4,400) is also a good option for this reason.
Our pick- Nikita Kucherov– Tampa Bay Lightning | $2,500 | vs. PHI: Kucherov scored last game in his first game, on his first shot, on his first shift! It couldn't have been a better start for the 20-year-old rookie. Kucherov gets the honor of playing alongside Alex Killorn ($4,600) and Teddy Purcell ($3,900) on Tampa's second line. Expect the Philadelphia Flyers to have trouble with that line, as their speed is tough to contain. Killorn, Purcell and J.T. Brown ($3,800) are also encouraged starts.
Our pick- Tim Kennedy– Phoenix Coyotes | $2,500 | @ MIN: The 27-year-old forward saw 17 minutes of ice time in his last game for the Coyotes. The Buffalo native played with Martin Hanzal and Radim Vrbata on Phoenix's top line. The first line start for Kennedy was his first this year. He rewarded Head Coach Dave Tippet by potting his first goal of the year. Kennedy is an incredibly cheap option, and since he's playing with excellent players, he's a shoe-in pick as a final roster spot.