Fantasy Hockey Daily Fix, Sunday March 23rd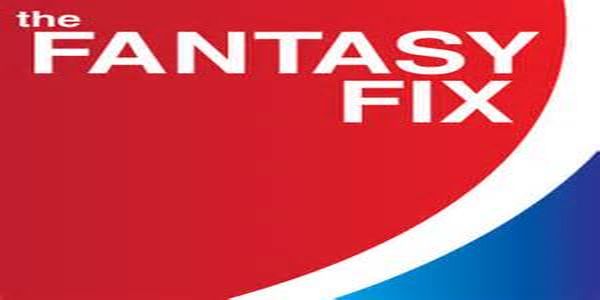 Good afternoon everyone. There are five games on tonight's late schedule. Let's break them down and make a great lineup.
This post, as per usual, is for The Fantasy Fix's Front Office members only. If you would like to become a Front Office member, it costs only $19 for an entire year-to-date subscription to our "Premium Content package". For a complete list of all the benefits of a FULL Front Office subscription, please view this page. If you are eager, and simply want to jump straight to the signup page, please visit this page, and select the $18.99 Premium Content plan if you wish to just purchase access to these and many other articles during the week.
Remember, if you have yet to sign up for Draft Street, please use this link: 
DraftStreet offers everything from your traditional snake drafts and salary cap leagues to their unique pick'em style competitions which you can read more about 
here in this free article
.  You can play every day for real cash prizes and get paid out when the night ends.
The Fantasy Fix will be here all year long to give you the tips, tricks, and hints you need to make money on DraftStreet.  Just for signing up through our unique link you'll get a FREE entry into one-day a league with prizes and if you decide to deposit you'll get a %100 bonus up to $200 on your first deposit.
At DraftStreet, all the inconveniences and frustrations from season long leagues are gone and you can experience the excitement of winning your fantasy championship every single night.  Sign up now, compete against me and change the way you play fantasy sports, forever.
 [am4show have='p4;p3;p7;p11;' guest_error='Front Office' user_error='Front Office' ]
The Games:
Nashville Predators @ Chicago Blackhawks:
This game is going to be fantasy gold. We don't want to get cute tonight with two really great matchups to exploit on the schedule, so my goal here will be to use my four maximum Blackhawks players by getting exposure to both of the top lines. I played around with the pricing a little bit, and I found that Marian Hossa (who is now skating with Jonathan Toews and Kris Versteeg) was going to be a must play for me. I wanted to get a second player from this line, so Versteeg was an option for me. But I was kind of unhappy with having to downgrade from Hampus Lindholm. Later, when I reveal my lineup, you can choose to downgrade him if you would like. I'd use Versteeg in that scenario, and maybe go with a defenseman like Jamie McBain. Alas, I ended up going with the entire second line for the Blackhawks as well (so that I can fit Perry and Getzlaf). I have exposure to Michal Handzus, Andrew Shaw and Patrick Sharp. Of course, Nick Leddy, Duncan Keith, as well as even Ben Smith are in play tonight in addition to all the Blackhawks I have already mentioned.
Florida Panthers @ Anaheim Ducks: 
This game is the other fantasy gold mine game. I have exposure to Hampus Lindholm (as I already mentioned) Ryan Getzlaf, Corey Perry and Patrick Maroon. It's tough because you can only target four players from one team, so those were the four that  I chose. Maroon is getting time on the number one power-play unit, so that's why I chose him. I suggest copying those Ducks players into your lineup as well.
Toronto Maple Leafs @ New Jersey Devils:
Cory Schneider always has the ability to stand on his head and give the Devils a win. I expect, or is it hope? that the Devils will get the win tonight on the back of Cory. He fit perfectly into my roster, so I figured that he would be a good addition for the price of only $16k. If you so choose to remove any of the Blackhawks or Ducks from your lineup, you can always upgrade your goaltender to Jonas Hiller, but that move holds some danger, as he is yet to be confirmed and Draft Street doesn't have late swap.
Buffalo Sabres @ Vancouver Canucks
If you want to get really ballsy, go with Nathan Lieuwen of the Buffalo Sabres. The Canucks will be missing quite a few players in this game. Alexandre Burrows is already confirmed to be out, and Ryan Kesler is a game-time-decision.
I like Tyler Ennis and Drew Stafford as sneaky plays from this game. Also, Rasmus Ristolainen is getting time on the number one power-play unit, and he is just $2k on Draft Street, so I plugged him in. On the Vancouver side, I'd get exposure to Nicklas Jensen if you intend on playing multiple lineups.
My Lineup:
NHL $600 GUARANTEED
FANTASY HOCKEY 2013
YOUR TEAM: KYLEBUSCHNO1FAN