Fantasy Hockey Daily Fix, Thursday March 10th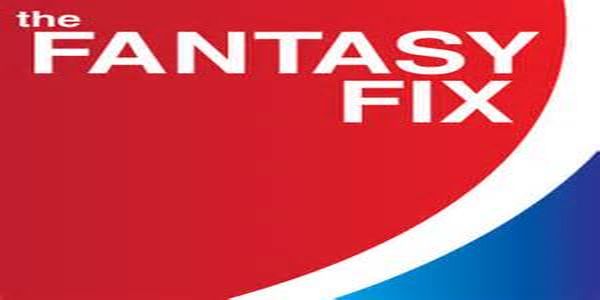 Its a big night in the NHL, the last big one of the year for Daily Fantasy. It's a tricky one too, because tons of teams are resting their starters. For example, John Curry will be starting in net for the Minnesota Wild. Um, who? Yeah, I have no idea who the heck that is either. It's details like that, which will be important today as the deciding factor when making your lineups. Let's figure out which games to target and which games to stay away from.
If you would like to become a Front Office member, it costs only $19 for an entire year-to-date subscription to our "Premium Content package". For a complete list of all the benefits of a FULL Front Office subscription, please view this page. If you are eager, and simply want to jump straight to the signup page, please visit this page, and select the $18.99 Premium Content plan if you wish to just purchase access to these and many other articles during the week.
Our Front Office members have the unique ability to see my lineup that I am using on a given day. If you are a Front Office member, make sure to follow @TFF_FrontOffice on Twitter so you can see my lineup when I tweet it out.
Games to Target:
I want to focus on teams/players that look like that they have not mailed it in as the season has winded down, therefore my first goalie target will be in…

Washington Capitals @ Carolina Hurricanes
Anton Khudobin has a ridiculous .947 save percentage in his past eight games for the Hurricanes, and the Capitals were just eliminated from the playoff race last night. It's possible he slips up and lets a couple in via Backstrom/Ovechkin, but against the Dallas Stars and Pittsburgh Penguins recently, Khudobin had a .971 and .968 save percentage respectively. In this game, i'd also look at Jeff Skinner. 
Philadelphia Flyers @ Tampa Bay Lightning
Well Ben Bishop has been declared out for the remainder of the regular season, which means Anders Lindback will get the call in net for the Lightning. In net for the Flyers is Ray Emery who has been a surprise his last four games with a .933 save percentage. I'm not buying it however. I'm all over Valtteri Filppula and Ryan Callahan tonight for the Lightning, as well as Victor Hedman. Once again, Steven Stamkos is probably too expensive and he might still see a lot of Sean Couturier despite the Lightning being at home. For me, Wayne Simmonds and Brayden Schenn are the targets for the Flyers. Don't play either goalie.
*News Note: Michael Kostka is in for the Lightning, and Sami Salo is out with an upper-body injury.
St. Louis Blues @ Minnesota Wild
In their last game, the Blues rested David Backes and Alex Steen (sort of) as both only played 10.9% of the teams even strength time on ice. Many people will be on those guys tonight, and they could pay off with a goal or two in limited ice time with John Curry in net tonight for Minnesota but I just don't think it's worth the risk. I'd be rolling out Patrik Berglund – T.J. Oshie and Vladimir Sobotka with confidence tonight as a line stack for a GPP. For Minnesota, I think Zach Parise – Jason Pominville have to be in play like always. If the Blues are resting their top forwards on even strength time — which probably will happen — then Parise will have a field day tonight.
Boston Bruins @ Winnipeg Jets
Word just came down that Michael Hutchinson will start in net for the Winnipeg Jets. It's going to be hard to predict who on the Bruins will play the most, but Carl Soderberg and Reilly Smith look like fabulous targets tonight against a Jets team that gives up a ton of goals when an NHL caliber starting goaltender is in net… let alone when there isn't one! A full team Bruins stack is reasonable for a GPP, but stick to the players I mentioned for your cash games.
Colorado Avalanche @ Vancouver Canucks
Nathan MacKinnon, Gabriel Landeskog and Paul Stastny are my main guys in play for this game in cash games. Jacob Markstrom is in net for the  Canucks, and he is absolutely awful. Similarly like the Bruins, an Avs stack for a GPP is a good route, but again, in cash games stick to those players. It's hard to take risks on nights like tonight, but they could also pay off in a huge way.
Remember, if you want to use our lineup tonight, just make sure to become a Front Office Member and follow @TFF_FrontOffice on Twitter!
Remember, if you have yet to sign up for Draft Street, please use this link: 
DraftStreet offers everything from your traditional snake drafts and salary cap leagues to their unique pick'em style competitions which you can read more about 
here in this free article
.  You can play every day for real cash prizes and get paid out when the night ends.
The Fantasy Fix will be here all year long to give you the tips, tricks, and hints you need to make money on DraftStreet.  Just for signing up through our unique link you'll get a FREE entry into one-day a league with prizes and if you decide to deposit you'll get a %100 bonus up to $200 on your first deposit.
At DraftStreet, all the inconveniences and frustrations from season long leagues are gone and you can experience the excitement of winning your fantasy championship every single night.  Sign up now, compete against me and change the way you play fantasy sports, forever.