Five Hole Friday: Goalie Talk and Rankings for Week 5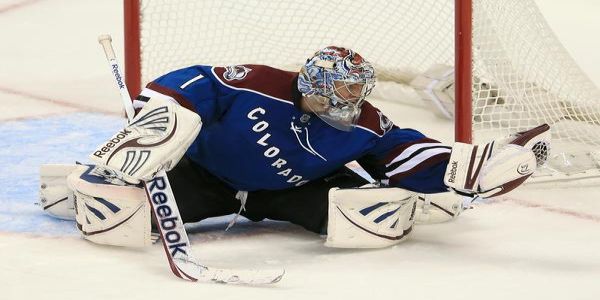 Sad news coming out of Denver this week, as Colorado Avalanche goaltender Semyon Varlamov turned himself in to police Wednesday night after an alleged altercation with his girlfriend. A warrant was issued for his arrest, and Varlamov was released from custody Thursday. This situation is far from settled, but it is a black eye now and going forward for the net-minder. I know this is a fantasy website and a column on fantasy hockey, but what happens with Varlamov going forward is more important than fantasy. Allegedly kicking your girlfriend or anyone is frowned upon, and kidnapping is taken very seriously in the court of law. Instead of worrying of how Semyon will hurt your fantasy team with future court dates and more, worry about how too many domestic abuse incidents happen.
The top ten gets another shakeup this week, as Craig Anderson and Henrik Lundqvist are trending in opposite directions. Anderson has had bad luck over the past few games, including surrendering six goals Tuesday against Chicago. I attended the game, and the Blackhawks had at least 20 A-plus chances against the Park Ridge, Illinois native. For those that see that as a vague statement, an A-plus chance is a credited shot in between the face-off circles in the offensive zone and the goalie.
Any netminder put on an island like that3 will surrender multiple scores.
Lundqvist seems to be getting back on track after a rough start to the season for him and the New York Rangers. He stopped 54 of 56 shots this week in two starts, and earned fantasy owners one win and one shutout. If Henrik keeps playing well and is getting wins, it will help fantasy teams who were patient with their Rangers players.
While the two are moving in different directions, any netminder in the top ten on this list is a must-start.
Rising
James Reimer– Toronto Maple Leafs: Don't call it a goalie controversy, but more an embarrassment of riches. Reimer came back from injury like he never missed time, earning two wins and stopping 79 of 80 shots this past week. Jonathan Bernier owners have to have Reimer on their bench as both will get the chance to start. It also never hurts that the netminders are on a team that has won 10 of 14 games to start the season.
Marc-Andre Fleury is now a top ten goalie. Thank God the playoffs are separate from the fantasy hockey season.
Falling
Pekka Rinne– Nashville Predators: The hip infection that has sent Rinne home is nothing short of scary. Good thing for him, he is expected to fully recover within the next month. After that, it is just a matter of getting back into game shape. With other second and third tier starters playing will in between the 11-20 spot range, Rinne has to drop until he is healthy and Nashville shows that they can win in front of him.
Josh Harding– Minnesota Wild: When Nicklas Backstrom is ailing, Josh Harding is healthy. When Josh Harding is hurting, Nicklas Backstrom is 100%. If both goaltenders weren't so good, the Wild would be the ones hurting for wins. Harding is still worth owning, but it may be tough to see him get a decent shot at starts when he does get back into the lineup as Backstrom has been the guy for a while.