Five Hole Friday: Goalie Talk and Rankings for Week 6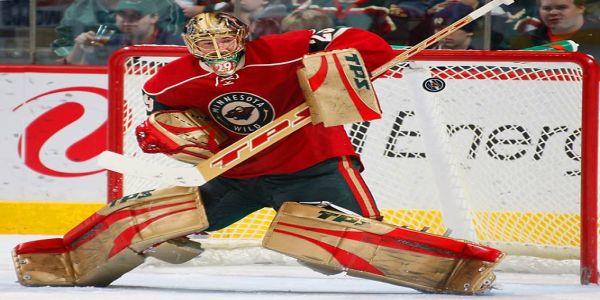 There is a logjam forming in the top half of The Fantasy Fix's goalie rankings, and owners should be happy about it. Aside from injuries and a rough week, the top 15 is the same. Craig Anderson's neck injury is a concern, but not as much of a concern as the defensive lapses happening in front of the Ottawa net. When healthy, Anderson is a top 10 netminder.
Seeing the return of health for a few goaltenders has been a boon in fantasy. Kari Lehtonen is playing extremely well for Dallas, and the team in front of him is starting to play like the playoff contender I thought they would be. Lehtonen's goals against is hovering around 2.00, which is much better than his career 2.66 GAA. It should be interesting to see if he regresses sooner rather than later.
Niklas Backstrom has been healthy for a while now, but a white-hot Josh Harding is keeping him from getting a crack at another start. Backstrom has also given up six goals in his last three games. His play has been alarming in a negative way, but if Harding were to slip up at any point, Backstrom could very well return to form playing with an above average team skating ahead of him.
Rising
Josh Harding– Minnesota Wild: In Harding's last four starts, he has allowed six goals and has one shutout. It has been an impressive run to start the season for a player dealing with a debilitating illness. I was already impressed with his ability to handle his challenges, but this is exciting and encouraging to watch. Even with Niklas Backstrom chomping at the bit to earn playing time, Harding is the goalie to own for the Wild.
Braden Holtby– Washington Capitals: Much like the Capitals as a team, Holtby has been up-and-down this season, but is showing why he is the unquestioned starter in D.C. He has only given up three goals or more in one start over the past two weeks. Holtby's last two wins have come against playoff-caliber teams, and he even scored a win against the equally hot Harding. Holtby will have to fall off a cliff to lose the lion's share of starts to Michael Neuvirth.
Robin Lehner– Ottawa Senators: Someone has to start for the Senators, and Lehner has been up to the task. The defense for the Canadian capital is worthy of a shutdown, but until that group decides to wake up, Lehner and a healthy Craig Anderson will be asked to perform miracles more often than not.
Falling
Sergei Bobrovsky– Columbus Blue Jackets: As the Blue Jackets meander in mediocrity, the reigning Vezina Trophy winner is showing that last season was more luck than talent. "Bob" gave way to Curtis McElhinney for consecutive starts this past week, and may lose more if he cannot show flashes from last season. His goals against has risen a staggering 0.80 from his best campaign of his career.
Jimmy Howard– Detroit Red Wings: Howard has won two of his eight starts since returning from injury and has given up 22 goals in those contests. His injury may not be fully healed, but one thing that cannot be questioned is the iffy play of Detroit's defense. His 2.67 goals against should drop as the season wears on, but there needs to be some change soon before the team's issues effect their stud goalie's fantasy value.