NHL Eastern Conference Semifinal Predictions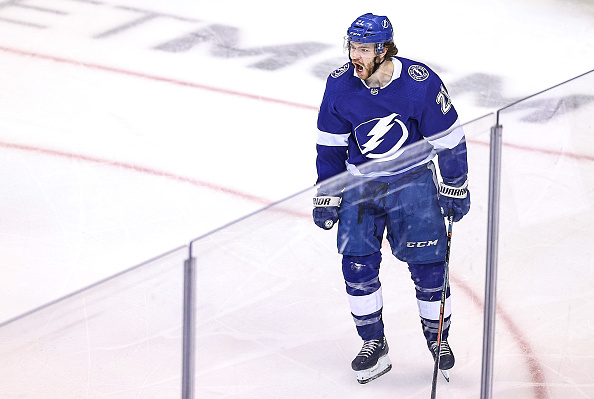 Like the Western Conference, we went 2-2 with our predictions in the East. Tampa Bay and Philadelphia advanced as predicted, but Carolina and Washginton weren't able to get the job done. Congratulations to the teams for making it this far, but the work is far from over. The quest for Lord Stanley will continue until only one team remains. Let's take a look at the matchups in the East and pick some winners.
If you missed the Western Conference semifinal predictions, you can find it here
Philadelphia Flyers Vs. New York Islanders
Prediction: New York in 6
Some people are going to sleep on this series because it features the Islanders, but this is the series we should all be paying attention to. Both teams have good goaltending, a lot of depth, and the ability to make it to the Stanley Cup Finals. Yes, the Islanders can make it that far.
In their series against Washington, they did exactly what they needed to do: score goals and make it difficult for Washington to find offence. Ovechkin did some damage, but he didn't have nearly enough space to do what he's capable of. This Islander team is well coached, and they play as a team better than anyone else.
For Philadelphia, they are going to have their hands full with a team that, on paper, may not be loaded with a ton of goal scoring talent, but have a lot of scoring depth. The Flyers barely survived game six, and had scored just five goals prior to game six against Montreal. Carey Price had a big part in that, and while Semyon Varlamov is no Price, he's been exceptionally good for New York since the beginning of the playoffs.
Like I said, people may think this series is going to be a snoozefest, but I want to see how the Flyers handle a team like the Islanders, who are a lot better than people want to believe. Everyone in their lineup contributes offensively, and their secret weapon fourth line is probably the best one in the league. If the Flyers want to move on to the next round, Carter Hart may need to steal a page out of his idol's books and stand on his head to make it happen. It's not impossible, but we shouldn't expect any miracles here. 
Tampa Bay Lightning Vs. Boston Bruins
Prediction: Tampa Bay in 7
This is the series everyone will be watching in the East. The expectation is the winner of this series will be the team heading to the Stanley Cup Finals. Both teams have been good up till now, but not perfect. This series can either be a battle of two good defensive hockey teams, or loaded with goals. One thing is for sure: it will be exciting.
For Boston, the key to winning will be containing Tampa Bay's top line. With Steven Stamkos still out of the lineup, the Lightning have one line that can do some serious damage. Outside of Brayden Point and Nikita Kucherov, no other player has more than four points in these playoffs. Patrice Bergeron and company are elite when it comes to shutting down the opponent's top players, but can they do it for seven games?
That being said, the Lighting have more depth than the Bruins, and if they can get some secondary scoring, that would help. At some point, someone is going to step up and score an important goal, because we know that in the playoffs, your bottom six plays a key role in how far you go in the postseason.
The status of Stamkos is also something that could change this series. It's no secret that the Lightning desperately need their captain back in the lineup. Offensively, that would give them another weapon for Boston to try and defend against. We don't know when he will be ready to return, but the earlier the better.
The wild card in this series will be Jaroslav Halak. With Tuukka Rask returning home tobe with his family, Halak has the entire net to himself. He's been really good since joining the Bruins, but can he handle the starting goalie role? One would tend to say yes, but I'm not sold on that just yet. We know what he's capable of (Montreal fans remember the run of 2010), but can he pull off that magic again. Maybe he won't need to be that good for his team to advance to the next round, but it's going to be a task to outperform Andrei Vasilevskiy.
The Russian netminder has given up only 19 goals on 261 shots. The Bruins are a tough, physical team, and I expect them to try and get a lot of traffic in front of Vasi. If he can handle his business in the blue paint, his team will handle their business in front of him.
This will be a fun series to watch, and like most people, I'll be rooting for a lot of goals. Let's see if Tampa Bay has what it takes to make it to the Eastern Conference Finals.