NHL Playoffs: Into The Middle, Round 2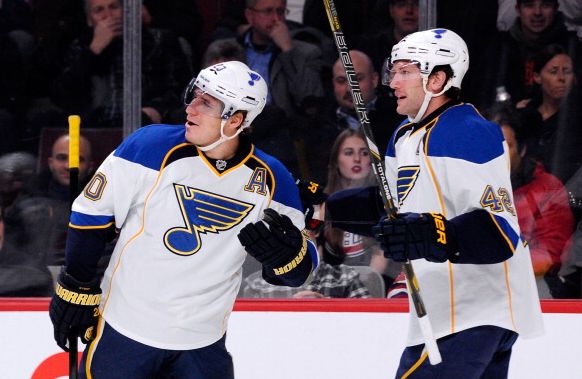 The second round has featured some unexpectedly good match-ups but also has a mucked up battle between two bitter rivals in Washington and Pittsburgh. It has also featured a yo-yo series between Tampa Bay and New York along with a Dallas team that still cannot find a goaltender who can stop the puck even somewhat consistently.
These are series that have featured tons of oddities but the goal here is to give a quick snapshot with daily fantasy perspective. This will be much faster because of fewer teams to worry about and some entrenched tendencies that are bearing fruit. Anyway, here we go!
Tampa Bay Lightning vs. New York Islanders
Tampa has scored 12 goals in this three game series and people will debate that they are the better team. However, the Islanders are scrappy even without John Tavares scoring (no points in last two games). Nikita Kucherov and Tyler Johnson are the keys to the Tampa car as Ben Bishop has been uneven in this series. To be fair, both of these teams have some firepower in bunches and that Islanders fourth line reminds most anyone of the 2012 New Jersey Devils fourth line that could score when needed besides softening up the opponent. At some points, this series will turn more to defense and goaltending but those times may be more fleeting. It will all come down to secondary scoring.
Pittsburgh Penguins vs. Washington Capitals 
Most everything in this series says it should be tied at the least and yet Pittsburgh is up three games to one. The reason is that the Capitals are not playing the big points of the game well and the Penguins are. Matt Murray has caught some breaks but he has done pretty well in this series against Braden Holtby of all people who has looked a little shaky. It seems like in the last three games Holtby has at least one or two bad moments in each game lately and that has been costly. Pittsburgh is 0 for the series on the power play to boot. Washington has dominated stretches but cannot execute when it counts. Will the Capitals flip the script? The Penguins killer instinct can be a problem.
Dallas Stars vs. St. Louis Blues
A team with sub .900 goaltending should almost give up and walk away immediately but Dallas is still only down 2-1 in this series for now. It makes owning Dallas goalies difficult as it has been all season long. St. Louis has better goaltending and that has been a difference especially in games two and three. Too many times, the Blues line one and two were allowed to score in Game 3 and those six goals could have been more if not for players missing wide open chances. That is a sobering thought. One does wonder what this series might have become if Tyler Seguin was healthy but his prognosis is not very good at the moment. If Dallas continues to not counter the physical nature of St. Louis, then the plays will be much heavier on the Blues side.
San Jose Sharks vs. Nashville Predators
The series come down to how the Shea Weber-Roman Josi pairing handles the top San Jose line and power play unit. It really does have a ripple effect as San Jose was able to get the better of this in Games 1 and 2 while Nashville bounced back in Game 3 as the PDO finally turned a little in the Predators' favor. Something of note…the Predators beat San Jose goalie, Martin Jones, three times up on the high glove. How? They went down low and then elevated later. They actually worked the netminder which is something San Jose did really well against Los Angeles and early in this series, too. Game 4 will be very important in determining if this is a long or short series. San Jose has an advantage in the sense that they have the firepower but must remember to slow down Nashville better. They have played with fire so far and if not careful, Nashville can burn them. The Sharks special teams must be special or Nashville plays will become as or more prevalent.