NHL Qualifying Round: Eastern Conference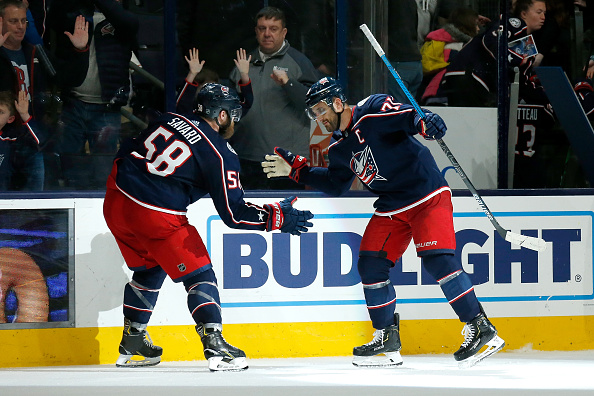 It feels like a million years ago since we had meaningful hockey. The pandemic put a halt to hockey, and to the world of sports, but on Saturday, we will have meaningful hockey back!
The format for this year is a little different; eight teams will play a best-of-five series to determine who will make it to the next round. The top four teams in each conference will play each other in a round robin tournament, with the winner claiming the top spot in the division. For the bottom eight teams, it's win three games, or go home. Let's take a look at those matchups and pick some winners!
If you missed the breakdown of the Western Conference, you can find it here.
New York Islanders Vs. Florida Panthers
Prediction: Islanders in 5
It wasn't easy picking a winner in this series, but the Islanders have the best chance at winning this series. The Panthers are a good team, but Sergei Bobrovsky has been #NotGood all season, and in a short series, you need your goalie to make the difference. Even if the Islanders don't have a true starting goalie, Barry Trotz has his team playing some tight defensive hockey, and in the end, they should be able to score enough goals to help them move on to the next round. 
Carolina Hurricanes Vs. New York Rangers
Prediction: Rangers in 4
It's crazy to think that the New York Rangers were supposed to be rebuilding this season, yet here they are, in the playoffs, with an actual chance at moving on to the next round. The Hurricanes are a good team, but this Rangers team is just something else.
Their goaltending situation is still very much up in the air, and that scares me, but in my mind, Igor Shesterkin has earned the opportunity to start game one. Henrik Lundqvist is the veteran, and he has a ton of experience, but he's clearly on the decline, and his stats this season were the worst of his career. I'm not even convinced that they use him as the backup goalie during the series. 
On the flip side, the Hurricanes have a ton of talent up front, led by superstar centerman Sebastian Aho. Their top-9 is deep, but the same can't be said about their defence. Dougie Hamilton missed an extended amount of time this season due to a broken leg, and it looks like he won't be available to the team for the first round with a new "undisclosed" injury. Couple that with Sami Vatanen coming back after a long absence due to his injury issue, and Brett Pesce out with a shoulder injury, this defence is one injury away from being completely broken. 
The Rangers were getting hot at the right time before everything went into lock down, and no Hamilton or Pesce means others will have to step up and try to contain players like Panarin and Zibanejad. Good luck with that. 
In the end, this will be a fun series to watch, but the holes on the Carolina blue line are too big, and I expect the Rangers to exploit them a lot in a short five game series.
Toronto Maple Leafs Vs. Columbus Blue Jackets
Prediction: Columbus in 4
I understand all the hype behind the Leafs and their stacked offence, but let's get real for a minute; they aren't built to win a championship. They are so much fun to watch, but they have holes, A LOT of them, and this Columbus team is way better than people give them credit.
There's no reason for Toronto to be considered heavy favourites in this series, considering both teams finished with 81-points in the regular season. That's despite Toronto finishing third in GF/GM (3.39/GM) and Columbus having to deal with a ton of injuries. This series might seem like a mismatch on paper, but on the ice, it's a close one.
It's no secret that Toronto has a below average defence, and Frederik Andersen isn't good enough to steal a game for his team. The Leafs "team defence" is nonexistent, and that's really the only way they will be able to win this series.
I'm excited to see what John Tortorella will be able to do with a healthy roster. He has his team playing a hard nose, blue collar type of game. The Blue Jackets won't be able to outscore the Leafs, so they need to play excellent defence, and hope for some magic from starting goalie Evlis Merzlikins. 
I know this isn't what Toronto fans want to hear, but it is what it is. Defence wins championships, and the Leafs have no defence and an average goalie. They might win a game, maybe two, but they aren't going to reinvent themselves during this series and start playing team defence, and that will be the reason they get sent home early. 
Pittsburgh Penguins Vs. Montreal Canadiens
Prediction: Pittsburgh in 4
As excited as I am to see my Habs in the playoffs, I know they shouldn't be here. They had 19 regulation wins this season– the lowest of any team to qualify– and they finished with a .500 record. I'd love to see them go on a long run, but the thought of having to face a healthy Crosby, Malkin, Letang, Guentzel, etc. gives me nightmares. 
The Canadiens have an advantage in goal, but asking Carey Price to be Jaroslav Halak from 2010 is a bit too much. He would have to steal all three games for his team to even have a chance at moving on to the next round, and you know it's only a matter of time before Pittsburgh's offence takes advantage of an relatively inexperienced Montreal blue line. 
All that being said, the Habs can get past Pittsburgh if they find a way to get a couple of pucks past Matt Murray. Winning the first game of the series is more important than ever, and if the Penguins do decide to roll with Murray in game one, I can see a scenario where the Habs win game one, and maybe even game two if they return to him. 
If the Penguins are smart, they roll with their better goalie (Tristan Jarry in case you're confused) and sweep les Canadiens in three. 
It's unfortunately that Montreal had to draw the Penguins, but it will allow me to enjoy at least three games in August, and then move onto watching the rest of the playoffs as a casual fan without further damaging my heart.