NHL Season Review: Arizona Coyotes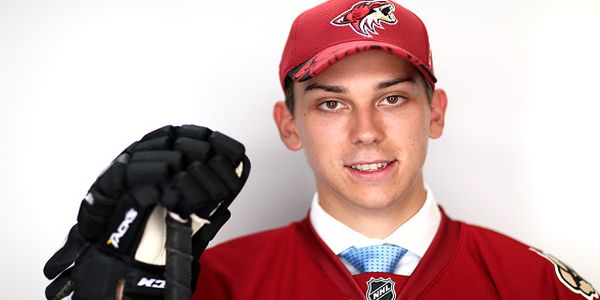 Welcome to NHL season review: a brand new series that will breakdown every NHL team this off season. You can expect to see a new post everyday until the end of July, starting from the 30th place team, and finishing with the Stanley Cup champions. With so many changes in the off season, some teams will be improving dramatically, while others will be forced to make some tough decisions for the future. It's going to be a fun month of hockey talk, so sit down, hold on tight and enjoy the ride.
Year in Review
 2014-2015 Stats
Record: 24-50-8 (56 points)
Goals per game: 2.01 (29th)
Goals against per game: 3.26 (28th)
Power play: 20.0% (7th)
Penalty kill: 76.7% (29th)
Shots per game: 29.2 (23rd)
Shots against per game: 33.2 (27th)
Without mentioning all the off-ice distractions the Coyotes and their fans have to deal with on a daily basis, Arizona had one of the worst seasons in team history. After a successful 2011-12 season that saw them win 42 games and go all the way to the Conference Finals, the team has now missed the playoffs three straight years and are in full rebuild mode. With so many questions about whether or not the Coyotes will play in Glendale next season, management may need to continue to liquidate players and collect draft picks in the hopes of acquiring young talent for the future, wherever that future is.
Offseason Game Plan
According to CapFriendly.com, no NHL team has more cap space available than the Coyotes this offseason. They currently sit at an estimated cap hit of $47.9M—about $5M below the NHL salary cap floor—with no intentions on signing high priced free agents. The Coyotes have many needs to address this off season, but in all honestly, they will most likely address very few of them and look to lock up last place in the NHL next season.
Don Maloney did make some moves on a busy first day of free agency, signing Brad Richardson, Dylan Reese, Steve Downie, Zbynek Michalek, Stanley Cup champion Antoine Vermette and new backup goalie Andres Lindback. Maloney also acquired Boyd Gordon from the Edmonton Oilers in exchange for LW Lauri Korpikoski. None of these moves are considered major acquisitions, but depth on any team is important.
Despite all the negativity surrounding the team, fans in the desert can look forward to seeing some of the best up-and-coming players in the league hitting the ice next season. The expectation is that World Junior champions Max Domi and Anthony Duclair will be on the 23-man roster come October, and the third overall pick in this year's NHL draft, Dylan Strome, will get a real shot to make the team out of training camp. Domi and Duclair had instant chemistry back in December at the World Juniors, and the hope is that success will transfer over to the NHL. As for Strome, the kid dominated the OHL last season—winning the OHL scoring title and being named the OHL sportsmanlike player of the year. With his 129 points (45G, 84A) in 68 games last season for the Erie Otters, fans in Arizona will be treated to a show next season if he can replicate his junior success in the NHL.
Overall, the Coyotes are a mess on and off the ice, but they only thing management can control is what they do on the ice. While the league and Anthony Leblanc continue to fight the city of Glendale on playing in Arizona, fans should do as much as possible to help support their team. Even if Arizona isn't a hockey market, the future of that team on the ice is bright, and if fans show up to games and support their team, hockey in the desert may survive after all.