Peaks and Valleys: Players That Can Help and Hinder Your Fantasy Team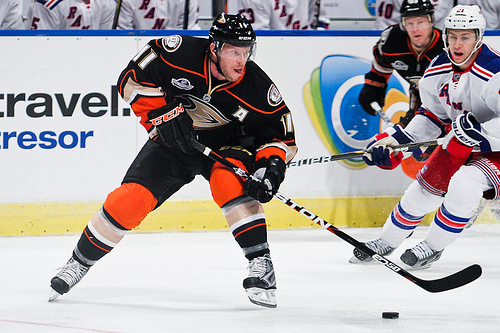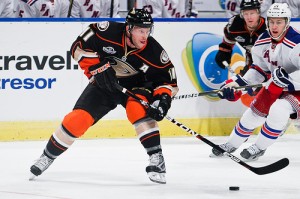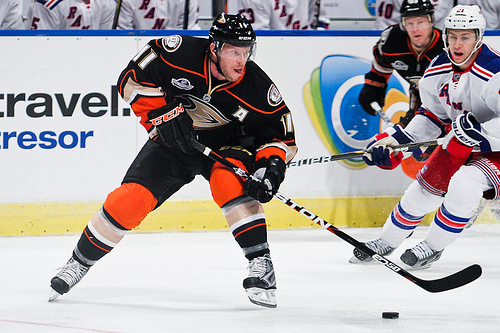 Welcome to latest (and first edition) of Peaks and Valleys, a weekly look at players to target who are on the rise, and players who you may want to consider letting go. You will not see players that are studs in fantasy. Players like Sid Crosby and Daniel Sedin should never be dropped, except for a long-term injury. The players you will see could be good for a week or two push, or a nice addition to your fantasy team for the rest of the season.
Players That Are Peaking
Saku Koivu, Center, Anaheim Ducks: He may be over the peak age-wise, but Koivu is playing extremely well in the first quarter of the season. His 4 goals and 13 points in 11 games are impressive, even if it is not sustainable. Veteran players usually benefit the most from layoffs for health and recovery reasons, and the Finland-native is no exception. Surprisingly, Koivu is still available in a handful of leagues, as even the slowest of owners are catching on to his hot start. If he is available, drop your Kris Versteeg types that are not known for their consistency.
Matt Read, Center, Philadelphia Flyers: Read is starting to peak as a player, and it is turning into points on the stat sheet and more minutes in important situations. He is averaging 18 minutes a game and is seeing more time on the power play. He is a nice addition to your forward group, potting 5 goals and playing plus hockey. His availability varies between 35 and 50%, depending on who hosts your league. Philly is expected to be atop the Eastern Conference, which means Read could be expected to be the secondary scoring needed to stay on top.
James Reimer, Goaltender, Toronto Maple Leafs: Five wins in eight starts, a save percentage of 93%, and one shutout. If this was 2010-11, this would be the hot start a rookie named James Reimer would have put up. He has shaken off a very shaky second season in 2011-12, and has taken over the starting gig in hockey-mad Toronto. Goaltending is at a premium in a shortened season, and any hot hand needs to be owned. Reimer's only issue so far is that his team has had problems winning at home in the first quarter of the season. He is available in around 25% of leagues, so get him as your 3rd/4th goalie and ride out his hot streak.
Others Near The Top of The Peak: Michael Grabner (NYI), Pascal Dupuis (PIT), Brent Burns (SJ)
Players That Are Stuck In the Valley
Mike Richards, Center, L.A. Kings: Richards finally got the goal scoring monkey off his back against the lowly Blue Jackets. Still, he has a couple other monkeys on his back. His minus-six plus/minus rating is alarming, and his inability to get points during five-on-five play has to change sooner than later. If a player like Saku Koivu (above) or Alex Steen is available still, Richards could be dropped. If you want to see if he can shake off the extended Stanley Cup hangover for another week, it cannot hurt either. With the lack of time off and quick pace of the schedule, fantasy owners have to be able to make important decisions sooner. One week is about the maximum amount of time you can wait with three to five games being played a week.
Vladimir Tarasenko, Right Wing, St. Louis Blues: After a scorching January, Vladimir Tarasenko has gone cold in February. Heading into the week for lovers, the rookie from Russia has one assist and a minus-five rating in four games this month. I am not advising you to drop him this instance, but it is not common to see rookies and young players to go through extreme highs and lows in scoring. If you own him, ride out this first slump, unless you have to have someone on the waiver wire, or can get a proven guy like a Vallteri Filppula in a trade. You won't be able to snag a top guy in a single player deal, but secondary and tertiary players could be had if the owner really wants Tarasenko.
Jonas Hiller, Goaltender, Anaheim Ducks: Hiller is one of those guys you feel for. After carrying the Ducks in their lower times in the last few years of the 2000's, the team has started to show promise, just in time for the injury bug to rear its ugly head. Hiller's injuries have been well documented, but his battle with post-concussion syndrome scared most fantasy owners away for good. If you took a flyer on him and his talent, it may be time to cut bait for good. I did. Like I stated earlier, goalie play is a premium with only so many fantasy goalie spots in a shortened season. Hiller's backup, Viktor Fasth, is a great addition to your team if you are dropping a goalie like Hiller.
Others Down In the Valley: Shane Doan (PHX), Travis Zajac (NJ), Kris Versteeg (FLA)
Catch more of my sports and entertainment ramblings on Twitter @Jeffrotull44