Penguins Defenseman Kris Letang Out Indefinitely: Reaction and Analysis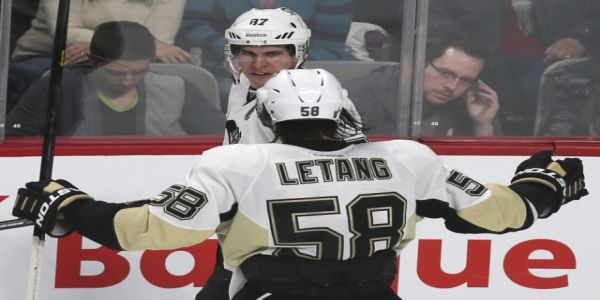 Yesterday, the Pittsburgh Penguins announced that superstar defenseman Kris Letang will be out indefinitely with a lower body injury. Letang's injury changes the shape of the Pittsburgh Penguins season as well the defense position in Fantasy Hockey. This article assumes Letang will miss significant time.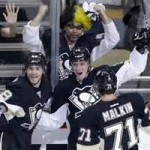 This off-season Letang re-upped with Pittsburgh on an 8-year $58-million extension. The 6'0 26-year-old defenseman has been a steal of epic proportions for the Penguins as he was only a third-round pick in the 2005 NHL Draft (yes the same year they took Crosby at #1). Letang finished with a point-per-game last year for the first time in his career (38 points in 35 games) after recording 42 points in 51 games in 2011-2012.
Letang has averaged 25 minutes per game and a +17 plus/minus rating over the past three seasons in addition to his excellent offensive play. He has been nothing short of a workhorse when healthy but staying on the ice has been a problem for the Quebec native. In his first six professional seasons, Letang has played in 82 games just once. In 2010-2011 when Letang was 23, he proved to be a force offensively (50 points in 82 games) and physically (101 penalty minutes).
Given Letang's health problems, he seems to really be living up to his skill-set as a Bobby Orr "lite", because, let's face it, nobody will ever be comparable to Bobby Orr in his full glory. If the offensive-minded Letang can't stay healthy it's going to be a struggle for Pittsburgh to return to the cup.
The effect on any sort of significant injury to Letang will be really felt in Pittsburgh this year. For starters, Letang skated on the second line of the penalty-kill unit last year with former Penguin Douglas Murray meaning that the Pens will desperately need new addition Rob Scuderi to be the workhorse on the penalty-kill that he was for the Los Angeles Kings last year. Scuderi is likely to step up effectively in that role given that he led the Kings in penalty-kill time-on-ice last season, but he didn't play at all on the power-play. Letang led the Penguins in power-play time-on-ice, averaging four minutes and 37 seconds of power-play time per game which was good for fourth overall in the NHL.
Letang's absence will bring the Penguins a significantly less effective power-play and defensive depth problems. This division (Metropolitan) was already a crapshoot, with Pittsburgh being the only team that stood out from the rest; now, it's a full-fledged free-for-all.
Defensemen like Kris Letang change the scope of the position for Fantasy Hockey. Letang's fellow elite offensive defensemen Erik Karlsson, P.K. Subban, and Dustin Byfuglien all gain significant value with the injury to Letang, specifically Karlsson. Karlsson, a 23-year-old super-star defenseman from the Ottawa Senators is already worth a first-round pick in Fantasy Hockey and now is worthy of being taken at #5 right behind the Crosby-Stamkos-Malkin-Ovechkin quartet.
Replacing a player of Letang's caliber is simply impossible but available defensemen that have upside include the following:
Detroit Red Wings defenseman Danny DeKeyser (11.5 percent owned)
Minnesota Wild defenseman Jared Spurgeon (69.0 percent owned)
Columbus Blue Jackets defenseman Ryan Murray (3.0 percent owned)
Minnesota Wild defenseman Jonas Brodin (51.5 percent owned)