Slap Shot Podcast Episode 9– Duncan Keith Suspension and How to Increasing Scoring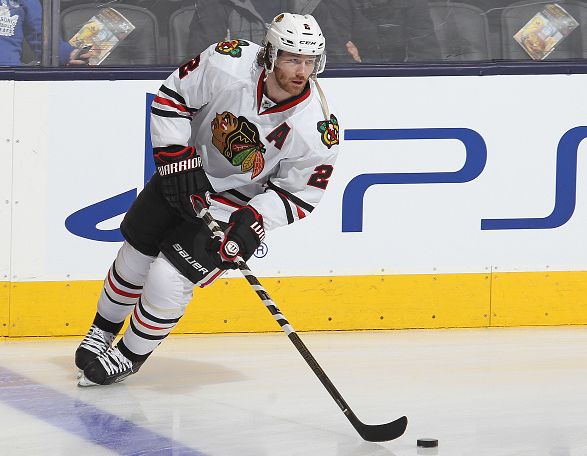 Slap Shot Podcast is a hockey-only podcast available at The Fantasy Fix that will cover everything– from season-long fantasy hockey to DFS and everything in between. If you have any questions you'd like to have answered, make sure to check out the NHL Forum and don't forget to follow the podcast on Twitter @SlapShotPodcast and on iTunes!
Duncan Keith got himself into some hot water last week thanks to a vicious slash to the face of Charlie Coyle. The NHL handed him a six-game suspension, but is that really enough?
NHL GMs met in Florida three weeks ago to discuss expansion and rule changes. NHL scoring has slowly declined since the first lockout, so how does the league increase scoring? I give you three changes that could instantly help increase scoring as of next season.
If you love the podcast, don't forget to subscribe/rate it on iTunes!