Stanley Cup Playoffs Predictions: Western Conference Semifinals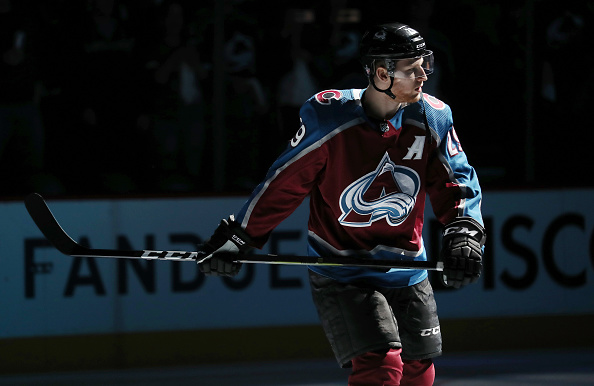 Congratulations to the four teams for making it this far. The first round saw a ton of surprises, and we will probably see more in the second round. No team wants to go home now, but only two teams can make it to the Conference Finals. Let's take a look at which teams should make it to the next round.
As always, you can send your love/hate tweets to me on Twitter @fuzzychris91.
San Jose Sharks Vs. Colorado Avalanche
Prediction: Colorado in 6
If you missed the third period of game seven between the Sharks and the Golden Knights, you missed the most exciting period of hockey ever. From the Sharks being down 3-0 in the third, to the questionable major penalty on Eakin, to the four power play goals in four minutes, it was complete madness. The Golden Knights just couldn't get the job done, and San Jose took advantage.
On the other side, Colorado made the Western Conference regular season champions look like they were average. Nathan MacKinnon was unstoppable and Philipp has taken his game to another level. No one really gave Colorado a chance to get past the first round, but they showed the entire hockey world that they are serious contenders for the Stanley Cup.
The match up between both teams should be an intense battle, but Colorado will prevail and move on to the next round.
San Jose can make this a series if two things happen: Martin Jones elevates his game to another level and Joe Pavelski doesn't miss an extended period of time. Both need to happen in order for San Jose to even have a chance of getting past Colorado.
It's no secret that Jones was a trash can last series, and after watching MacKinnon make Mike Smith look #NotGood, who knows what he's going to do to Jones. The Avalanche's top line couldn't be contained by a very good Calgary defence, and they will be a handful for San Jose's defensive core. Jones is going to be the difference maker. If he can steal a game for his team and be much better than his .904 SV% and 3.20 GAA, maybe the Sharks have a chance to get past Colorado.
For the Avalanche, Philipp Grubauer would need to completely fall apart for his team not to make it to the next round. He will have his hands full trying to stop Couture, Hertl, Burns and Karlsson, but he was able to contain Calgary's best players, so why not San Jose's?
In the end, Colorado should be able to get past San Jose and look forward to a trip to the Conference Finals. Now all they have to do is play in round two like they did in round one.
St. Louis Blues Vs. Dallas Stars
Prediction: St. Louis 5
Congratulations to the Dallas Stars on make it to the second round, but their dream of moving on to the next round will not happen.
I don't want to look too far ahead, but this St. Louis Blues team has a legitimate chance at winning the Stanley Cup. Jordan Binnington was very solid in the first round, Jaden Schwartz was key in game five and six and this Dallas team just doesn't have the depth to get past St. Louis.
I will say this about Dallas– they can the outcome of this series if they find some secondary scoring and Ben Bishop continues to stand on his head. Both are unlikely, but we seen so many upsets in the first round that anything is possible.
Dallas will also need to find some secondary scoring. Their top line of Tyler Seguin, Jamie Benn and Alex Radulov cannot carry the entire team. This St. Louis team is just too good. They will need their second and third line to produce offensively if they want any chance at making it past the second round.
At the end of the day, the Blues are a much better team on paper, but they still need to play the games. It shouldn't surprise anyone to see the Blues advance to the next round. They are the team to beat in the Western Conference.