Analyzing the Thomas Vanek for Matt Moulson and two picks Trade: Can the Islanders salvage it?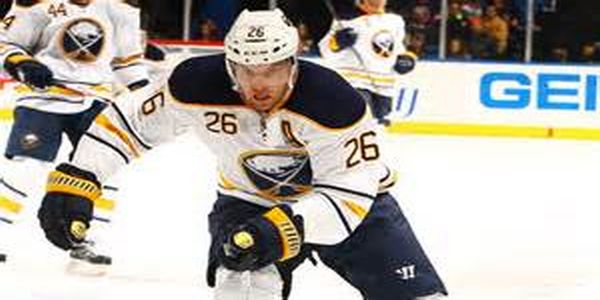 The Buffalo Sabres are the worst team in hockey but their future just got much brighter. According to a multitude of sources, the Sabres have traded left-winger Thomas Vanek to the New York Islanders for left-winger Matt Moulson and first round draft pick in 2014 and a 2015 second round draft pick. Sabres General Manager Darcy Regier fleeced Islanders General Manager Garth Snow.
We know why the Sabres did it, but let's examine whether this trade can be defended from the perspective of Islanders GM Garth Snow, whom has already been harshly criticized for this trade.
The New York Islanders have the most cap room in the National Hockey League even after the acquisition of the 29-year-old Vanek. While we certainly can assume that the Islanders lose this deal in the long term, they do have some serious cap room left to make further trades and acquisitions – whether they have assets left over remain to be seen – to help them this year. The Islanders are in the middle of the worst division in hockey at the moment and with that, comes real playoff chances.
It's arguable that the Eastern Conference is in the weakest state it's been at in years, at least in terms of teams having flawed teams. Looking across this division the only truly "flawless" team is the Boston Bruins. The Pittsburgh Penguins aren't deep enough to survive if Sidney Crosby or Evgeni Malkin go down, Kris Letang looks lost on the defensive end, and it remains to be seen whether Marc-Andre Fleury will have another epic collapse in the postseason. The New York Rangers look horrendous, albeit despite an incredibly difficult start to the season from a scheduling perspective, the Washington Capitals can't play defense, and the Philadelphia Flyers are in a complete shambles.
Think about this incredible stat: The Rangers, Flyers, and Devils have never in NHL history, all missed the playoffs.
Even the teams in the Atlantic Division are filled with flaws. The Ottawa Senators are good but are struggling, the Toronto Maple Leafs have no first-line quality centers, the Detroit Red Wings have no secondary scoring (six wins, 23 losses since start of last season when neither Henrik Zetterberg nor Pavel Datsyuk score a goal), the Tampa Bay Lightning are sub-par defensively and also struggle to get secondary scoring contributions, and the Montreal Canadiens have no offensive superstar and struggle with injuries.
Given how tightly the Islanders played the Penguins in the post-season last year, it's not completely absurd to envision the Islanders lucking into a deep postseason run if the Vanek+ John Tavares combination can really transform this team into a dynamic offense. The Islanders, unlike the Lightning, Red Wings, and Capitals, don't struggle to get secondary scoring. Right-winger Kyle Okposo (still only 25 years old) is on pace for a career year, center Frans Nielsen is very solid, and left-winger Michael Grabner and third-line center Josh Bailey are impressive young up-and-comers.
The real problem for this team is the defense. After a not-so-inspiring "Top-3" of Andrew MacDonald, Lubomir Visnovsky, and Travis Hamonic this defense gets ugly really quickly (if that isn't an ugly enough Top-3). Further, whether or not Evgeni Nabokov can hold up to the challenge of an 82-game (likely 65 starts?) season, at the age of 39, remains the $3.25 million dollar question.
Even if a deep postseason run this season is an un-attainable pipe dream, the Islanders have enough money coming off the books in the off-season to really reload for a two-year run while the Flyers, Rangers and Devils are in a tizzy. Nabokov's contract comes off the books after this season (freeing up just over three million) as does Thomas Vanek's recently acquired seven million, combined with a few other players will leave the Islanders with 27 million. Assume first that Vanek will re-sign, he'll probably get around 6.5 million or so, maybe four or five years, but the money per season is the important part. Andrew MacDonald, a 26-year-old defenseman should be re-signed and will likely only cost the Islanders about $2.5 million (possibly a bit more).
For baseball fans, you should understand a Pittsburgh Pirates comparison here; what kind of season do the Islanders need to have for their acquisition of Vanek to be a success? Is it okay to just get to the second round of the playoffs? They haven't done that since 1992-1993 when they lost in the Eastern Conference Finals four games to one against the Montreal Canadiens. Do they need to win the division? They haven't done that since 1987-1988. Or do they need to make the Stanley Cup Finals? They haven't done that since the Mike Bossy era when they won four straight Stanley Cup's from 1979-80 through 1982-83, then followed that up with a fifth straight trip the cup finals in 1983-84', losing to Wayne Gretzky-led Edmonton Oilers.
Whatever the needed level of success, the point is that if the Islanders can find a way to get free-agents to sign in East Rutherford, they have the cap-room and the surrounding talent to be a pretty darn good team for the next few years.
With needs at goaltender and defense, here is a list of unrestricted free-agents the Islanders could potentially land/target.
G- Jonas Hiller: Anaheim Ducks– Unless Viktor Fasth, emerges this season as a clear #1 goaltending option for the future in Anaheim (which is entirely possible), it's likely that the Ducks will do everything they can to re-sign the 31-year-old Hiller. However, the Ducks have pressing needs in the off-season as they will have 10 forwards that will be either unrestricted or restricted free agents (including Jakub Silfverberg, Nick Bonino, Mathieu Perreault, and the likely retiring duo of Teemu Selanne and Saku Koivu. Hiller is an UFA after this season. He is currently making $4.5 million.
G- Ryan Miller: Buffalo Sabres– We assume that given the trade of Thomas Vanek, that Miller isn't too far behind, especially with 25-year-old net-minder Jhonas Enroth waiting in the wings. If traded, Miller is most likely to re-sign with his new team, but of course he could test the open market. Miller is earning $6.25 million this season and will be unrestricted free-agent after this season.
D- Dan Girardi: New York Rangers– The New York Rangers are in a very interesting situation in terms of cap room next year. Goaltender Henrik Lundqvist has an expiring deal, but he's pretty much a complete lock to re-sign, thus taking up a good chunk of the money the Rangers will need to use. New York has just 10 players under contract for next season with only 30 million left to spend on the rest of the roster. Other players needing deals will include, Ryan Callahan (UFA), Derick Brassard (RFA), Mats Zuccarello (RFA), and Michael Del Zotto (RFA). Those are just the notable ones; there are many more important role players and roster filler that this team needs. Ultimately however, if the Rangers buy out the albatross Brad Richards contract, Girardi will more than likely stay with the Rangers. The 29-year-old Girardi is an unrestricted free-agent after this season and is making $3.3 million.
Other options: G- Jaroslav Halak: St. Louis Blues (UFA), G- Brian Elliot: St. Louis Blues (UFA), D- Jonathan Ericsson: Detroit Red Wings (UFA)
At the end of the day, yes, the Buffalo Sabres won this trade, and while Garth Snow has given us no reason to think that he will execute in bringing in some talented free-agents to fill this team, I'm willing to give him the benefit of the doubt before calling for his head.