Who Won the Evander Kane Trade?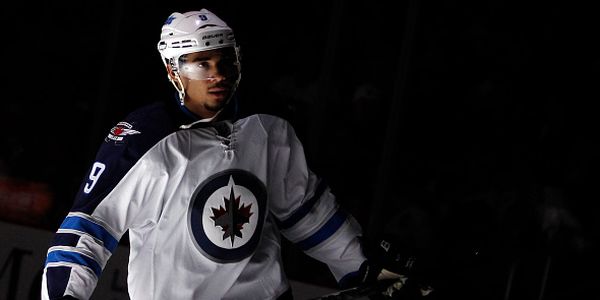 The Winnipeg Jets didn't waste anytime moving winger Evander Kane out of town. The Buffalo Sabres and Jets came to a 7-player trade agreement that saw Kane and Zach Bogosian go to Buffalo in exchange for Tyler Myers, Drew Stafford, two up and coming prospects, and a first-round pick. The question now becomes this: did the Jets get enough back for Kane, or did the Sabres give up just enough to get what they wanted? Let's take a look at each piece of the trade and decide who came out the winner.
To Buffalo:
Evander Kane: The Sabres got their man. It's no secret that Kane was unhappy in Winnipeg, and a change of scenery may be what the 23-year-old needs. Buffalo is in no rush to do anything this year, so Kane will have all the time in the world to rehab his surgically repaired shoulder and get ready for the start of next season. The big winger is going to be counted on to score goals next season, and if he can produce on a nightly basis like he did in Atlanta, then things should go just fine in Buffalo.
Zach Bogosian: The 24-year-old defenseman is a big body that can help the Sabres become a better team. The third overall pick in 2008 has had his fair share of injuries, but when healthy, he can help shut down some of the best opposing players every night. If Bogosian can stay healthy, and that's a big if, he should get a boost by playing big minutes on a nightly basis and have the opportunity to also contribute offensively on a rebuilding team.
Jason Kasdorf: Kasdorf is a 22-year-old kid playing college hockey for Rensselaer Polytechnic Institute in the ECAC. The Winnipeg native probably won't see any NHL time in the near future, and may be a career AHLer at best, but if there's ever a place to get a crack at playing in the NHL, it's Buffalo.
To Winnipeg:
Tyler Myers: Winnipeg is hoping that maybe all Myers needs is a change of scenery to help him find his game. The Calder Trophy winner in 2010 has had a rough last three seasons in Buffalo to say the least, and he hasn't been able to top 30 points in a season since 2010-2011. The Jets are a better team defensively than Buffalo, and Myers won't be asked to be the go-to guy every night. This should give the 25-year-old the chance to work on his game, both offensively and defensively, and hopefully help him build his confidence back up that's been shattered in Buffalo over the last few seasons.
Drew Stafford: The veteran Stafford is going to be a welcomed addition to the Jets organization. The 29-year-old is going to be counted on to help solidify the Jets bottom six and occasionally can chip in offensively when called upon. The 6-2 winger is at the end of his contract and will be poised to show the Jets that he can still contribute offensively on a nightly basis and return to the form that saw him score 31 goals in 2010-2011.
Joel Armia: Armia is a 21-year-old rookie from Pori, Finland. The 16th overall pick in 2011 is currently playing in the AHL and is considered an A-list prospect accord to NHL scouts—ranked #54 in future watch for 2014. The kid still has some development left to do in the minors, but he could potentially become a good bottom-six forward for the Jets in the years to come.
Brendan Lemieux: Lemieux, son of former NHL'er Claude Lemieux, is an 18-year-old currently playing for the Barrie Colts of the Ontario Hockey League. It's believed that Lemieux was part of the deal because his father informed the Buffalo organization that his son would not be signing with the team, making him draft eligible again after next season. The Denver, Colorado native definitely has a scoring touch — racking up 35 goals in 47 games so far this season — and it will be interesting to see if the rookie decides to sign with the Jets before the end of next season.
2015 First-round pick: Buffalo has three first-round picks in this year's draft. Winnipeg's GM Kevin Cheveldayoff stated that it is up to Sabres on which pick they will be sending to them, so it will obviously be the lowest one (possibly the Islanders pick they got in the Thomas Vanek/Matt Moulson deal.)
It's hard to crown a winner in this trade right now, but the early favorite is Winnipeg. They managed to move an unhappy player and get multiple assets back in return. If Kane can return to form and help the Sabres become a winning team, then Buffalo will definitely be the winner in this deal, but only time will tell who really got the most of out this deal.